*Scroll down for photos and video*

When I was interviewing RZA for this site, I kept thinking royalty in the ideal sense: noble, and captivating. RZA is mesmerizing, handsome, articulate, learned, gentle, soft-spoken, and humble. In his presence, you feel as if he should be on a pulpit, and that anything he dons becomes something akin to the regality of a velvet cloak. Ever a relucant icon, he is simply dressed but unfailingly elegant.
Keep reading and watch the video interview below. This was originally posted on StyleLikeU.com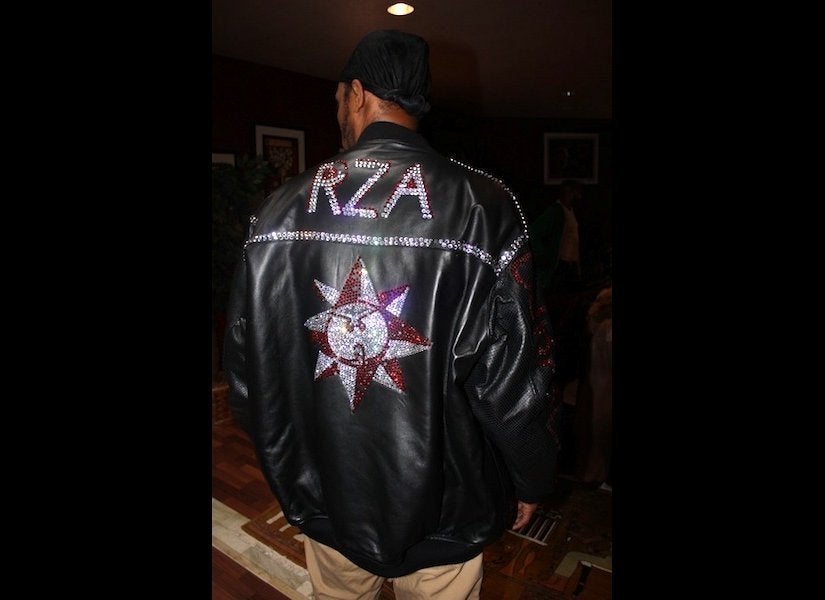 His home is filled with his omnipresent extended family, his beloved chess boards, and his voluminous collection of books. RZA's own style, as well as that of the Wu Tang Clan, is seen through the rebirth of the Wallabee, Asian-influenced embroidery on camouflage, colorful Timberlands, and few make a doo rag look as classy (I cant' stop envisioning how drop dead chic Rza would be in a tuxedo with his do-rag, something he told me he does wear). Most of all, his aesthetic is based in his passion for drawing from all cultures. It is beyond impressive that he is self-taught in almost every subject, including medicine, and understood Freud at the age of 9, even while struggling to survive in the worst adversity. This philosophical approach to knowledge is evident in the iconic Wu logo - a W made up of an axe, blade, sword, eagle, and a phoenix. Wu Tang is also famous for popularizing the hoodie, and RZA has taken this one step further, designing his own fur hooded sweatshirt.
RZA's real name (to hear more about the derivation of his pseudonym, check out the picture captions) is Robert F. Diggs, after Robert F. Kennedy and JFK. In his youth, he was first embarrassed by the name's slavery-based derivation, but now sees it as honorable, not only because of the idealogy of its namesake, but also for the name's roots in British aristocracy. His unquenchable thirst for knowledge has led him to see the good in everything. However, the power behind RZA's magnetism, in my opinion, is that he doesn't equate success with fame. Despite all of his accomplishments, he still doesn't see himself as successful - just blessed.