Paul Cattermole, an original member of the British pop band S Club 7, has died. He was 46.
The singer's family told the BBC he was found at his home Thursday in Dorset, England. Their statement also noted that local police currently have no reason to suspect foul play. The band, meanwhile, confirmed Cattermole's passing Friday on social media.
"We are truly devastated by the passing of our brother Paul," they wrote on Instagram. "There are no words to describe the deep sadness and loss we all feel. We were so lucky to have had him in our lives and are thankful for the amazing memories we have."
"He will be so deeply missed by each and every one of us," the statement, which was also posted on Facebook, continued. "He will be deeply missed by each and every one of us. We ask that you respect the privacy of his family and of the band at this time."
S Club 7 was created in 1998 by former Spice Girls manager Simon Fuller, per The Hollywood Reporter. They released a self-titled debut in 1999 and topped the U.K. charts with songs like "Never Had a Dream Come True," which even entered the Top 10 in the U.S.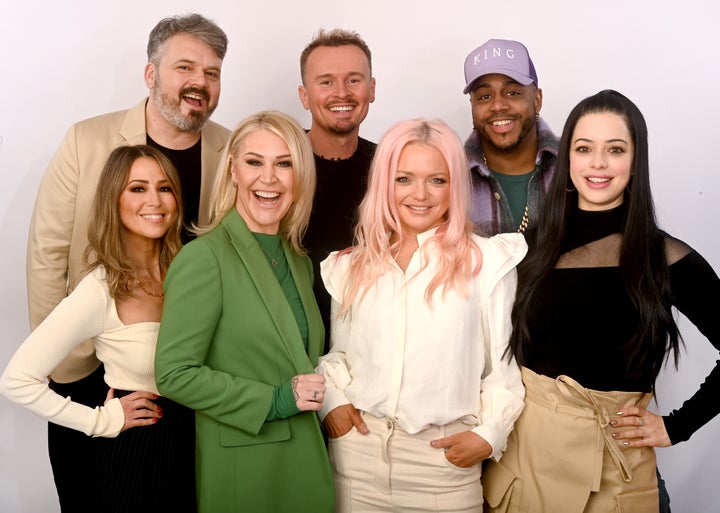 The septet — including Tina Barrett, Jon Lee, Bradley McIntosh, Jo O'Meara, Hannah Spearritt and Rachel Stevens — disbanded in 2003. However, they reunited for new music in 2015, only to announce an 11-date tour in February that now hangs in the balance.
"After eight years, it feels amazing to announce that we're reuniting and performing together again," they announced at the time. "We can't even believe it's been so long. Music and friendship have always been at the core of everything that we've ever done."
Born on March 7, 1977, in the English town of St. Albans in Hertfordshire, Cattermole left S Club 7 in 2002 and played in the nu-metal band Skua, according to E! News. He ultimately struggled financially, filed for bankruptcy in 2014, and reportedly put his Brit Award on eBay.
"We were closer than many pop groups," Cattermole, who formerly dated fellow S Club 7 member Spearritt, told The Guardian in 2019. "People that used to work with us said: 'Wow, you guys actually speak, you actually stay in the same room.' Most of them don't."
S Club 7 released four studio albums, had four U.K. No. 1 singles and won two Brit Awards.
Popular in the Community