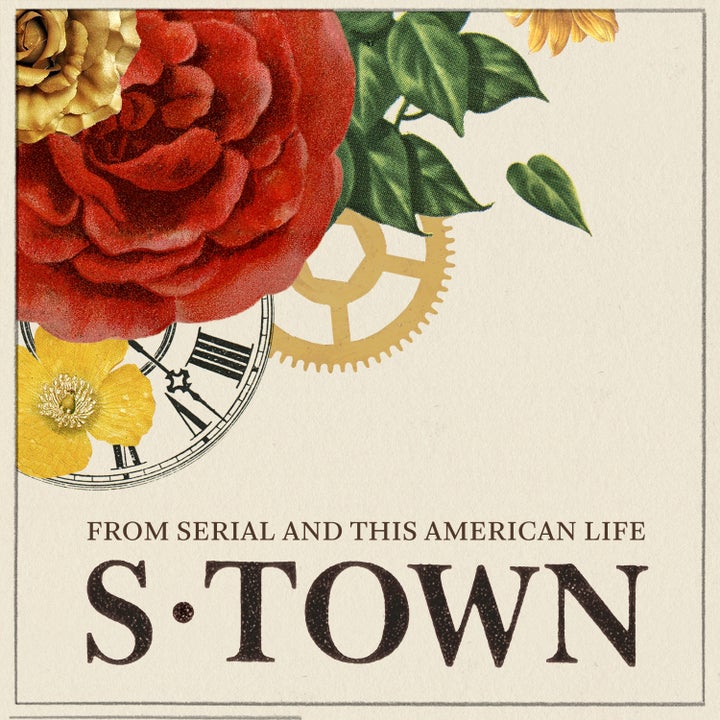 Spoilers within. Please turn back if you haven't reached the end.
WHERE THE HELL IS THAT GOLD?!
Of course that's the question we're all left with.
I devoured S-Town in true millennial fashion: 7(ish) hours of tape in under 24 hours. But, unlike most binges, this one didn't leave me feeling sluggish, lazy, guilty, or reluctant to think about what I could have been doing instead. Nor did indulging in it leave a deep imprint on my couch cushion. The host, Brian Reed, accompanied me while folding laundry. He was chatting to me while I drove to and from work. I even plugged in a speaker so I could listen while I showered. I was glued.
Having listened to Serial (both its firecracker first season and its lackluster second), I had a vague idea of what to expect: one mystery told over the course of several, serialized episodes. We'd meet characters, get yanked around by plot twists, and be rocked gently into aural bliss by the NPR-voices narrating the way.
Though S-Town does follow certain familiar formulas, the major difference is the depth of characters we as listeners get to meet. Instead of meeting one deep, brooding, complicated character (like Adnan from Serial's first season), we get a dozen or so.
To recap: Reed, a This American Life producer, is contacted by John B. McLemore, the eventual protagonist of our story. John B. suspects that a murder has taken place and gone unaccounted for in his "shit town" of Woodstock, Alabama. He implores Reed to come from New York and investigate what he suspects to be a police cover up.
What follows is not Reed's discovery of police conspiracies or unethical behaviors, because as, it turns out, the murder he wants to investigate never took place. Instead, S-Town is a seven hour eulogy for John B. McLemore - a character so eccentric, so brilliantly unique, that he's all but materialized in the minds of listeners, despite the fact that we discover near the end of Chapter II that he's taken his own life.
In even considering a synthesis of my thoughts on this fascinating deep-dive into real human stories, the task seems daunting. How is it possible to give this project a grade, or sweep it over with some kind of pithy summary? It isn't. The story is too rich and will be unfurling in my mind for months to come. It's as though I'm still stumbling around in John B.'s maze.
I suppose it's wise to begin with the ending, as that's the thing I've most recently encountered. Throughout Chapter VII, I found myself asking, "...but really, where is the gold?" The ultimate installation of S-Town seemed meandering, unfocused, and even disappointing. The major - maybe singular - problem with S-Town is, after we discover the initial murder mystery isn't what this show is all about, that it doesn't definitively chart a course for its listeners to follow. It answers lots of questions ("What happened to Mary Grace?" "Who owns John B.'s property now?" "Was John B. ever in a meaningful relationship?") without declaring the central question that will be answered in time. In other words: if it's not a true crime murder mystery, what is it? Having been set up to believe that we'll have some resolution on such central plot points as the location (or existence) of the gold bars and why (or whether) they were removed from the McLemore house, listeners might feel let down that the podcast series ends without one. But I'd argue that that mistake was clumsy rather than fatal.
Because, at its heart, S-Town is so much more than a "whodunnit?" S-Town is a story of the inherent dichotomies in human life: the light and the dark. Every character in S-Town, no matter how minor, exhibits their flaws and their virtues for all to see. "The Cousins," Rita and Charlie, originally demonized, turn out to be fairly well-meaning retirees who are doing the best they can. Tyler's grandmother seems to be a collector of flawed, broken people, but also listens to Bocelli regularly. The list goes on.
Alabama itself gets a similar treatment. When we encounter former town clerk Cheryl Dodson in Chapter VII, we finally understand why anyone would want to live in Woodstock, population approx. 1,500. We hear about the Christmas parades, the town festivals, the pot lucks - up to then, we'd only heard John B.'s descriptions of the "Baptists" who oppose climate change, among other things. Reed doesn't pull any punches as he peppers in details about how, while he's recording this podcast, Alabama is in the midst of defying federal mandates, opposing same-sex marriage. Bubba, co-owner of Black Sheep tattoo parlor with Tyler Goodson, spews the "n-word" easily and often. But Bubba also delivers one of the most arresting lines of the series: "I think he sacrificed his skin to help us out." As an Alabamian myself, I cringed and silently resented the inclusion of these racist, bigoted people in a podcast about Alabama, and then I realized: that's reality. There are folks like that - lots of them, probably - in Alabama. And if nothing else, Bubba is a perfect subject (even peripherally) for this podcast: his flaws are clear. And yet, he's a deep-thinker.
How many times do we get to encounter a person's life unfolded so honestly as John B. McLemore's? And, for that matter, Tyler Goodson's? These unlikely friends and their familial closeness lays bare what so many of us fear: the moment when someone who we love encounters a part of us that they simply can't handle, and turn away. Theirs is a story of real intimacy, as Olin Long so beautifully puts it in Chapter VI: "...the feeling I can tell another person my thoughts and my behaviors without fear of judgment," and the forgiveness that comes with that intimacy. Though we see a darker part of their bond in the final chapter, I like to believe that if things had played out differently, and John B. were still alive, Tyler would be back in the workshop going to "church," building swingsets, and taking care of Mama. As with the other, more surface characters, these two show us their best and their worst - often within the same monologue.
It is impossible to deem anyone featured here "good" or "bad," "worthy" or "criminal," "loyal" or "traitor." Everyone is both; everyone is neither. Brian Reed is an expert at weaving the hard, unpleasant, funny, unwitting, gut-punching, tear-springing truth through his masterpiece: that, of the "4,500 waking-hour days of beneficial life" we're given, according to John B., we are each deeply flawed and deeply good. Though we might want to hurry up and prove the latter. The clock is ticking.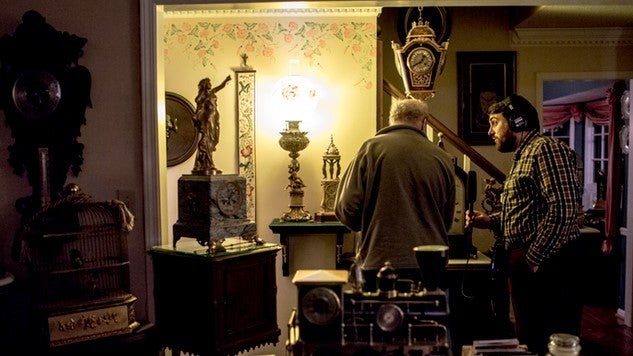 REAL LIFE. REAL NEWS. REAL VOICES.
Help us tell more of the stories that matter from voices that too often remain unheard.