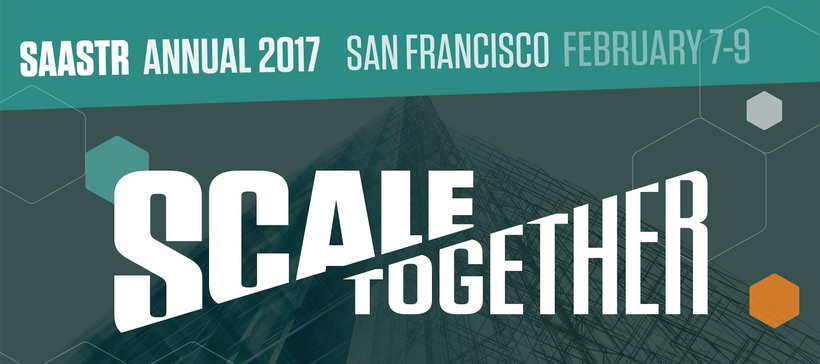 SaaStr Annual 2017 was an undeniable hit. The event, now in its third year, had around 10,000 attendees—making it arguably the world's most concentrated gathering of post-revenue SaaS founders, executives, and investors.
Jason M. Lemkin and his team at SaaStr were expecting a large turnout, and though they created two guides for attendees to check out before the conference (one for SaaStr Annual newbies and one for SaaStr Annual returnees) the venue and sessions were intuitively navigable—more on that below.
Here are a few components that made the event so valuable, as well as a few spots it could look to improve upon for SaaStr Annual 2018.
The SaaStr Annual 2017 App From DoubleDutch
I can't say enough how impressed I was with event app from DoubleDutch. In many ways it served both as the best way to connect with fellow attendees and as the ultimate event organizer. It meant that each attendee knew what they were attending, where it was taking place, and what time to be there.
In addition, many of us (self included) used the app as if it were a social media platform. We shared photos and quotes from various sessions, and links to resources we thought may help each other.
The "Leaderboard" category added a gamification element, and the ability to directly message attendees made it easy to schedule meeting times.
Opportunities for improvement: Some attendees told me they'd like to see a smoother process for tagging other attendees—especially from within Channels. Personally, I would have loved a "Schedule a Meeting" feature within the app that booked times with people and added them to the "My Agenda" section.
The Bill Graham Civic Auditorium As Venue
Organizing an event of this size is a massive undertaking, but the Bill Graham Civic Auditorium offered just about all the amenities a conference could have.
The main arena easily held thousands of people, and served as a great gathering place for Opening Remarks and the most popular sessions of the event. There was always space left, and the SaaStr Annual team did a great job of using the Jumbotron so all attendees felt closer. Here's how it looked: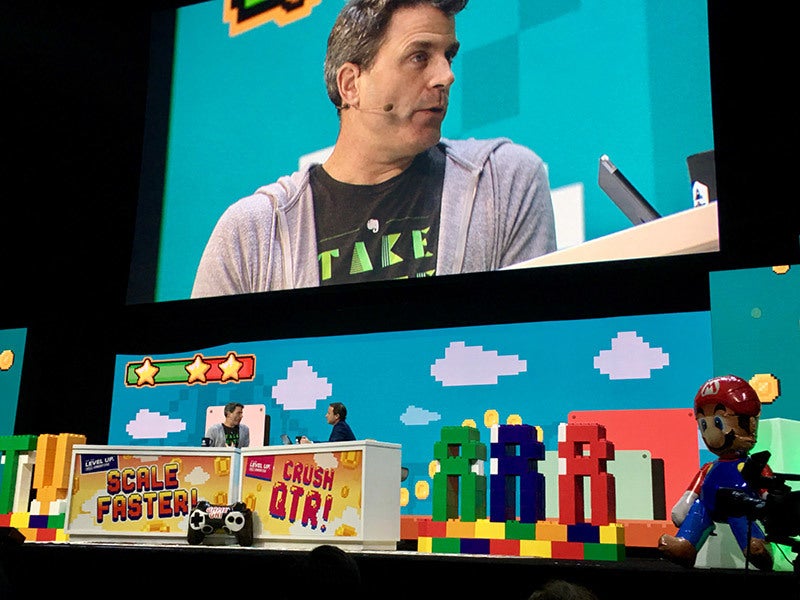 With so many sessions happening at the same time (and varying widely by attendance), the venue offered just the right amount of spaces.
Opportunities for improvement: I heard many complaints about sessions on the 4th floor, and experienced a few of my own frustrations. For starters, the hallways are narrow and it can be difficult—when people are crowded in—to see which room is 410, 411, 412, etc. Along with that, several events on this floor featured major draws—such as Anand Sanwal of CB Insights—which led to some 80+ people being denied entrance.
The Overall Content At SaaStr Annual 2017
Each day featured a range of fantastic speakers—from recognizable companies such as Slack to SaaS startups just beginning to make a splash. In addition, there were a variety of sessions from venture capitalists and SaaS metrics gurus that I found especially useful.
I also enjoyed how the event blended both "sage on the stage" type of presentations with 1-1 interviews and panel sessions. Attendees seemed to particularly enjoy the 1-1 sessions, as it felt like a true conversation taking place between Jason Lemkin, Harry Stebbings (or whoever else served as interviewer) and the guest.
The majority of attendees I spoke to mentioned how quality content is becoming the trademark of SaaStr Annual.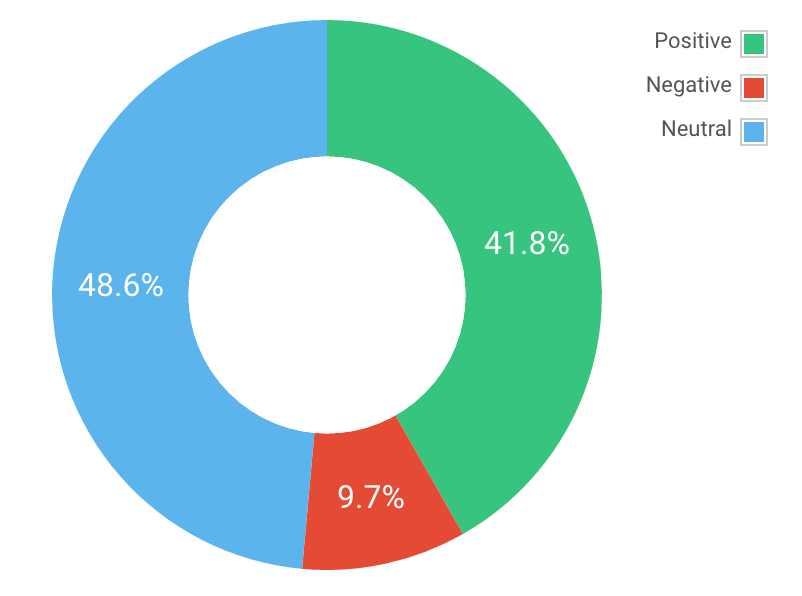 Opportunities for improvement: As the SaaS industry is truly global, some attendees I spoke to expressed how they hope SaaStr Annual 2018 offers a more global view. By this they mean that there's a bit more focus on what's happening in SaaS in major areas such as India, and also more tactical information on how to successfully scale a SaaS company when it means working in different geographies, cultures, languages, etc.
The Extra Mile
SaaStr Annual 2017 was far from simply a well-attended conference. The organizers clearly spent a lot of time carefully crafting the "extra" details of the event—including how the main stage looked (it changed everyday), where the parties were, what kind of music the event band played, and where the open bar began (always near the sponsors' booths).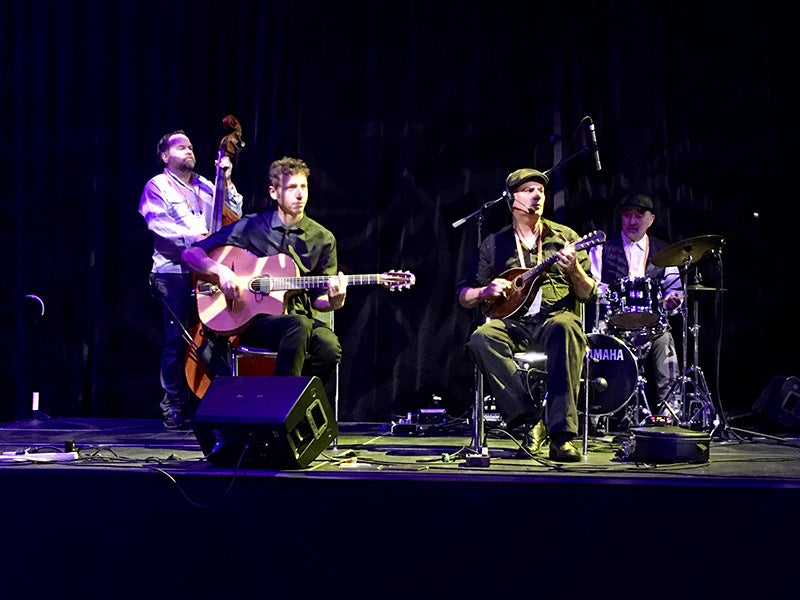 A Glimpse Into SaaStr Annual 2018
The event is bound to grow, especially after the massive success of this one. Here's what I see happening (and hope will happen) to make 2018 even better:
1. Improvement In Diversity. This is an area all conferences must focus on, but tech conferences are notorious for ignoring it. Based on what I know of the team behind SaaStr Annual, I have no doubt that they will increasingly work to improve in this regard. Here's a look at the Twitter demographic analytics around #SaaStrAnnual: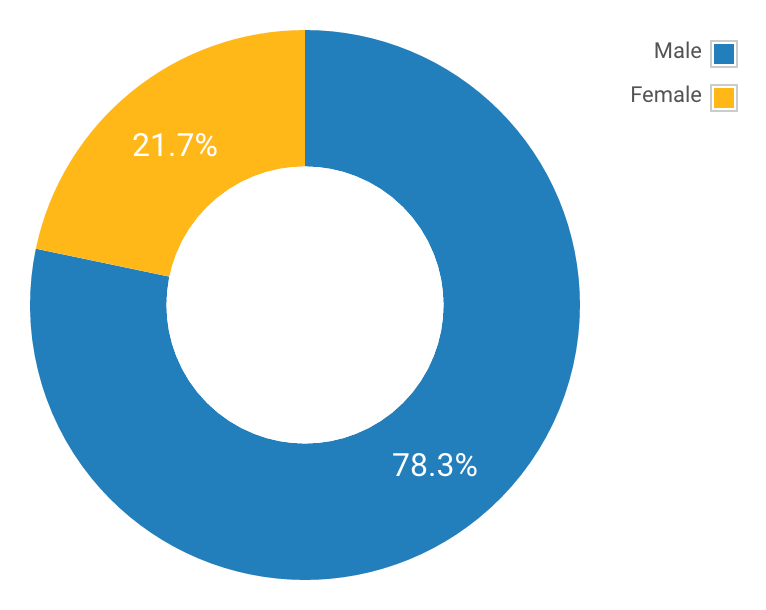 2. Companies Bring Teams. In addition to bringing our CEO and CTO, our team brought representatives from marketing, sales, and product. I see this trend continuing, and I think it means SaaStr Annual will increasingly build out department-specific sessions so that the overall event feels like it's made of micro-events.
3. Global Focus. It was clear from this event that many attendees are itching for sessions on how SaaS ties into the various dynamics of a global economy. I can see Lemkin and Co. really pushing to expand their offerings on this front.
4. More 1-1 Interviews. These were incredibly valuable, and I could see plenty more of them. However, moderators seemed to be in short supply—and some had actually funded the person they were interviewing. The 1-1 interview with Dustin Moskovitz of Asana and Alex Konrad of Forbes was brilliant, in part, because the moderator was an actual journalist (Team SaaStr: I'm available next year if you want me).
5. A Greater Focus on SMBs. Attendees expressed to me that SaaS for small and midsize businesses felt underrepresented this year, and when it was discussed it was done by people who had built their career in enterprise. At SaaStr Annual 2018, I envision a few more tactical sessions on SaaS for SMBs.
Cameron Conaway is an investigative journalist and the content marketing manager at Klipfolio. Connect with him on Twitter @CameronConaway.
Calling all HuffPost superfans!
Sign up for membership to become a founding member and help shape HuffPost's next chapter
This post was published on the now-closed HuffPost Contributor platform. Contributors control their own work and posted freely to our site. If you need to flag this entry as abusive,
send us an email
.