Bruce Livingstone may be the undiscovered artist's best friend, ever.
The CEO of Saatchi Online, his goal is to discover artists, introduce them to the public and collect their work before it becomes outrageously expensive.
"Charles Saatchi told me when I started that there are about 2,500 to 3,000 artists who have worldwide reputations and are represented by agents," he told me. "Everyone else is disenfranchised. We're going after those artists."
Here is a Q-and-A interview I conducted with Bruce.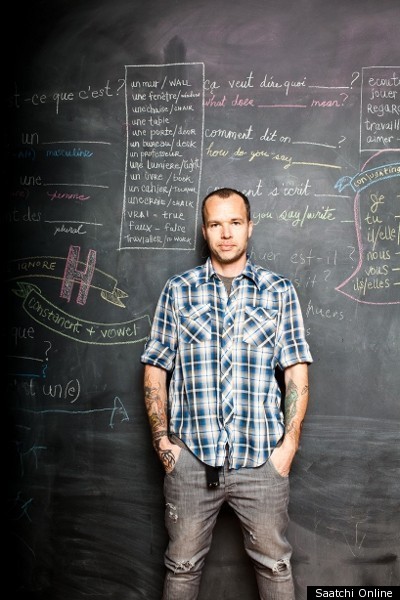 Photo of Bruce Livingstone by Brianna Wettlaufer
J. Michael Welton: How did you arrive at the concept of iStockphoto, what was its unique marketing proposition, and how did it help photographers and users?
Bruce Livingstone: The birth of iStock was a happy accident. I was a graphic designer and knew many people had the same frustrations that I did about stock imagery not fitting smaller ad or design budgets. I had a collection of about 2,000 stock images that I'd created, but wasn't really able to sell into any market. Instead, I threw them up on a site and invited all my friends to download them. They offered their own images and soon a group of us were all "earning credits" and sharing imagery for use on projects we were doing for clients who couldn't afford expensive stock imagery.
When we got our first $10,000 hosting bill, we realized we needed an actual business model. So we asked people to pay for the "credits," giving a percentage to the photographer and the micropayment/microstock concept was born. That was 2001.
It eventually grew into a global platform empowering amateur, hobbyist and part-time professional artists to share their work and make money. Today the site sells royalty-free stock imagery, video and audio. It transformed the market by connecting creative people directly with buyers and selling stock at prices anyone could afford.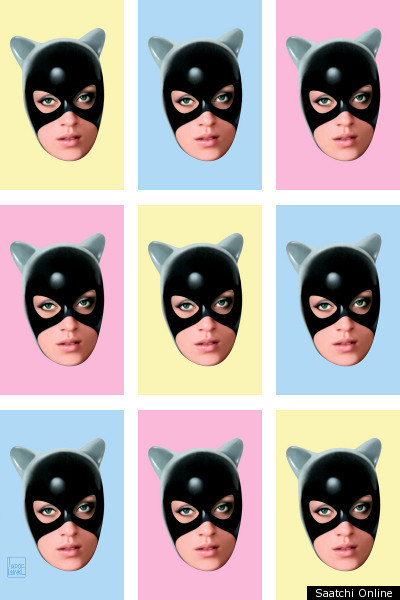 "Nippon Kitty" by Udo Linke
MW: When did it get started, and when did you sell it?
BL: iStockphoto was founded in 2000. Getty Images acquired it in 2006.
MW: Why would Getty Images pay $50 million for it?
BL: iStockphoto was revolutionizing the stock photography industry, establishing a whole new business model and democratizing stock art for everyone. It made sense for the industry-leading stock image company to take iStock to the next stage of growth, serving all markets at every price point.
MW: How did you first meet Charles Saatchi?
BL: I was introduced to Charles through a mutual friend. When I first met him, he explained how the art world of dealers and galleries only represents a small percentage of artists worldwide. The vast majority of artists worldwide are unrepresented, disenfranchised or otherwise don't have an opportunity to sell or have their work shown. Giving those artists access to the collector community, expanding the collector community and giving artists a chance to be discovered is our goal.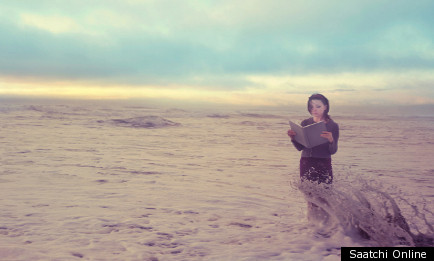 "untitled4" by Mindo Cikanavicius
MW: What is your position with Saatchi Online now? Why do you believe you were hired?
BL: I was hired in 2010 as CEO of Saatchi Online. My greatest passion and enjoyment has always been connecting with creative people, appreciating the artistic and discovering fresh perspectives on the world. I came on board to use my experience in building an international community of photographers, illustrators and video artists at iStockphoto who learned, grew and sold their work to millions around the world. Building a community that large requires personality, a keen sense of what both the contributing artists and the buying audience need, and an ability to balance both. I wanted very much to transfer those skills to the fine art world.
All of us at Saatchi Online aspire to democratize access to emerging artists to both the collector community and people who may not yet even consider themselves collectors.
MW: What are your responsibilities?
BL: I'm responsible for the new Saatchi Online's technology strategy and community development, helping to shape the direction and implementation of the site's digital media platform that features portfolio and profile creation, discussions, messaging, an art recommendations engine, as daily operations.
MW: How do you work with artists? Why?
BL: We provide the opportunity for artists to earn income by offering both original works and prints for sale on the site. We are truly international, offering artists a free platform backed by one of the most well-known names in the art world.
We have artists and buyers in more than 100 countries from almost every continent. We regularly ship originals from Eastern Europe to the U.K. or the U.S., from Argentina to Belgium, Spain to Australia, and elsewhere. We handle all aspects of printing and shipping logistics. The artists receive payment within one week of the sale and retain 70 percent of the sale price, whereas in physical art galleries, the split is usually 50/50. The artists choose their own price points as well.
Our Showdown Competition, a fee-free visual "head-to-head" competition, is another benefit to artists. The winners of the Showdown competitions receive a cash prize and a spot in the Saatchi Gallery in London. The opportunity and prestige of actually exhibiting at the Saatchi Gallery in London is something any artist would love to have. This interaction with the "real" art world is an incredible, career-launching feature of the Saatchi Online site.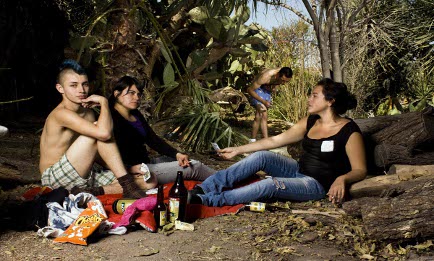 Reproduction of "Breakfast on the Grass" (Édouard Manet), by Alejandra Zapata
MW: How do you work with purchasers of art? What do you bring to the table?
BL: We give people the most inspiring and convenient way to purchase art without having to set foot into an intimidating gallery environment and to discover and purchase art that inspires them from people literally on the other side of the world. We have 60,000 artists providing painting, sculpture, photos, assemblage and pretty much anything imaginable for sale.
Prints start as low as $17, making it possible for new collectors to begin their collections by ordering directly from tomorrow's top artists. You can search by keyword, medium or by price.
The buying process is simple, and risk-free. We organize payment, and offer the buyer a seven-day money-back guarantee. So, if you get it home, and it just doesn't work, there is no risk to you.
Related
Popular in the Community