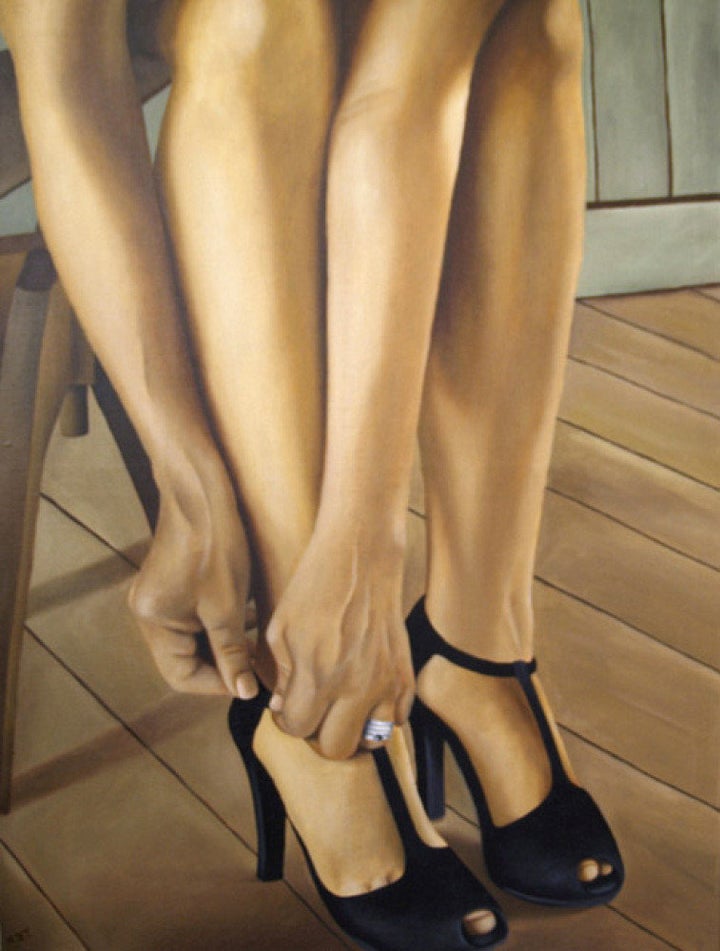 Who knew the one thing that could bring the wide range of women riding the subway together was a rich businessman with a predilection for BDSM? "Fifty Shades Of Grey" has tickled the dirty imaginations of women and men around the world, surpassing "Harry Potter" to become the fastest-selling paperback of all time. The erotic tale of young college graduate Ana's salacious affair with business magnate Mister Grey may not be subtle, but it sure gets the blood pumping.
We recently discovered that the art database Saatchi Online has a curated collection of works in the vein of E.L. James' erotica, and it is pretty hilarious. If you thought the writing was blunt (i.e., "Butterflies flood my belly -- as well as a darker, carnal, captivating ache as I try to imagine what he will do to me" ) -- wait until you see these images. Sexy secretaries, dark embraces, buff shirtless men looking restless and eating strawberries... it's all here. Get ready to live out your fantasies, or just get a good laugh from these overly sexual works of art.
Needless to say, some of these works are very NSFW. Check out Saatchi Online to see the full collection, or maybe even purchase one to put above your bed. (Hey, we won't judge.)
See a slideshow of the work below, and let us know your favorites in the comments section.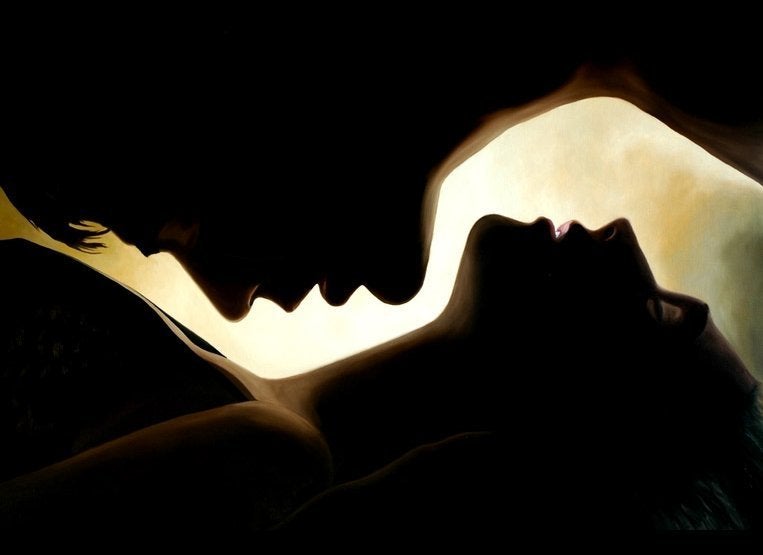 50 Shades Of Grey
Support HuffPost
The Stakes Have Never Been Higher
Related
Popular in the Community