HuffPost Religion is highlighting the voices of Muslim artists this Ramadan. Every Friday of the holy month, we'll feature artwork and reflections from artists around the world on our Instagram account. You can follow along at @HuffPostRelig.
Saba Taj (@saba.taj) is a mixed-media visual artist and activist from North Carolina. Her work explores American Muslim identity and challenges the current climate of Islamophobia. She also uses art as a way of examining her own identity as a queer Muslim.
Read on to learn more about this inspiring Muslim artist.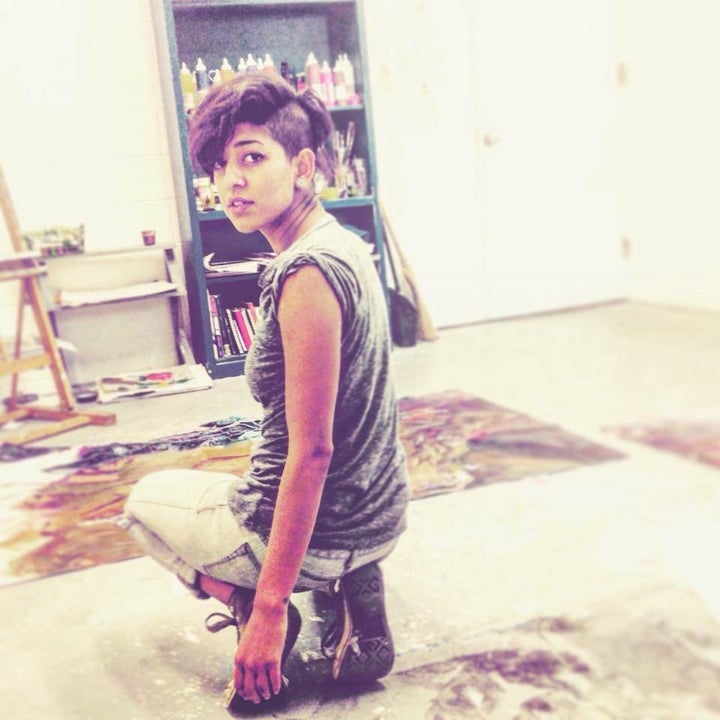 I am Saba Taj, a queer Muslim femme mixed-media visual artist and activist whose work centers around identity and challenging Islamophobia and sexism. I have struggled with my Muslim identity and its seeming contradictions with the other parts of myself, but have come to wholly embrace it as an essential part of who I am by rejecting monolithic interpretations of what it means to be Muslim. Over the years, my explorations of identity have grown increasingly intersectional, confronting Islamophobia's connections to systemic oppression rooted in anti-black racism and imperialism.
What does Ramadan mean to you?
For me, Ramadan is a time to become more rooted in our bodies through reflection, restraint, empathy and gratitude. During this month, I recalibrate my relationship with capitalist consumer culture, becoming more considerate of the difference between habitual consumption and actual sustenance. One of the most beautiful things about Islam is its emphasis on intentionality -- in thought, action, and what we put into our minds and bodies.
What is it like to produce art during a time of Islamophobia in America?
My entire life has been a time of Islamophobia in America, and it is something that I directly confront in my work. Early on, I felt a responsibility to use my art to address Islamophobia, but more recently I find that it is a natural inclination, that simply by being a socially conscious queer Muslim woman of color in America, themes addressing systemic marginalization will emerge in my work because that is embedded in how I must grapple with my own identity. To be creating anything at all, even without those clear-cut themes, is an act of resistance in a world that silences so many.
"To be creating anything at all... is an act of resistance in a world that silences so many."
Has this climate affected your work in any way, or the way you think about your identity as an artist?
My identity certainly affects the way I think about myself as an artist, and how I am received as an artist. Sometimes I feel that my queerness and my use of the human figure have negatively affected my "marketability" in the Muslim art world, and that the predominantly Muslim imagery in my work over the years also seems to be in conflict with being seen as a "queer artist." Overall, I feel that I exist in an in-between place and that can be tricky to sell in a system accustomed to communication in binary terms, but I really like who I am so I don't worry if I'm marketable.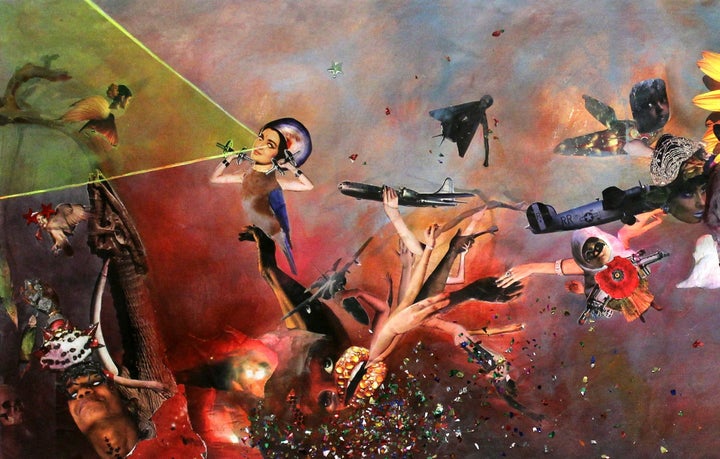 Has it affected what galleries, buyers or clients expect from you?
People's expectations of me can be pretty heavy, but I feel that it is essential that I allow myself space to grow and transform in my art, and to trust in my own instincts instead of what I think other people want from me or would buy from me. Some people want Islamic patterns and calligraphy from me. And others -- hijabs and high heels, or women in burqas making out -- the kind of shock value that capitalizes on stereotypical representation and seems "feminist" or "progressive" but is still rooted in racism. I hold a strong awareness of how what I create could potentially be used against Muslims, to push Islamophobic narratives (of homophobia, of patriarchy), but that if I try to make my art invincible to misinterpretation -- it will lose its quality. So, I think about it a lot, but at a certain point I have to let go and trust my own voice.
"The most important thing for folks to take away from my work is that identity does not operate on binaries -- it is fluid and hybrid."
What message do you hope people take from your art?
I feel empowered by making art, and hope that translates into the figures I represent. The most important thing for folks to take away from my work is that identity does not operate on binaries -- it is fluid and hybrid. I think of art as a way to have a voice in our representation and define (undefine) ourselves, but most of all, as an act of resistance in a world that threatens to diminish us because of fear and hatred.
For more artwork from Muslim artists, click through the slideshow below.
Before You Go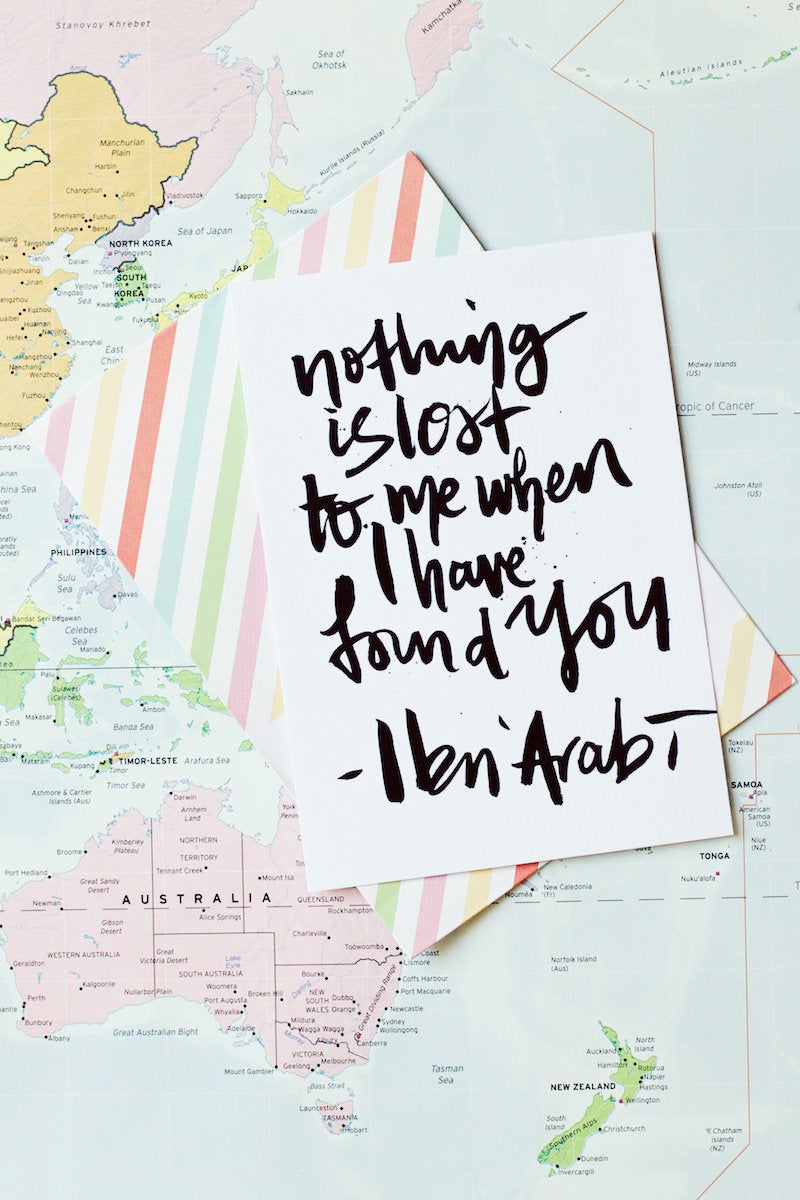 Muslim Artists Ramadan Series
Popular in the Community