Vampire, Steampunk, Neo-Victorian styled Balls, embellished with elegance, where the illusions of alternate realities are created, are the type of events that I love to attend. Now the Edwardian Ball in San Francisco has been added to my list. I have been around the world and attended many such events on my fang making adventures. They include, secret Masque Balls of Venice Carnival, The Memnoch Ball (in 1995 celebrating the release of Anne Rice's film Interview with the Vampire) in New Orleans to the amazing Gala Nocturna in Belgium. All of these events inspire the Endless Night Vampire Ball I organize every year in New Orleans. I know what goes into producing these elegant events on a much larger scale, and this was one of the best I have experienced in my travels.

The organization was very professional, and the costumes were immensely creative. The audience's participation of costume and spirit, seemed as though it was a collaboration with the production itself. The little details, from artistically designed faux money for games, to the performances on stage, finally topped off with the beautiful former Freemason Temple, today called the Regency Ballroom. This venue was the perfect setting which induced an atmosphere that transported us, the audience -- to another time and reality. In the crowd was a collection of Silicon Valley techies, steampunks, costume lovers and Burning Man audience. With music from bygone eras, from swing to Jazz and to what you would expect to hear in Paris during the Belle Epoque era.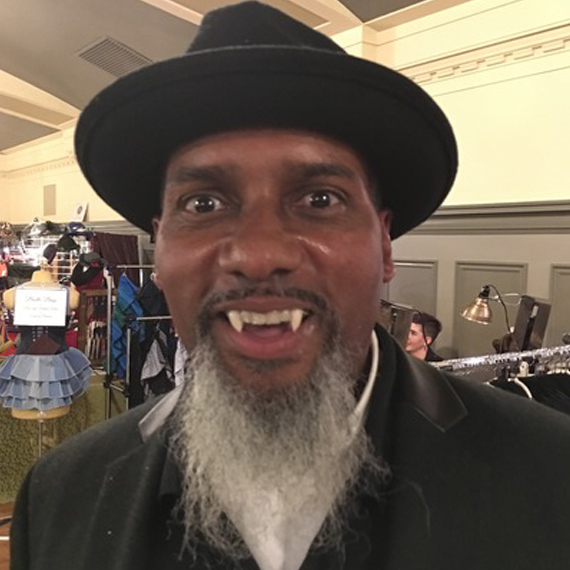 The Edwardian Ball has just celebrated its 16th annual event. Both nights were sold out with a total attendance of over 4000! The theme was World's Faire, perfect for an Edwardian Era theme event, which you get to dance amongst people who are transported to the turn of the 20th century in spirit and atmosphere. The performances were endless, with new surprises, eye candy and new delights, around every corner.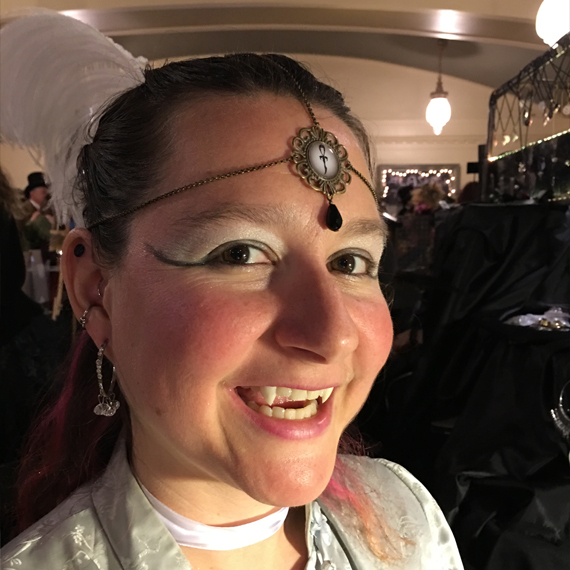 Playing with a real steam whistle, and taking a stroll through the halls of the Regency during one of my brief breaks from fang making, I found to be incredible. The lower level consisted of the vendors market, while the main floor hosted the main stage, accompanied a stunning ball room. Within the top floors the VIP section took place in a historic Freemason temple, which any conspiracy theorist could indulge in.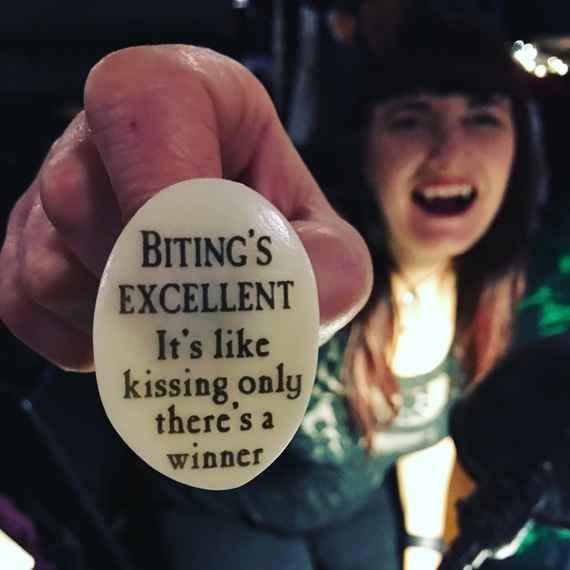 The best part for me was making fangs for such a great audience. They were enthusiastic and all in good spirits. There is now a good Vampire World budding in the Bay area... I could tell each individual would bring a new spirit to my ever evolving Vampire World. Edwardian Vampires? Perfect! Absolutely! Vampires are time travelers, hailing from every era in human history. I enjoyed meeting my fellow vendors from around the world, people travelling as far as France, Bali and Israel to vend their wares. Mysteriously, some of them fell in love with my fangs and became members of my fanged family immediately. Making fangs in many different places such as Burning Man, Edwardian Ball, Hellfest in France and the darkest corners of the world has helped me craft such an interesting family of fang clients.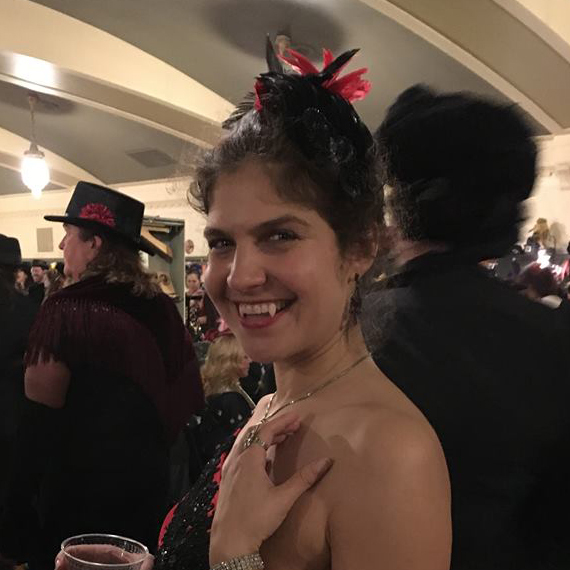 The Edwardian Ball gave me inspiration and a new spirit, which I fully embrace. I am a critic of every detail when it comes to producing historical themed events, and the Edwardian Ball didn't let me down.
The next Edwardian Ball will be a special edition at the Fonda Theatre in LA on February 27 2016...
I am definitely going to return next year and bring even more people into the Vampire World...
Love, Loyalty and Rock & Roll!
REAL LIFE. REAL NEWS. REAL VOICES.
Help us tell more of the stories that matter from voices that too often remain unheard.