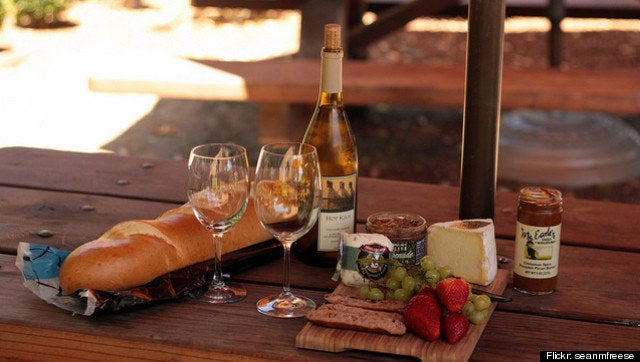 This is the first post of the Meaningful Leaders Series - a series which aims to highlight individuals who find meaning in their work, have empowered their respective communities, and also actively reconcile business with social good.
Our society is undergoing a fundamental shift -- a shift which recognizes the imperative for individuals to be more aware of improving collective well being and to seek meaning in their work.
To many, life is no longer just about survival -- it's also about living with a purpose, and living meaningfully.
Today, let us shift our focus to the finance industry. The financial sector has often been at the unforgiving end of the stick in the public eye. Interestingly, despite the resounding cries of naysayers, expectations of the financial sector continue to rise.
However, Johann von Goethe once said that, "Our passion are the true phoenixes; when the old one is burnt out, a new one rises from its ashes."
Instead of condemning the finance industry as a whole, let us seek to understand individuals from the system who have made their mark by following their passion and doing meaningful good.
Today's post seeks to highlight this Meaningful Leader who exemplified these values -- a visionary who dared to dream, and made it happen.
In the debut post for this series, the spotlight is on Sabrina Belkadi -- a true Meaningful Leader in her own right.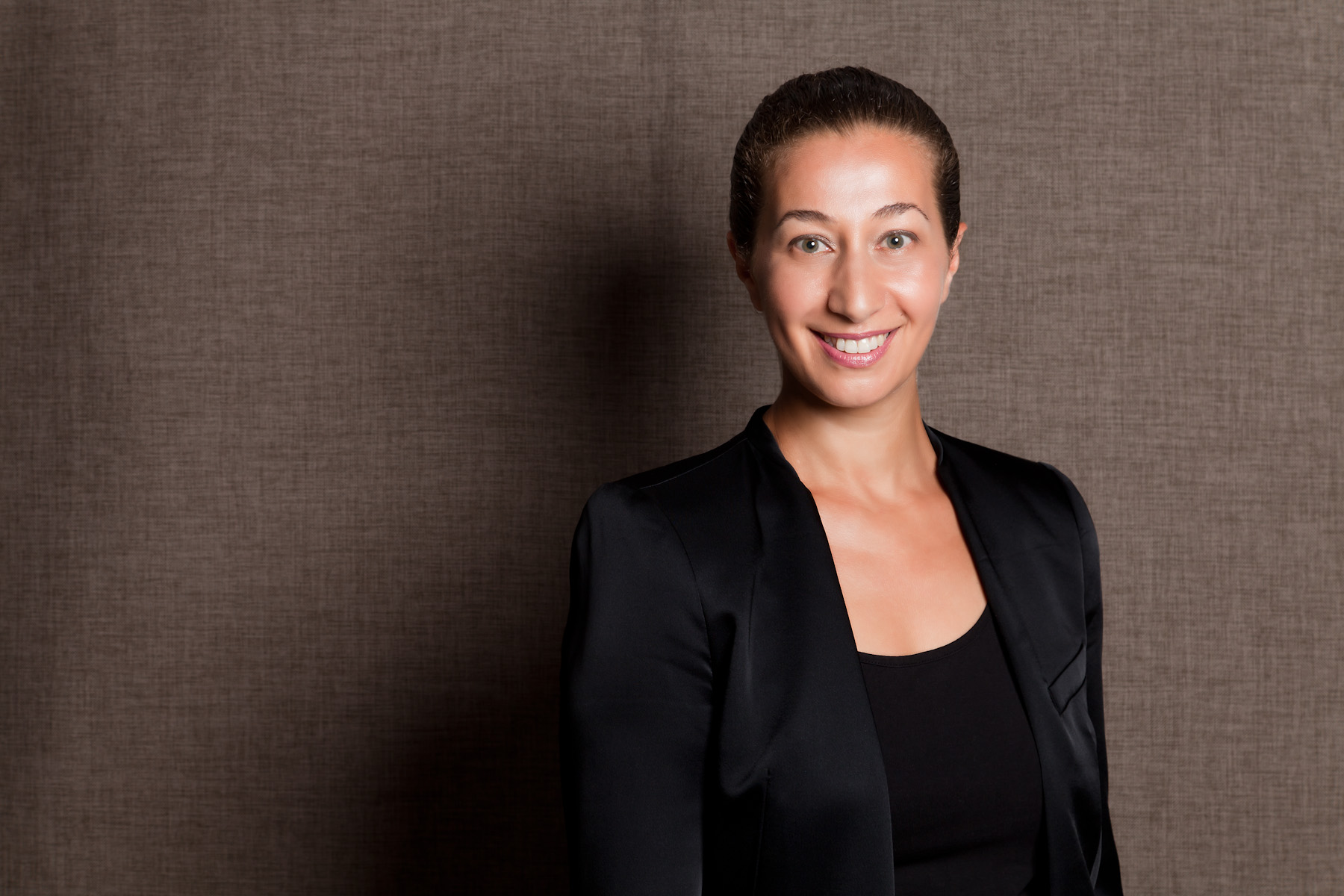 Photography by Jasmine Vincent
A native of Paris, Sabrina graduated with a master's degree in economics and finance from the University of Paris II - Sorbonne. Consequently, Sabrina delved into finance, and held senior management positions at J.P. Morgan in New York and Goldman Sachs in London.
After a 16-year career in finance, Sabrina decided to pursue her two passions: wine and business. Incidentally, Sabrina holds the sought-after Diploma in Wine & Spirits from the Wine & Spirit Education Trust in London, for which she was awarded the Waitrose / IWSC (International Wine & Spirit Competition) Scholarship.
Currently based in Singapore, Sabrina works in providing market research for the wine trade, and advises wine businesses on their expansion strategy into Asia.
Despite her impressive career and extensive corporate experience, Sabrina remains humble, constantly guided by her giving spirit and a motivation to make a meaningful impact on the people who come into contact with her. When one speaks to Sabrina, you'll be struck by how little it is about herself or even what she has achieved.
Besides her constant insightful perspectives on current issues and business challenges, Sabrina constantly speaks about topics which resonate close to her heart -- such as her vision for supporting the entrepreneurship scene, and helping business owners find meaning in their work. As a strong believer in the power of meaningful education to empower consumers and connect with the community, Sabrina also actively shares her knowledge by hosting educational workshops on topics such as wine tasting, wine appreciation, and food & wine pairing.
Indeed, Sabrina's journey and transition into the wine industry from finance is a momentous one. Sabrina's story is both encouraging and inspiring, thanks to her efforts in using her extensive experience in the financial industry to contribute meaningfully to developing regions in Asia.
In this short feature, Sabrina discusses her transition from banking to wine, dishes out some tips on wine, and her vision in getting business owners to connect with their meaning of their business activities.
Sabrina, you've had extensive experience as a senior banker at both JP Morgan New York and Goldman Sachs in London. How did you make a transition from a financial career to a wine consultant?
SB: I guess I was always destined to pursue a career in wine! I grew up in France, where wine is part of everyone's psyche as it is so engrained in our culture. I started pursing formal wine studies while I was working at Goldman Sachs, and gradually started to contemplate thoughts of not just having a career in the wine industry, but to also start my own business. Wine is such a fascinating and vast topic that you also never stop learning!
Making a transition from such different industries and from a corporate structure to running your own venture is not a simple task. However, it is not as daunting as people might
think. Irrespective of the industry or of your area of expertise, you are always able to draw out skills and experiences from your past that are useful and applicable to other industries.
I have learned a lot throughout my career in banking, and picked up skills such as thinking commercially, being able to execute under pressure, business planning, budgeting, public speaking and sales. These are all key ingredients to successfully run your own business. It has also given me the unique opportunity to be exposed to a number of different cultures. I have had the chance to live and work in places such as New York, London and now Singapore, which again has been a wonderful platform not only from a business aspect but also from a cultural and personal development perspective.
How are you able to apply these skills today and help other businesses?
SB: People I work with today value the combination of business and wine skills I have, and I try and help them to the best of my abilities to develop their own wine business successfully and develop a strategy for their expansion in Asia. I have a passion not only for the product of wine but also for entrepreneurship and branding. Whether I speak to a winery that is looking to redefine their market positioning, expand to a new market or if I work with a restaurant that is looking to improve their level of wine service, it all comes down to focusing on core values, drawing a vision for the business and implementing it with care, passion and commitment.
In fact, I couldn't agree more with your recent post on the imperative for brands to be meaningful!
My idea is to get business owners to connect with their meaning -- i.e., with the 'why' aspect of their activity. Most people know what they do but few are able to explain 'why' they are in business and 'who' should be their audience / customers. Once you are able to unleash this potential be-it through helping shape their vision, conducting market research or education, it is a very rewarding path.
What is your perspective on wine and Asia and the potential trends which may develop?
SB: The wine culture has been growing in Asia and the region at large is seen as the 'new frontier' for the wine and the drinks industry. It is exciting to see consumers getting interested in the category and being so eager to learn about wine.
Wine remains very aspirational in Asia. It is not yet seen as an everyday consumption product and it retains this element of lifestyle and mystique that has somewhat been lost in more mature markets such as Europe.
If you consider Singapore alone, the food and wine scene has gone through nothing short of a revolution! The rest of South East Asia is also developing very fast. Places like Jakarta or the Philippines are offering some interesting opportunities for the hospitality and the wine business.
Do you have any advice for consumers that are new to wine? Are there any tips you can share on wine etiquette?
SB: Wine etiquette is such a large topic! There are in fact two parts to your question -- the first is how to be confident about ordering wine, and the second relates more to your awareness of food & wine pairing.
Most people find ordering wine in a restaurant a pretty intimidating experience even amongst friends. In the context of a business dinner and especially if you are in charge of the wine selection, it is best to focus on a number of key concepts.
Once you have decided on a wine, inform the waiter or sommelier of your selection. The bottle is then presented to you. This is your chance to check the label to ensure the name of wine and the vintage are the ones you ordered. Once the bottle has been opened, always check the condition of the cork. A clean and wet cork is an indication that the bottle was properly stored on its side.
After you have looked at the cork, the server will pour a small amount of wine into your glass. This part tends to confuse a lot of people. The waiter is just giving you a chance to test the wine and to identify any potential faults. I am afraid it is not to determine whether the wine is to your liking! The only time when it would be appropriate to send it back is if the wine carries some sort of fault. If you're not sure, don't be afraid to ask for help.
With regards to food & wine pairing, again, we could have so much to say but the key is to achieve harmony and balance between the dishes and the wines served. They should complement each other, and you should be left with a harmonious impression where neither the food nor the wine overpowered each other. In the context of a dinner, try and think about the intensity of taste, the method of cooking, the texture of the food that you ordered and marry those appropriately. I would say that despite the common beliefs, the color of the wine shouldn't necessarily be the driver of your selection!
Related
Popular in the Community