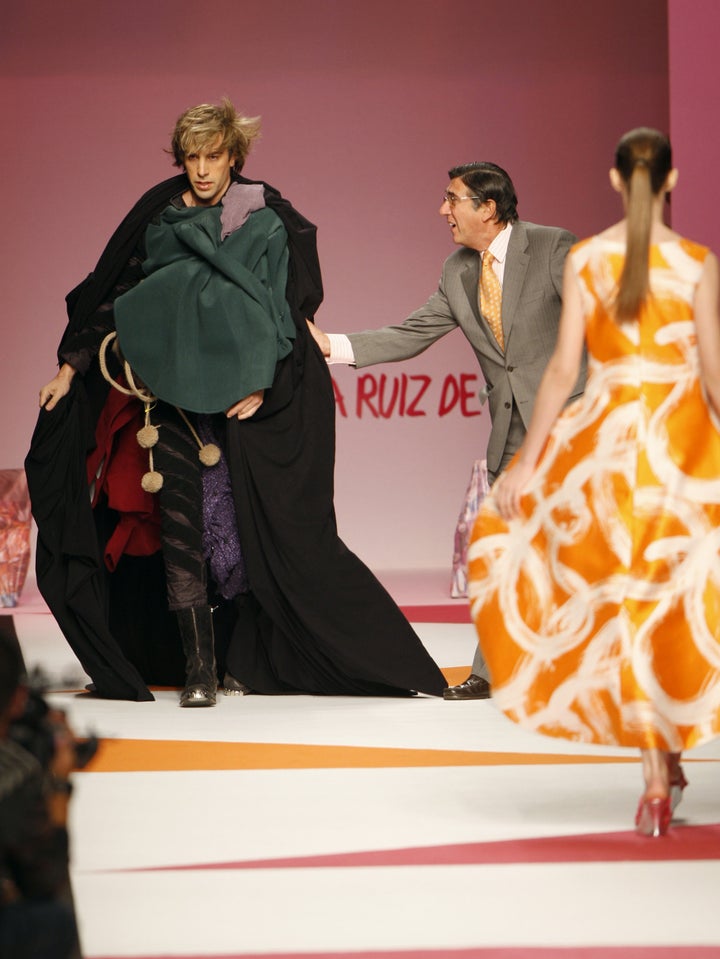 Sacha Baron Cohen added something extra to "Bruno" that "Borat" just didn't have: paid porn actors.
Cohen turned to a couple of pros for a sex scene in his forthcoming "Bruno: Delicious Journeys Through America for the Purpose of Making Heterosexual Male," in which he plays a flamboyant Austrian fashion journalist.

Looking for actors who were willing to do full-frontal nudity, Cohen and director Dan Mazer called on David Forest, the go-to guy for gay adult stars.

"We auditioned about 10 actors," says Forest. They finally settled on triple-X stars Paul Barba (usually billed as "Tony Capucci") and John Martel (known to fans as "Tyler Saint"). Cohen summoned Barba and Martel to the Aramano Hotel in Burbank.

"There's a scene where Bruno comes to the hotel with some guys," Forest tells us. "They're all trying to get Bruno to come upstairs for an orgy. Five guys are there. Two of them are my guys. Bruno apparently doesn't want to join the party, but he watches through the window. I'm told it's hilarious."
Support HuffPost
The Stakes Have Never Been Higher
Popular in the Community