Sacha Baron Cohen's new Showtime series "Who Is America?" features an alarming interview with the head of a pro-gun group in which the actor's character invokes the claim of former Trump lawyer Michael Cohen that spousal rape isn't against the law.
Cohen, disguised as Israeli anti-terrorism expert Erran Morad, talks to Larry Pratt, executive director of Gun Owners of America, bashing liberals for using school shootings to further the "anti-tragedy agenda." Israeli children as young as 4 are armed, Cohen's character says, to which Pratt answers, "That's great" and laments that Americans are "prejudiced against young people having guns, especially in school." Armed toddlers, Pratt jokes, would stop a bad guy.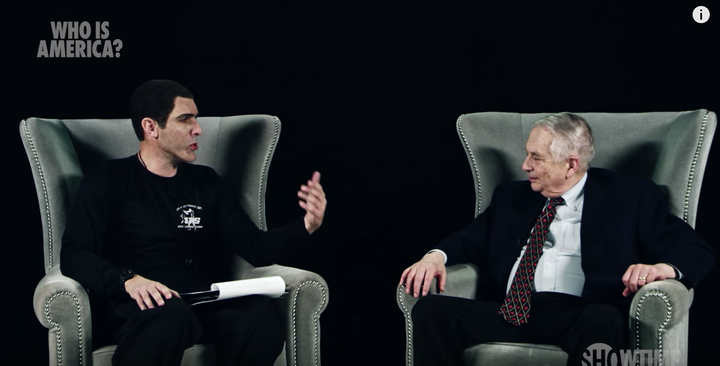 From there, Cohen's character steers the conversation to women, saying, "Women need a gun."
"My wife, she have a gun, and she shot me once. I mean, what can I do? I get horny in the middle of the night. But it's not rape if it's your wife," says Cohen, leaning over to shake Pratt's hand in the same breath.
Pratt laughs at the remark and returns the handshake, saying: "That probably won't be on the video we send to The Hill."
Cohen's statement, as the character Morad, is patently wrong. Spousal rape is, in fact, rape. The statement also uses nearly the same words as those used by President Donald Trump's former personal lawyer, Michael Cohen, against claims that Trump raped his first wife.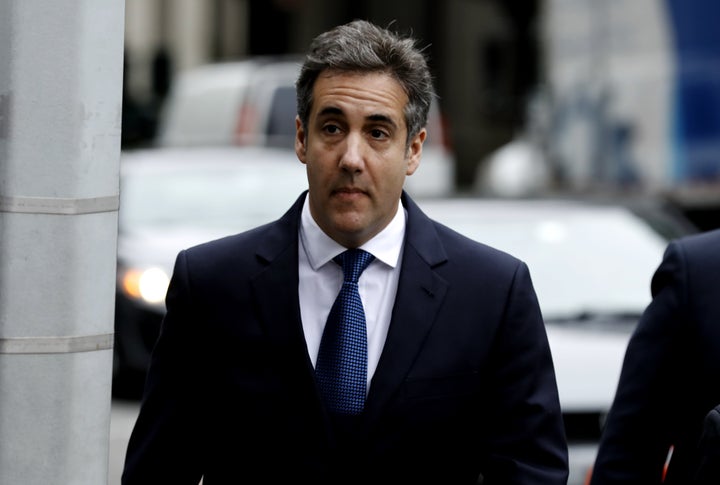 After a 1993 biography on Trump uncovered by The Daily Beast revealed that he may have raped then-wife Ivana Trump, the president's former lawyer denied the allegations by saying, "You cannot rape your spouse."
"You're talking about the front-runner for the GOP, presidential candidate, as well as private individual, who never raped anybody," Michael Cohen told the publication in 2015. "And, of course, understand that by the very definition, you can't rape your spouse." 
The claim was chilling then. And it's chilling now, coming from the mouth of a shock comic.
Watch the whole segment above.
REAL LIFE. REAL NEWS. REAL VOICES.
Help us tell more of the stories that matter from voices that too often remain unheard.
BEFORE YOU GO
PHOTO GALLERY
Don't Accept Rape Campaign