After protests and public pressure from artists, Britain's National Portrait Gallery said Tuesday that it has "jointly agreed not to proceed" with a $1.3 million grant from the Sackler family, which owns OxyContin manufacturer Purdue Pharma. The company and some of the Sackler family members face scores of lawsuits from U.S. states, counties and cities, accusing them of exacerbating and profiting from the opioid epidemic through deceptive marketing of the prescription painkiller.
"The allegations against family members are vigorously denied, but to avoid being a distraction for the NPG, we have decided not to proceed at this time with the donation," the family's charitable organization, the Sackler Trust, said in a joint statement with the London-based museum.
Last month, a gallery spokesperson told the Guardian that the grant was "going through our internal review process in line with our ethical fundraising policy and charitable objectives." The Sackler Trust had not yet paid the grant, which it had pledged in 2016 to fund part of the gallery's expansion.
"I acknowledge the generosity of the Sackler Family and their support of the Arts over the years," David Ross, the gallery's chair, said in the joint statement. "We understand and support their decision not to proceed at this time with the donation to the Gallery."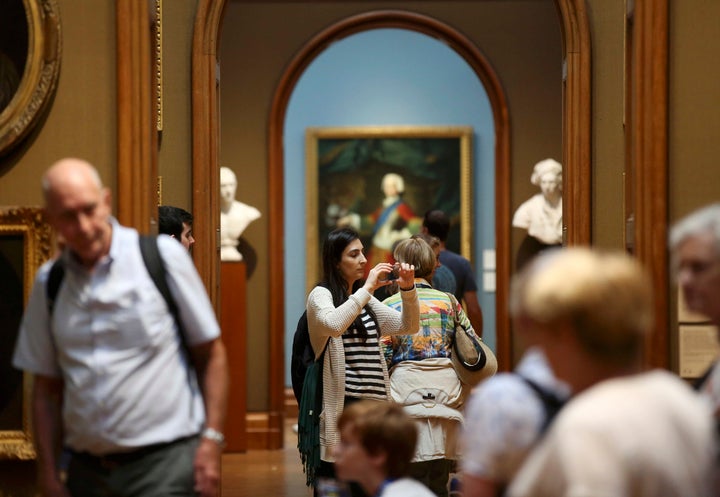 "I really feel it's so important museums listen to their artists, rather than their philanthropists," Goldin told the Guardian last month. "What is the museum for? Art is transcendent and that makes it very, very dirty if they take the money; it's failing the whole idea of a museum as a place to show art."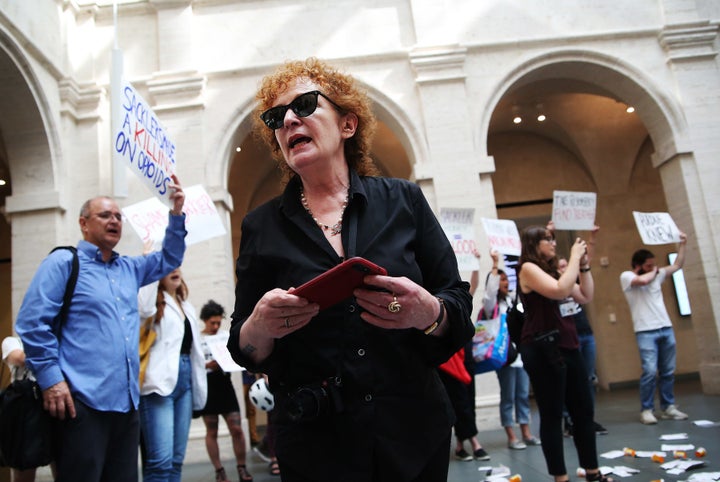 At last month's protest at the Guggenheim, some protesters staged a "die-in," while others on the museum's upper floors threw flyers designed to look like prescriptions — a reference to a recent lawsuit brought against the company by Massachusetts attorney general Maura Healey. According to the suit, former company executive Richard Sackler predicted that Purdue Pharma's aggressive promotion of OxyContin would be "followed by a blizzard of prescriptions that will bury the competition."
According to The Wall Street Journal, the Metropolitan Museum of Art is also reviewing its policies on donations in response to the lawsuits against the family. Last month, Columbia University said it has "re-evaluated accepting donations from the Sackler family's philanthropies and are not taking gifts from them."
This has been updated with a statement from David Ross.
Need help with substance abuse or mental health issues? In the U.S., call 800-662-HELP (4357) for the SAMHSA National Helpline.
Popular in the Community