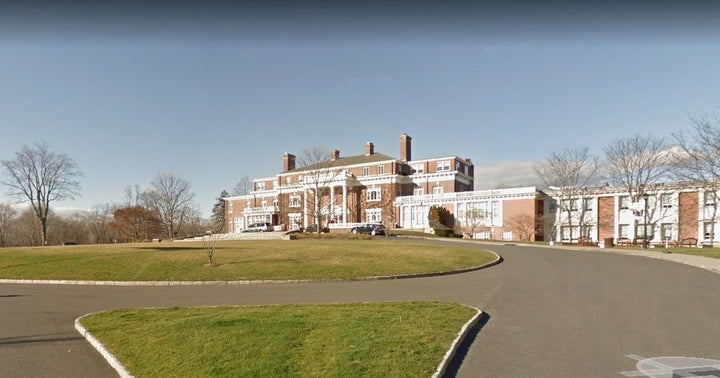 Former students at Sacred Heart Greenwich launched a petition online and drafted a joint letter to the board defending sophomore Kate Murray's freedom of speech. They emailed and called officials at the K-12 school about the decision to direct Kate to either remove the sticker or not return to the school next academic year. Several alumnae personally met with administrators, according to Megan McGrath, class of 2003. 
While they weren't necessarily of the same mind on abortion rights, these alumnae agreed on one thing: Expelling a student for a sticker wasn't in line with the school's Catholic values.
On Monday, Kate's parents told the Greenwich Time that the school had reversed its earlier stance and would now allow their daughter to attend with the sticker displayed on her laptop. 
"Kate has chosen to continue to display the sticker and is happy to remain a part of such a special community," mother Tracy Murray told the Greenwich Time. "We are moved by the outpouring of support by the alumnae and the community at large and are heartened by its encouragement of one young woman's voice."
Sacred Heart Greenwich is an independent, private, Roman Catholic school that opened in Greenwich in 1945. It is part of the Sacred Heart network of schools, which has locations across the United States, Canada and other countries around the world.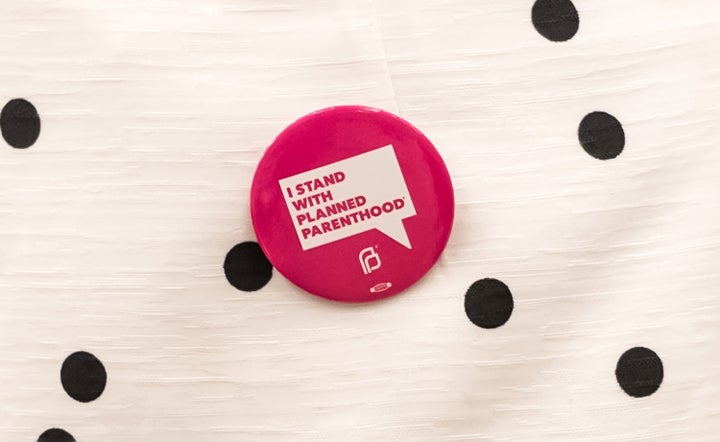 Last week, school administrators reportedly told the sophomore that if she kept the sticker on display, she had a choice of leaving the school immediately or at the end of the academic year. She removed the sticker while the issue was being discussed, her parents told the Greenwich Time last Thursday.
Asked to confirm whether Kate was ordered to take off the sticker under threat of expulsion, Pamela Juan Hayes, the head of the school, told HuffPost in a statement that Sacred Heart Greenwich "cannot comment on matters related to an individual student."
In a commentary published in the Stamford Advocate, Hayes wrote that Sacred Heart Greenwich encourages freedom of expression, but discourages students from displaying stickers, banners and buttons that contain "political, provocative or promotional displays" because they can "stifle learning and limit honest debate." Administrators "sometimes find it necessary to instruct students to take [the displays] down."
"We would never dismiss a student for what she believes or a cause she supports and will not now," Hayes wrote. But in the "intimate" setting of a classroom, "even a sticker can disrupt the chemistry in the room — a chemistry that is so central to our pedagogy."
The school's initial response to Kate's sticker angered a number of alumnae. Some told the Greenwich Time that the school has accepted students' political speech in previous years ― by allowing a "pro-life club" to give anti-abortion presentations, for example.
Close to 3,000 people have signed an online petition in support of Kate's freedom of speech. She has also been praised by the outgoing president of Planned Parenthood, Cecile Richards.  
Charlotte Blutstein, who graduated in 2003, told HuffPost that she will be increasing her monthly donations to Planned Parenthood and will not consider donating to Sacred Heart Greenwich "until they have apologized to Kate Murray and have worked to protect discourse in and outside of the classroom."
"This isn't only about Planned Parenthood," Blutstein said. "It's about the hypocrisy of being taught that the school is an environment for open-minded discussion, encouraged to engage in debates about important issues, and then being punished for doing just that."
Jen Baird, another 2003 graduate, said that even some alumnae who are neutral toward or oppose Planned Parenthood feel the school has "reacted poorly" to the situation. She's glad that Kate and her sticker will remain at Sacred Heart Greenwich, but wants to make sure the school listens to the views of its alumnae.
The joint letter now being circulated among alumnae discusses how the Murray situation was handled and proposes changes to how the school approaches free speech and the abortion debate. According to organizers, the plan is to submit the letter to the school's board of trustees later this month.
When asked what consequences will await future students who display stickers related to Planned Parenthood or other causes, Sacred Heart Greenwich declined to answer directly. Instead, Hayes told HuffPost that the school seeks "to empower our students with the ability to confidently express their views in an informed, constructive manner."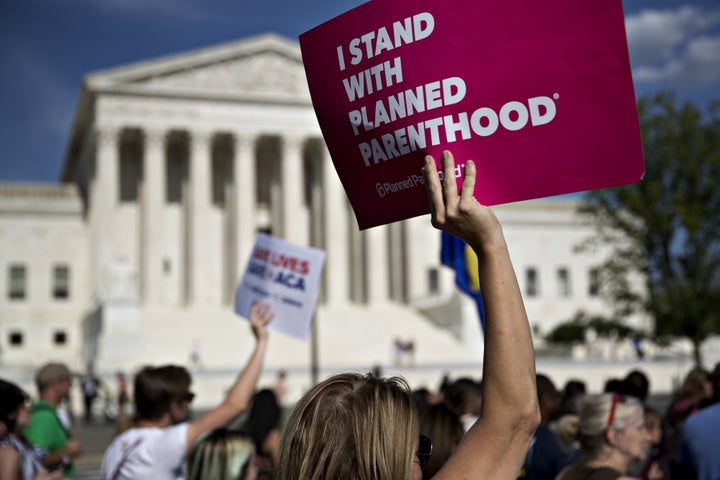 McGrath argued that the school's actions violated the principles exemplified by its two foremothers ― St. Madeleine Sophie Barat, who founded the Society of the Sacred Heart, and St. Rose Philippine Duchesne, who helped bring Sacred Heart schools to America.
"We honor [Barat and Duchesne's] examples by serving those in need, welcoming different cultures, and seeing the marginalized, treating them with respect ― things Planned Parenthood does every single day," said McGrath, who noted that lessons about charity and service she learned at the school inspired her to volunteer at the health care provider.
"For Sacred Heart Greenwich, which charges over $43,000 every year, to turn its back on any organization that keeps its doors open, no matter what, in areas of critical need, is the height of blind privilege and, we believe, antithetical to Christian mercy," she said.
Language has been added to note there are Sacred Heart schools in many countries beyond the U.S. and Canada.
REAL LIFE. REAL NEWS. REAL VOICES.
Help us tell more of the stories that matter from voices that too often remain unheard.
BEFORE YOU GO
PHOTO GALLERY
Facts About Planned Parenthood