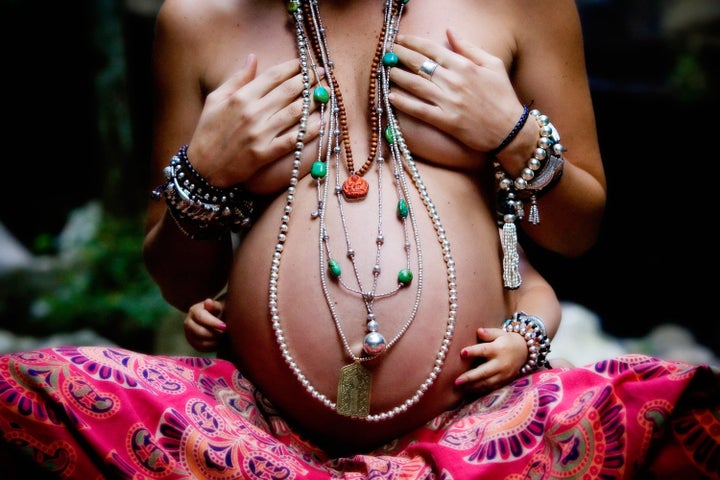 Anni Daulter, an author and professional cook, was pregnant several years back when she encountered a conundrum. She searched far and wide for pregnancy books that focused on the woman's journey, rather than the birth itself, and couldn't find anything.
"All the books out there focused on the birth or the baby, or how to be healthy, but I didn't feel like there was anything that spoke to the pregnancy journey of a woman," Daulter told The Huffington Post.
Daulter decided to write the book herself. Sacred Pregnancy was published in 2012 and has since given rise to what she calls the "Sacred Living Movement" -- a website, retreat series and lifestyle concept. The movement celebrated its third anniversary on Nov. 2.
"The Sacred Living Movement is a tonic to the mundane existence we're used to living in," Daulter said. Sacred Living encompasses dozens of trainings and retreats on topics like "sacred fertility," "sacred relationships," and of course, the trademark "sacred pregnancy" class.
"This movement and all of our classes and retreats really inspire folks to look a little deeper, live in more conscious awareness -- what I call divine mind -- and bring them to a deep drink of their life," Daulter said.
"Once that spark gets lit," she added, "it's really difficult to turn it off."
Daulter and the other retreat facilitators bring about this shift with a touch of what she called "magic and mystery." They use imagery and language that invite women -- and in some cases men -- to see the beauty in everyday life. Throughout her book, for example, Daulter sprinkles in beautiful photographs of pregnant women to challenge the images of pain and distress often associated with birth.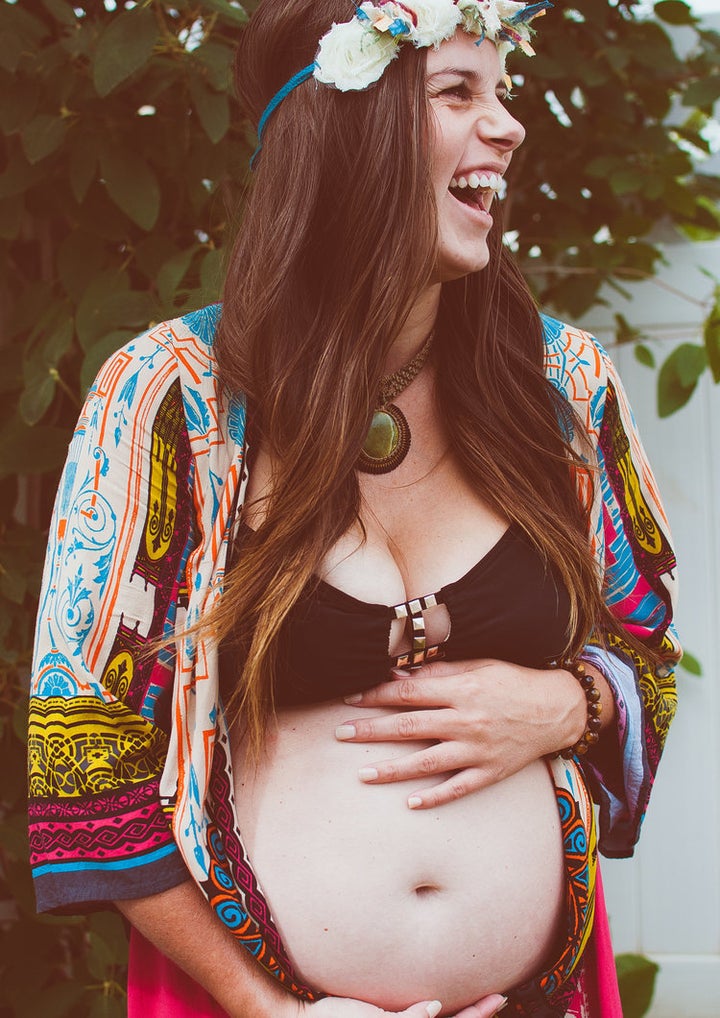 The retreats also incorporate activities that allow the women to "witness" one another in a safe and loving environment. In the "heart to heart" exercise, women pair up and place their hands on one another's hearts. They then gaze into one another's eyes for the length of an entire song, feeling whatever emotions arise as they relax into that vulnerable space.
The popularity of Sacred Pregnancy and the Sacred Living Movement signals that "feminine consciousness is bubbling" and gaining momentum, Daulter said. Those seeking a framework for such awareness need not look far, with an increasing number of women's spirituality degree programs, goddess-centered faith movements and women's retreats taking place around the globe.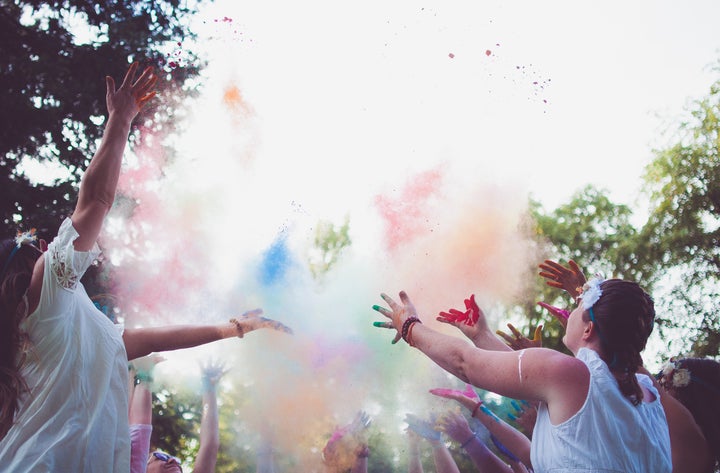 For Daulter, the sacred pregnancy concept is "the foundation" for a shift in women's consciousness -- from competition to sisterhood, self-doubt to self-love, and finally to confidence. It's the place in which "we're able to birth new things," she said.
One midwife who attended Daulter's sacred pregnancy retreat in October said she felt the experience had revitalized her work. In her testimonial, the woman said she had discovered a newfound faith in "strong empowered females who can be nurtured through love and understanding to birth their babies gently, consciously and above all without fear."
All of the tools women learn in the sacred pregnancy retreats equip them to step into motherhood in a conscious way, Daulter said. Birth is sacred, she said, but it is just one moment in time. From there, women must evaluate what kind of parent they want to be and what they hope the next phase of life will hold for them.
To that end, Daulter said two more Sacred Living books are scheduled for publication in 2016. The first is an exploration of sacred motherhood, and next is a book on natural healing practices for families.
As the Sacred Living Movement grows, Daulter said she hopes society will begin to shift toward greater respect for pregnancy as a sacred journey in a woman's life. If it does, the effect would ripple for generations.
"It changes the kids, changes the babies, changes their experiences of coming into the world, and that affects their own destiny," Daulter said. "I see it as having a huge effect."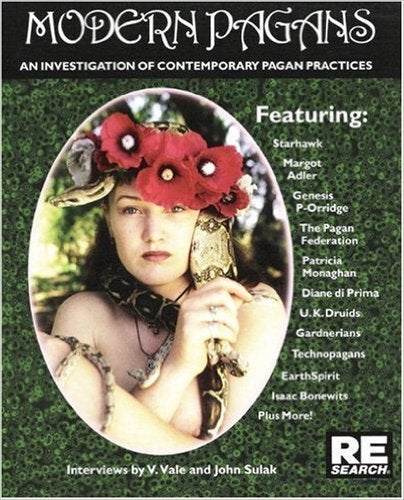 10 Books To Learn More About Paganism
Popular in the Community