If you were going to dream up a picture-perfect political ad, it might involve some combination of your opponent and Saddam Hussein. Well, if you're Josh Segall, Democratic candidate for Congress in Alabama's 3rd district (previously profiled here) with a decent chance of turning a red district blue, you don't have to dream. As it turns out, Congressman Mike Rogers, the Republican incumbent whom Segall is challenging, has taken money from Charles Wigley, owner of the Tull Chemical Company, the only U.S. manufacturer of the deadly toxin sodium fluoroacetate, commonly known as Compound 1080. And in a head-scratching case of "how'd that get there?" a bottle of Tull's Compound 1080 was discovered by the Iraq Study Group during their search for Saddam Hussein's chemical weapons in Iraq in 2003.
If taking money from a donor whose poison was found in the hands of Hussein's regime wasn't troubling enough, Wigley's contribution to Roger's personal PAC was made shortly after a bill to ban Compound 1080 was introduced by Rep. Peter DeFazio (D-OR) to the House Agriculture Committee, on which (you guessed it), Mike Rogers sits.
First, some background. Congressman DeFazio has been advocating for the elimination of Compound 1080 since 2004, and has directly called for the closure of the Tull Chemical plant. While environmental and animal welfare groups are concerned about the use of Compound 1080 to kill pests (its stated use) -- the poison kills slowly and painfully and can poison animals that feed on carcasses of its victims -- DeFazio brought it to the attention of the Department of Homeland Security because of "the belief by the FBI and others that Compound 1080 -- the most toxic pesticide registered by the World Health Organization -- could be used by terrorists to poison U.S. water supplies. There's no known antidote."
DeFazio has described the poison (along with sodium cyanide) in stark terms: "Both of these poisons have been called 'super poisons' by the FBI, and have been cited as lethal toxins likely to be used by terrorists to harm Americans . . . These poisons have sickened dozens of humans, and have killed many more pets and wildlife over the years." Concerned about the black market [pdf] for the poison, "The FBI, Air Force and Canadian Security Intelligence Service have publicly listed Compound 1080 as a chemical agent terrorists could use to poison water supplies." And other countries have investigated the use of Compound 1080 for chemical warfare.
Such concerns are apparently well-founded, as the CIA's Iraq Study Group (ISG) discovered Compound 1080 in the possession of Saddam Hussein's Iraqi Intelligence Service (IIS) in 2003. The ISG's report, "IIS Undeclared Research on Poisons and Toxins for Assassination," states that Saddam Hussein's Iraqi intelligence services "researched a variety of chemicals including: Flouroacetate [i.e., Compound 1080], nitrosoamine, strychnine, [and] thallium chloride..." A May 2003 photo taken in Iraq shows a bottle of Compound 1080 in the dictator's regime's possession. The bottle of Compound 1080 in that photo?: made by the Tull Chemical Company in Oxford, Alabama.
And in a massive case of patriotism irony, even after his poison was discovered in Saddam Hussein's chemical cache, Charles Wigley (owner of Tull Chemical) donated $1500 to Mike Roger's American Security PAC, which Rogers' campaign states was set up "to help support Congressional candidates who believe in a strong national defense." The timing of the donation, January 9, 2008, is particularly suspicious in light of the bill introduced on December 17, 2007, by Rep. DeFazio to ban Compound 1080. Wigley is the only listed individual donor to Roger's PAC.
A local Alabama paper, the Anniston Star has reported on Wigley's donation to Roger's PAC and its questionable timing:
"I know Mike Rogers," said Wigley, "but I have never spoken to him about the pending bill or about Compound 1080."

[Wigley] did, however, explain the bill to a Rogers staffer, who he could not identify.

Addressing the pending bill, the e-mail from Rogers' campaign read, "Like thousands of other bills that have not been debated, Congressman Rogers has not reviewed or taken a position on this legislation, or acted in any official capacity to address the issue."
Ken Rollins, a local Oxford resident who has been a critic of Tull Chemical since the 1990s wondered whether Rogers supports the pending legislation: "I would be very interested to know where my congressman, Mike Rogers, stands on the current bill to ban 1080."
Segall's campaign has put out a press release regarding Rogers' relationship with Tull Chemical and Compound 1080, but Rogers has not responded. According to Segall's campaign manager, Don Weigel, "So far, the local press has not pushed Rogers to comment and he is not volunteering."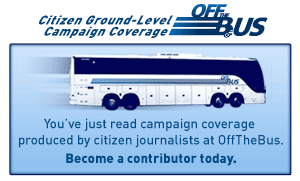 Calling all HuffPost superfans!
Sign up for membership to become a founding member and help shape HuffPost's next chapter