Newly elected London Mayor Sadiq Khan said he wants to travel to the U.S. to collaborate with other mayors -- but he won't be able to if Donald Trump wins the presidency.
Khan pointed out that such a ban could prevent meaningful political collaboration.
"I think Bill de Blasio is doing interesting housing stuff in New York, Rahm Emanuel is doing interesting stuff with the infrastructure bank in Chicago," he told Time in an interview on Sunday. "I want to go to America to meet with and engage with American mayors. If Donald Trump becomes the president I'll be stopped from going there by virtue of my faith, which means I can't engage with American mayors and swap ideas."
But Khan, whose parents immigrated to the U.K. from Pakistan, also didn't seem too worried about Trump's threats.
"Conservative tacticians thought those sort of tactics would win London and they were wrong," he said. "I'm confident that Donald Trump's approach to politics won't win in America."
UPDATE: 9:05 p.m. -- Trump said during an interview on Monday that Khan could be an "exception" to his proposal to bar all Muslims from entering the U.S. "I hope he does a very good job because frankly that would be very, very good," Trump said.
Before You Go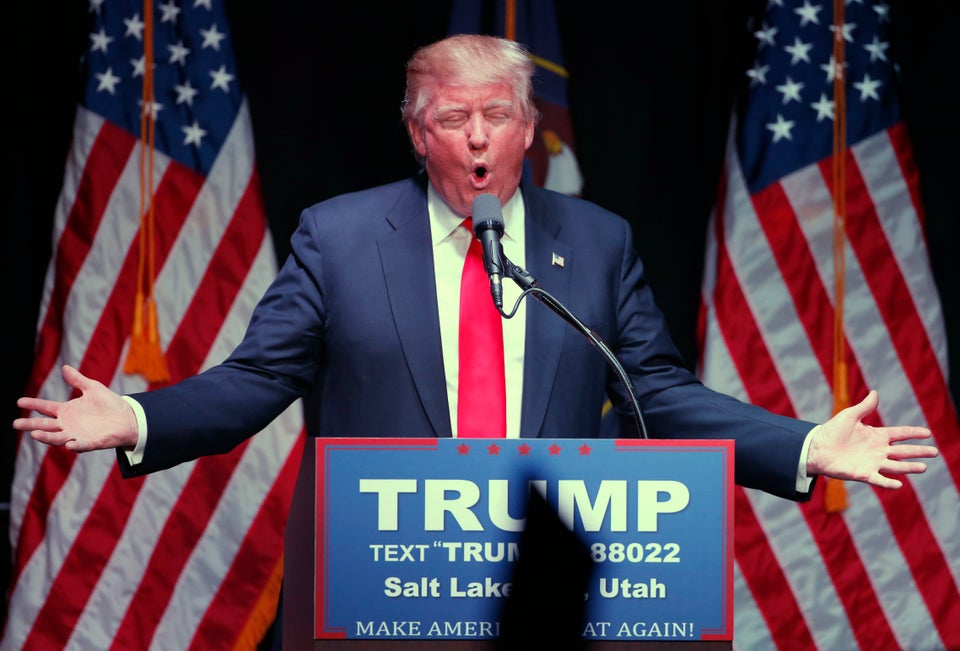 Scenes Of Hate At Donald Trump Rallies
Popular in the Community