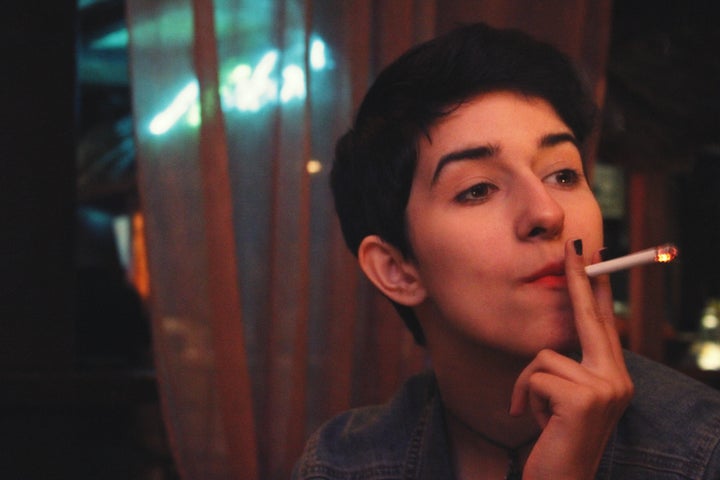 Each week, LGBT HealthLink, a Program of CenterLink, and researcher and blogger Corey Prachniak-Rincón bring you a round-up of some of the biggest LGBTQ wellness stories from the past seven days. For more LGBTQ Wellness, visit a page dedicated to the topic here.
Surprise Findings on LGB Smokers
A study found that having a more positive sense of one's LGB identity was actually a predictor for being a smoker, running counter to the general rule that feeling positive about one's identity leads to better health. It may reflect that people who feel good about being LGB are more likely to hang out in queer spaces – which, unfortunately, tend to be smoke-filled environments.
A Trans Emergency in the ER
The New York Times reported that transgender-competent care is severely lacking in emergency rooms, where trans folks tend to receive much of their care due to their high uninsured rate. The fast-paced environment, lack of prior provider-patient relationship, and need for doctors to work without having relevant information leads to patients being misgendered and receiving poor care.
Justice Department Drops Suit
The Justice Department announced it was dropping its lawsuit against North Carolina's discriminatory "bathroom law" because the legislation was replaced earlier this month. LGBT advocates argued that the replacement bill still blocks cities from enacting nondiscrimination laws and fails to protect LGBT citizens, and vowed to continue with their own lawsuit.
Researchers found that only about half of adult men have heard of HPV, a sexually-transmitted infection that can cause cancer (and is especially dangerous for queer men). Only about 35% of African American and Hispanic men had heard of the HPV vaccine, compared to about 50% of white men, suggesting outreach might be especially necessary for men of color.
Cancer Group Calls to End Disparities
The American Society of Clinical Oncology endorsed a series of strategies for addressing LGBT disparities in cancer, including education and support for patients and survivors and improving quality of care by collecting and using data. They also called for policy changes to ensure cultural competence and nondiscrimination in healthcare.
A study of people living with HIV over age 50 found that those with a higher quality of life tended to be men, in a relationship, and wealthier, suggesting that single individuals, people of color, and low-income people may need more supports to age well. Being a queer man was also associated with having a higher quality of life, possibly because of less HIV stigma in the queer community.
Calling all HuffPost superfans!
Sign up for membership to become a founding member and help shape HuffPost's next chapter