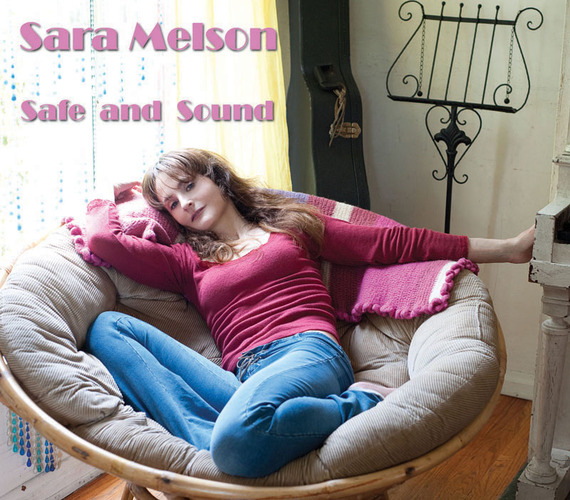 There's a bit of Stevie Nicks and a bit of Alanis Morissette perhaps, a bit of country ballad and a bit of rock n'roll in Sara Melson's third album "Safe and Sound." But similarities or possible influences aside they form a whole that is unique to this talented singer/songwriter/actress. This ethereal and quirky series of ballads and rock-outs was recorded in a vintage airstream trailer in the middle of an orange grove in Ojai and in Beachwood Canyon in the Hollywood Hills. Melson's voice and technique continue to mature and this third and latest effort is a sometimes melancholic, sometimes tough voyage through a dreamland of beautiful sounds and lyrics. The songs' great strengths--and her music's in general-- lies in their honest emotion and clear intelligence. In "El Matador Beach, Melson sings: I held your heart on El Matador Beach/ Breathing with the waves/Birds flew ahead just out of reach /In the shade beneath the cave/A girl in pink and yellow danced by /In the land of golden youth/I love you so much that it made me cry/For the sad, sad joy of the truth/...Oh, hear the waves, breathing on and on/They're not gonna pause for a moment/After we are gone." Indeed. Listeners looking for a new and explosive voice, as well as some well-crafted and inventive lyrics couldn't do much better than Safe and Sound--a gift to everyone from the irrepressibly sexy and talented Sara Melson.
You can purchase "Safe and Sound" on iTunes: https://itunes.apple.com/us/album/safe-and-sound/id1144117385?app=itunes or at : http://saramelson.bandcamp.com/merch
Calling all HuffPost superfans!
Sign up for membership to become a founding member and help shape HuffPost's next chapter