Gun control group Safe Campus Colorado is seeking a 2014 ballot measure that would add the words "public college or university" to a 2003 law that already restricts concealed weapons at K-12 schools.
"Concealed handguns on college campuses threaten the safety and peace of mind of parents, students, teachers and staff -- and we don't want our state to become known for any more tragic mass shootings," Ken Toltz, founder of Safe Campus Colorado and father of two college students, said in a statement. "This initiative gives Coloradans an opportunity to have their voices heard on keeping concealed handguns off our great colleges and universities. All schools should be safe places to learn and work, free of the threat posed by concealed guns."
In the state's last legislative session however, Sen. Rollie Heath and Rep. Claire Levy -- both Democrats from Boulder -- proposed a bill that would have done the same thing, but Heath ended up killing the bill when concern arose that there might not be enough votes for it to pass.
We believe concealed guns on Colorado's great university, college and community college campuses threaten the safety of students, faculty, staff and administrators. We believe when our state legislature fails to act, it becomes the responsibility of Colorado citizens to enact sensible commonsense laws to protect the safety of students, faculty, staff and administrators at public institutions of higher education.
"I don't want to send my daughters to a place where concealed guns are carried on that campus," Toltz told 7News.
In 2013, however while the number of Coloradans seeking a concealed carry permit rose by an astounding 87 percent, the allure of such a permit appears to have been less attractive on college campuses. At CU Boulder and CU's Colorado Springs campuses for example, no students asked to live in dorm areas created for students with a concealed carry permit.
Supporters will need to collect over 86,000 signatures to get the measure onto the ballot after it was initially approved by the state's Initiative Title Setting Review Board Thursday.
Before You Go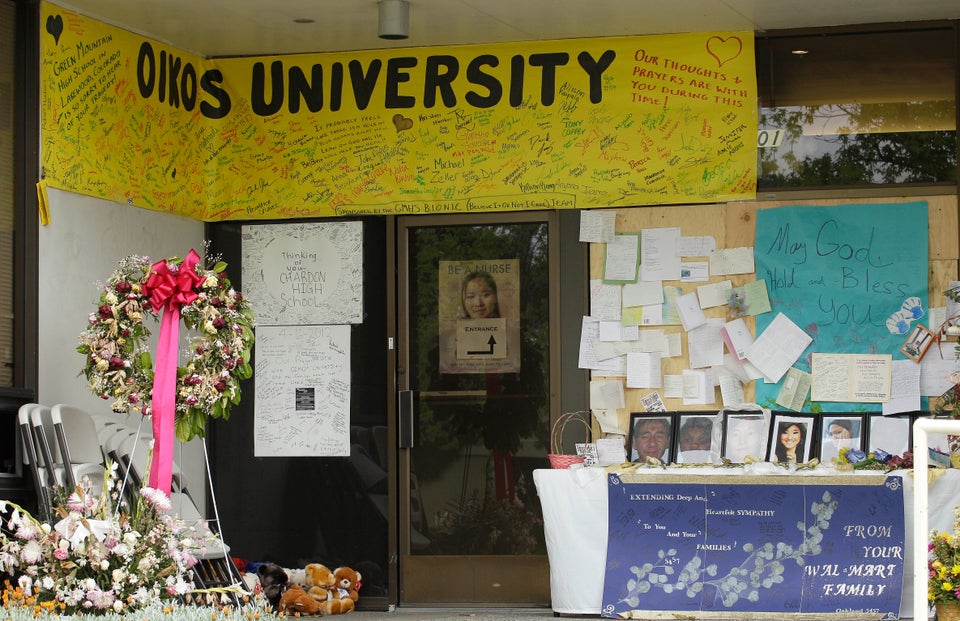 Recent Shootings On College Campuses In The Past 3 Years
Popular in the Community