Access to clean, safe and secure water resources is an essential prerequisite for communities to prosper. Sadly, this is far from the reality for many of the poorest people around the world who do not have access to improved sanitation and safe water supplies.
The statistics are staggering and highlight the need for improved access to clean water: 650 million people worldwide do not have access to safe drinking water; 2.3 billion people do not have access to adequate sanitation; and 500,000 children die every year from diarrhea caused by unsafe water and poor sanitation.
Living in a privileged country, I can't fathom what it is like for a parent to struggle with the frustration of being unable to provide clean water for their children, or the grief of losing a child to preventable water-borne disease. There is an expectation in the developed world that we can turn on the faucet at any time and be assured that water will flow and that this water is free of contamination. We simply need to do more to provide everybody access to clean drinking water and sanitation.
Water access is a fundamental human right. Having safe water piped to the house or village maintains healthy populations but also reduces the need to cart water over long distances. This frees up time for more productive pursuits, such as attendance at school for children and enabling adults more time to work or raise a family.
Separating waste-water from drinking water has seen enormous improvements in human health, reduced infant mortality and increased longevity. There have been considerable gains in recent years as countries have become more prosperous and have invested in improving water supply and sanitation.
The United Nation's Sustainable Development Goal 6 is focused on ensuring that everybody has access to clean, safe water and sanitation. The UN, governments and large aid programs play key roles in improving access to drinking water and sanitation and realizing this goal. NGOs (Non-government organizations) play critical roles in delivery of water projects in developing nations. WaterAid is an NGO doing amazing work to improve water quality and living conditions in developing countries.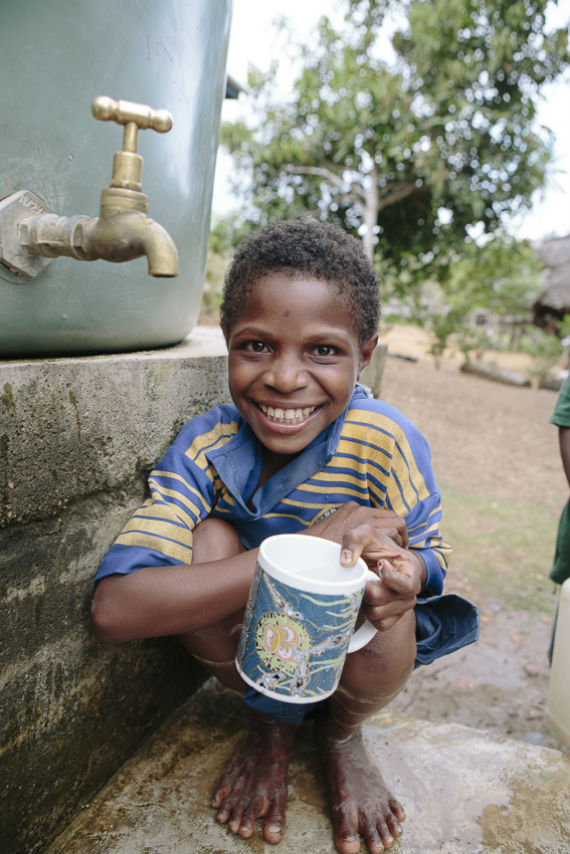 Photo Credit: WaterAid/Tom Greenwood
In 2014-15 WaterAid funded and delivered projects that brought safe water to 2 million people and sanitation to 3.1 million people in 37 countries. WaterAid works with local partners to setup and manage practical water, sanitation and hygiene projects. The water technologies do not have to be really sophisticated, but they do need to be robust and appropriate for the communities who need to maintain the infrastructure. These technologies include gravity-fed schemes, groundwater drilling, hand-dug wells, hand pumps, protected spring sources, rainwater harvesting, subsurface dams and treatment of drinking water.
Sanitation and ensuring water sources are not contaminated with sewage is critical for preventing water-borne disease. Sanitation technologies include simple pit toilets, ventilated-improved pit toilets, composting toilets, pour-flush toilets and communal toilets with a septic tank. Promoting hygiene is another way that disease is avoided. Education programs in schools teaching children about hygiene means we will have a generation who understand hygiene and can promote it in their homes and eventually to their children.
Simply having access to water can transform people's lives. Projects that deliver water for irrigated agriculture can establish new economies and help commence the climb out of poverty. One woman in a Timor-Leste community that had water piped to her village commented, "Now with the new water source nearby we can get more income from growing plants and we can save some money from income and we can support my children to go to a good school so they will have a good future. We can also buy some clothes for them."
I recently wrote an article in the UN Chronicle about the UN SDG Goal 6, which concluded, "Water sustains life but safe, clean drinking water defines civilization. Achieving the UN's SDG 6 promises dramatic improvement to the quality of life and longevity in some of the world's poorest nations. If we declare that access to clean safe drinking water is a basic human right, then providing the necessary education, infrastructure and support to ensure the success of SDG 6 is the responsibility of us all."
We can all play a role in achieving a world free of water-borne disease where every person has clean drinking water and sanitation. Some have skills that can be applied to implement water projects or host fundraisers. Some give their time to train students from developing countries on water management. Most of us have financial resources we can give to support the work of NGOs like WaterAid.
Humans typically have a desire to make an impact and live a fulfilling life. What greater impact can you have than supporting initiatives that improve the lives of others through education and improving access to safe drinking water?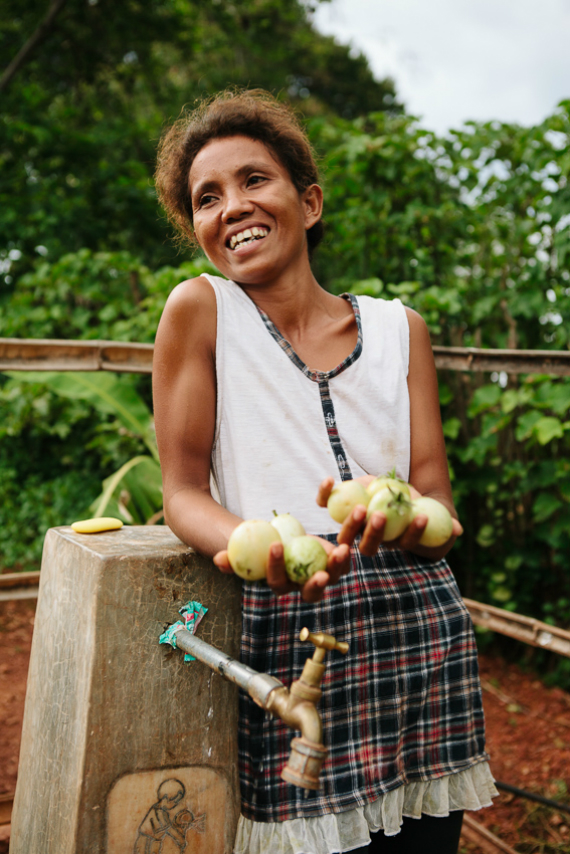 Photo Credit: WaterAid/Tom Greenwood
This post is part of a series produced by The Huffington Post, "What's Working: Sustainable Development Goals," in conjunction with the United Nations' Sustainable Development Goals (SDGs). The proposed set of milestones will be the subject of discussion at the UN General Assembly meeting on Sept. 25-27, 2015 in New York. The goals, which will replace the UN's Millennium Development Goals (2000-2015), cover 17 key areas of development -- including poverty, hunger, health, education, and gender equality, among many others. As part of The Huffington Post's commitment to solutions-oriented journalism, this What's Working SDG blog series will focus on one goal every weekday in September. This post addresses Goal 6.
Related
Popular in the Community