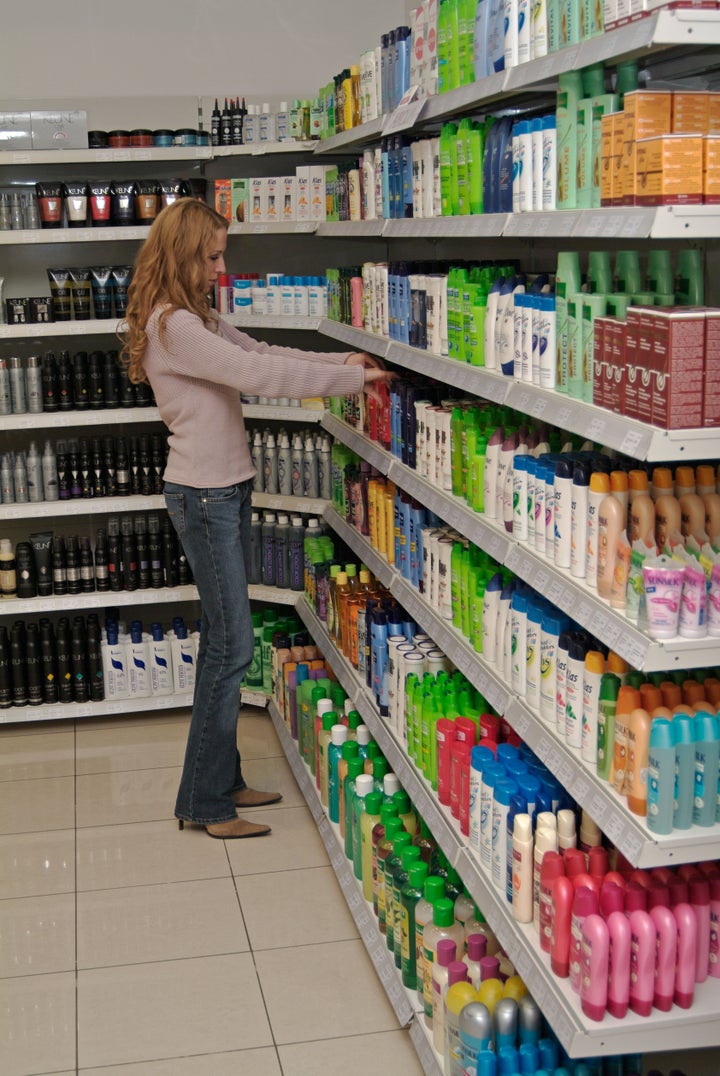 The Campaign for Safe Cosmetics announced today that 335 companies have been named Champions and met the goals of the Compact for Safe Cosmetics, a voluntary pledge to avoid chemicals banned by health agencies outside the U.S. and to fully disclose product ingredients to consumers. The new report, Market Shift: The Story of the Compact for Safe Cosmetics and the Growth in Demand for Safe Cosmetics, explores the story of how a coalition of non-profit organizations worked directly with companies to raise the bar of safety within the cosmetics industry -- pioneering a shift towards increased consumer protection and transparency.
Efforts like those headed by the Campaign have increased awareness and consumer demand for products made without hazardous chemicals -- making natural and safe cosmetics the fastest growing segment within the industry. Yet, there is still plenty of work left to do to ensure safe cosmetics are not simply a segment of the industry, but the standard by which all companies adhere to.
For this to happen, consumers need to care about product safety. Every time you shop, what you buy places a "vote" for safety standards. By making conscious decisions to support companies who raise the safety bar, the collective voice of consumer spending can have a tremendous influence on the industry, regulators and the safety standards for future generations.
What You Don't Know Can Hurt You
For many of you, product safety sounds like a no-brainer idea, but the truth is in the details. You may be wondering, what it really means for a product to be safe and why you should even care in the first place. After all, why would companies deliberately use chemicals that are dangerous? And, while we could debate the moral arguments related to safe cosmetics and companies who use hazardous chemicals, what you really need to know is that what you don't know can place your health at risk.
Safe Cosmetics: A Reality Check
According to the Campaign report and research, did you know?
The average American woman uses 12 personal care products per day, resulting in exposure to more than 120 chemicals, many of which are likely linked to cancer, birth defects, asthma, allergies and other health related problems.
More than 1 in 5 of all personal care products contain chemicals linked to cancer.
Products often contain hidden carcinogens that are not listed on labels, such as formaldehyde and 1,4 dioxane, which are found in children's bath products.
Chemicals with the potential to disrupt hormones are found in a large majority of personal care products. A study of teenage girls found an average of 13 hormone disrupting cosmetic chemicals -- including parabens, phthalates, triclosan and synthetic fragrance musks -- in their urine.
Dangerous heavy metals such as lead, arsenic and cadmium have been found in a wide variety of cosmetics products, including lip gloss.
Campaign product tests revealed the widespread use of synthetic musks in perfume, cologne and body sprays. Some of the same musks identified in fragrances have also been found in the cord blood of newborn babies, as well as in blood, breast milk and body fat. These musks may interfere with normal hormonal functioning.
Start Protecting Your Health in 3 Easy Steps
The truth about cosmetics safety can be disheartening, but there are steps you can take to use what you know to take action and protect your health. Here are three steps to start:
Connect with the Campaign for Safe Cosmetics and download their new report. Pass this valuable information on to your loved ones. The right knowledge is power.
Do your research before purchasing personal care products. The Environmental Working Group's Skin Deep database is a good place to start to find personal care products that are safe and effective. Be sure to support organizations like the EWG who advocate product safety, consumer protection and industry transparency.
Share your voice through your purchasing power. Support companies who adhere to the highest standards of safety. The Market Shift report includes the complete list of Champion companies. Each has met the highest standards, as called for in the Compact for Safe Cosmetics.
Now that you're in the know, spread the word and make a difference in the fight to raise the safety bar in the cosmetics industry, for everyone's health. Learn more about the Market Shift report and the Campaign for Safe Cosmetics: http://safecosmetics.org/marketshift
Related
Popular in the Community