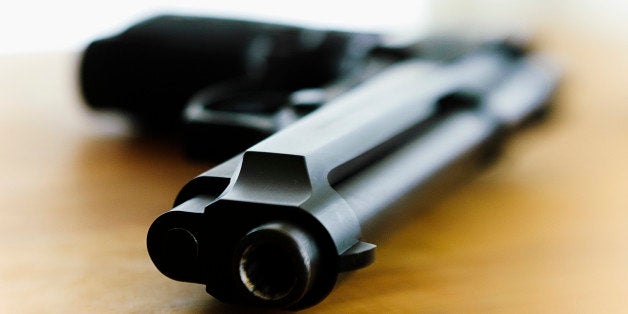 This week in Harris County, Texas three young children were shot with unsecured guns found by children. Two of these children are dead due to accidental self-inflicted wounds. One of the children, aged 6, remains hospitalized after being shot by a younger brother. Each of these three families has been forever changed by a few moments in time. The local sheriff appears to be forever changed by these tragedies as well. He called a press conference after the third shooting to advocate for safe gun storage, he is quoted as saying "I beg of you, help us to keep from having to respond to tragedy that can be prevented."
Unfortunately, what is happening in Harris County is happening all over the country, albeit at a less rapid pace. According to the Children's Defense Fund, in 2012, the year of the most recent data, guns killed more children under five years old than law enforcement officers killed in the line of duty (81 deaths versus 46 deaths). Even when a child does not get injured, child access to a firearm still puts adults at risk. For example, last December a toddler was able to access his mother's loaded gun while they were shopping at an Idaho Walmart. The boy fired one shot that ultimately killed his mother.
By some estimates there are over 310 million guns in the United States, many of which are stored negligently. In addition, over 30 percent of Americans report that they have a gun in their home.
In light of this, some states are taking action to prevent these tragedies. For example in my home state of Massachusetts, there are laws requiring guns be stored locked and unloaded unless under the gun owners direct control, to prevent unauthorized access. These laws encourage gun owners to act responsibly before a tragedy while providing law enforcement with a mechanism to respond to negligent gun storage- even before a child gains access. Massachusetts is not alone, twenty-eight states currently have some sort of child access prevention law on the books and eleven states are currently considering similar bills.
While these laws are an important first step, the Harris County Sheriff is ultimately correct, these tragedies can be prevented and responsible gun ownership is the key. A simple $5 trigger lock can save a life. Keep your gun locked and unloaded unless it's in your direct control, the cost is just too high to do otherwise.
Popular in the Community