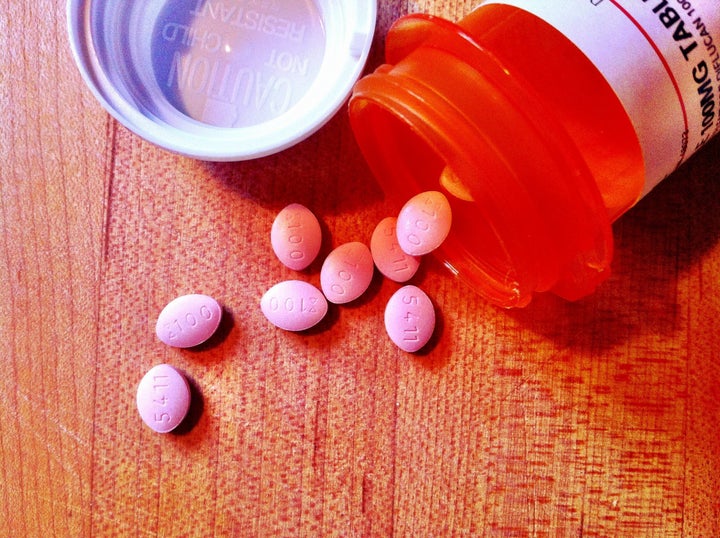 Alameda County, Calif. -- where Prevention Institute is based -- has become the first U.S. county to require safe medication disposal. This critical legislation, designed to "take back drugs and take back lives," will charge drug companies for the safe collection and disposal of unused medications. Safe collection and disposal policies keep medications out of landfills, groundwater and drinking water, and reduce risks of poisoning, suicide, and antibiotic resistance. It's a good and important policy for any one of these reasons alone -- until now there's been virtually no safe, easy way to deal with medications, and nearly every one of us have medicine chests filled with old, unsafe drugs. This is a crucial step in the growing movement to protect public health, safety and the environment.
I became involved when a mother approached me. Her young daughter, on a very difficult night, had taken the medications she found in a friend's medicine cabinet. Although we can never know for sure, we have to ask ourselves if it would have turned out differently if the excess drugs weren't so readily available. In the field of injury prevention, we often say that "there's no such thing as an accident," meaning the way we organize our society has predictable and often negative, yet preventable, health outcomes. And so, Prevention Institute raised the issue of injury prevention in our testimony in support of Alameda's legislation. As a public health leader, I believe that a plan that ensures the safe disposal of medications will help ensure safe usage, suicide and injury prevention, as well as prevent environmental degradation and reduce antibiotic resistance. We've figured out how to recycle newspapers and beer bottles, but we haven't worked out a way to recycle dangerous drugs -- it's past due.
Despite these benefits, there has been resistance to Alameda's innovative, logical and much-needed legislation. Look at the stock market: Many drug companies profit handsomely from the sale of medications. Yet they have long shirked the responsibilities associated with safe collection and disposal. A 2002 U.S. Geological Survey found that 80 percent of streams monitored had measurable concentrations of prescription drugs, including steroids and hormones. According to a recent CDC study, approximately 27,000 unintentional drug overdose deaths occurred in the United States in 2007 -- that's one death every 19 minutes. With sobering statistics like these, isn't it time the pharmaceutical companies share in the responsibility for medication disposal?
Alameda County's Safe Medication Disposal provides a comprehensive, collaborative model for communities at the county, state, and federal levels that are working to ensure community health, safety and wellbeing. Now that we've overcome the hurdles and done this the first time, we need to do it everywhere, because every community is facing unnecessary risks right now. As Supervisor Nate Miley, president of the Alameda County Board of Supervisors, said in his recent column in the San Francisco Chronicle, "I imagine producer-funded take-back programs for medications will be standard business practice in the future, much like is done today with rechargeable batteries. It's just the right thing to do, as well as an opportunity for drug companies to stand by their claims of corporate social responsibility."
Prevention Institute congratulates Alameda County on this groundbreaking legislation that will help save thousands of lives.
For more by Larry Cohen, click here.
For more health news, click here.