Target 11.7 of the SDG on cities aims to "provide universal access to safe, inclusive and accessible, green and public spaces, particularly for women and children, older persons and persons with disabilities." Public spaces are critical in cities because they are the places where exchanges happen and society mixes. However, many cities around the world lack adequate and safe public space, restricting the opportunities of many, including women. Learn from four cities around the globe that have tried to provide safer cities for all.
In Sao Paulo, where women are the victims of more than 70% of sexual assaults that get registered through Brazil's public health system, Feminicity launched a program to make streets and public spaces safer for women. Felipe Villela says the project asks women to paste their stories around the city. Messages like, "I hear a lot of things from men, threatening to beat me up. How can a women go through such things?" were all around the streets on International Women's Day, March 8. Simultaneously, other women gathered in Rio de Janeiro and Brasilia to do the same thing. The event highlighted the solidarity of women in reclaiming spaces that have increasingly become threats to their lives. Feminicity's program left behind pictures and brief testimonies, reminding passersby about the daily troubles women in these cities face all across Brazil, particularly in regards to their daily movements.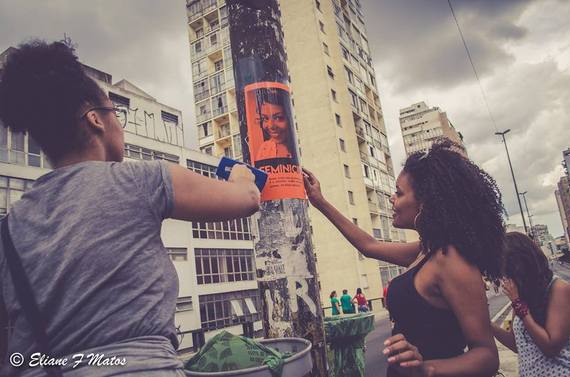 In Delhi, parents also insist that their daughters return home before sunset. Fear of sexual assault is as real as in Brazil. Safetipin has been working to combat that. The organization uses a map-based mobile phone app that crowd sources data from users and trained auditors to enable cities to become safer. Input from users about what they see or feel are quantified through specific indicators, like lighting or visibility, into safety audits and safety scores for hundred of 'pins' or locations across the city. In addition to providing safety information, Safetipin gathers big data that will inform urban stakeholders like the police, urban planning departments, and policymakers in their endeavors to improve safety conditions. Mukta Naik takes the example of the Municipal Corporation of Delhi and the Public Works Department which are successfully leveraging this data to improve lighting in different parts of the city.
In Indonesia, Widya Anggraini presents two programs launched by the city of Surabaya: Women Friendly City and Women Economic Heroes, as part of a city-wide gender mainstreaming effort to overcome gender-related problems. To improve the availability of women-friendly infrastructure, the Indonesian government started to provide public facilities that enable women to do their activities based on their gender differences and needs. For instance, many of government offices are now equipped with lactation rooms as well as in some public spaces. The government also requested shopping center management to provide lactation rooms at malls. Attention to women is also reflected through the budget devoted to increasing women's welfare. On the one hand, the government supports women through appropriate and thoughtful infrastructure to ensure women are able to fully participate in public spaces, and, on the other hand, the government is partnering with the economic sector to increase household income and foster women's economic self-confidence.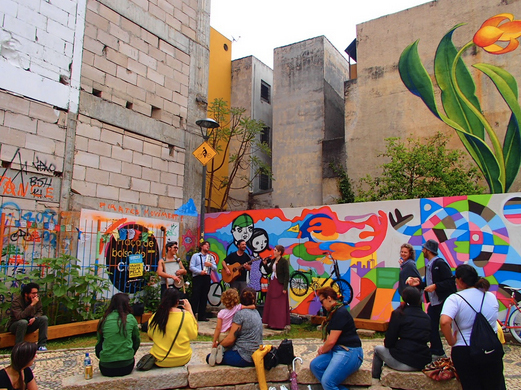 In Curitiba, Andréa Azambuja takes the example of a group of citizens, Praça de Bolso dos Ciclistas, which turned a degraded area into a living area of cultural effervescence. It all started when Bicicletaria Cultural, a support center for cyclists, settled in the area and a group of bicycle activists began to take interested in sustainability and the social impact economy. Noticing the potential of the abandoned corner in front of Bicicletaria Cultural's headquarters as a possible living space, the group provided a construction project and sought the support of the City Hall with the help of CicloIguaçu, an interface association with the government. With the endorsement of the state government, which agreed to donate the material that it had in storage and lend machinery and technical support from the municipal administration, the initial team began to schedule group operations on weekends and, within five months, with the support of over 200 volunteers, celebrated the completion of the project.
These articles presented initiatives from around the world to provide safer cities to all. Check out more of the discussion on innovations for greater equitability on URB.im and contribute to the debate.
Photo credits: Eliane Matos - Feminicity and Juju pelo Mundo
Calling all HuffPost superfans!
Sign up for membership to become a founding member and help shape HuffPost's next chapter