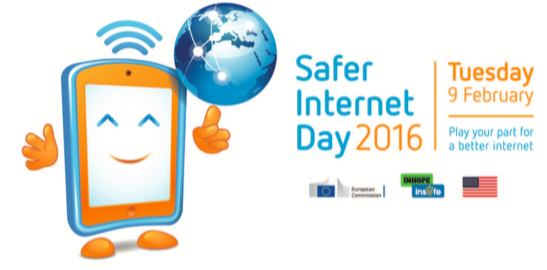 Tuesday is Safer Internet Day, a celebration of ways to make the Internet a better place, which is celebrated in more than 100 countries on the second Tuesday of February. The U.S. event will take place at Universal Studios Hollywood and webcast , starting at 10 AM Pacific time (1 PT ET) so that everyone can take part.
More than 300 students from Southern California schools will be in attendance along with remote participation from schools across the U.S.
The event will feature student leaders, Instagram star and student filmmaker Leo Sheng and a guest appearance by WWE wrestler and reality star Mike "The Miz" Mizanin. WWE wrestlers, in partnership with DoSomething.org, Special Olympics, The Gay & Lesbian Alliance Against Defamation (GLAAD), StopBullying.org, National PTA and other organizations actively promote diversity and kindness in the real world -- where it matters.
Zoë Quinn, founder of Crash Override Network, will talk about her experiences as "patient zero" of Gamergate and her work to combat online harassment. Tshaka Armstrong, Co-Founder and CEO of Digital Shepherds will talk about how how young people can make a difference in building a kinder and better Internet for all.
There is also a a student panel titled "Rejecting Hate, Building Resilience & Growing the Good Online." Moderated by student filmmaker, Instagram personality and transgender activist Leo Sheng, it will emphasize how young people can become activists and do their part towards building a better, kinder and more gentle Internet. Here's the full agenda.
Students won't just be listening. They'll be breaking up into small groups to answer critical questions to help solve some of the perplexing issues that technology companies, nonprofits and governments grapple with every day and their solutions will be shared publicly and with the professionals responsible for trying to solve these problems.
Note that the day's first name is "safer," not "safe." Everyone involved in Internet safety programs seeks to make the Internet, mobile devices and other connected technology as safe as possible, but no technology as powerful as the Internet will ever be 100 percent safe. It's a matter of knowing how to reduce and manage risk and conduct yourself in a way that is as protective as possible.
Supporters and national partners for Safer Internet Day USA include Comcast NBCUniversal, Facebook, Google, Ask.fm, LifeLock, LinkedIn, Snapchat, Trend Micro, and Twitter along with Committee for Children, Common Sense Media, the Family Online Safety Institute, #iCANHELP, the iKeepSafe Coalition, the Internet Education Foundation, the National Center for Missing & Exploited Children, the National Cyber Security Alliance, the National PTA and Stop Think Connect.
Disclosure: Larry Magid is CEO of ConnectSafely.org, the U.S host of Safer Internet Day
REAL LIFE. REAL NEWS. REAL VOICES.
Help us tell more of the stories that matter from voices that too often remain unheard.