Members of a campaign called Safety Beyond Policing, at City Hall on Thursday denounced City Council's plan to put $97 million towards increasing the NYPD headcount by 1000 officers. The NYPD currently has approximately 34,500 uniformed personnel. Los Angeles, by comparison, has roughly 9,900.
The protesters called the Council's plan dangerous, stating that quotas ensure more arrests, and demanded that the money be spent instead to support community improvements such as jobs, healthcare, transportation access and public housing.
"Our communities know what 'public safety' means and it's not more police. Communities of color are redefining safety -- safety for us means investment in our basic needs and less police. We don't feel safer with more police implementing broken windows policing," said Monica Novoa of Families for Freedom, an organization that is supporting the Safety Beyond Policing campaign.
The police do nothing to address the socioeconomic conditions that cause crime, the group said.
Dante Barry, executive Director of Million Hoodies Movement for Justice said: "There is a national dialogue underway about demilitarizing the police. City officials must not play into the agenda of increasing an already large militarized NYPD force ahead of the community's needs."
The NYPD is by far the largest police force in America. It also has one of the highest police-to-citizen ratios in the nation. According to one study by the Police Reform Organizing Project, the NYPD already spends over $1 million a day for low-level arrests. Overall the NYPD budget is close to $5 billion.
Opal Tometi, executive director of BAJI and co-founder of Black Lives Matter says, "We know that Speaker Viverito and city council are talking about 'Community Policing.' The term is nothing more than a euphemism for more surveillance and racially unjust policing practices. We don't need more police to carry out broken windows policing keeping Black and Brown New Yorkers, including immigrants, in terror of law enforcement due to fear that any interaction with local police will lead to summonses, unaffordable fines, jail, immigration detention, or escalated violence."
Communities of color are being systematically over-policed while also being displaced by rising rent and gentrification, according to Coalition to End Broken Windows organizer Josmar Trujillo "We need to fundamentally reinvest in our high-poverty neighborhoods in a way that strengthens community building, not vague notions of 'community policing'. Our campaign members believe our city money is better spent on things like jobs for young people, public transportation, mental health services and resident-empowering investment into NYCHA, among other glaring needs -- not more cops."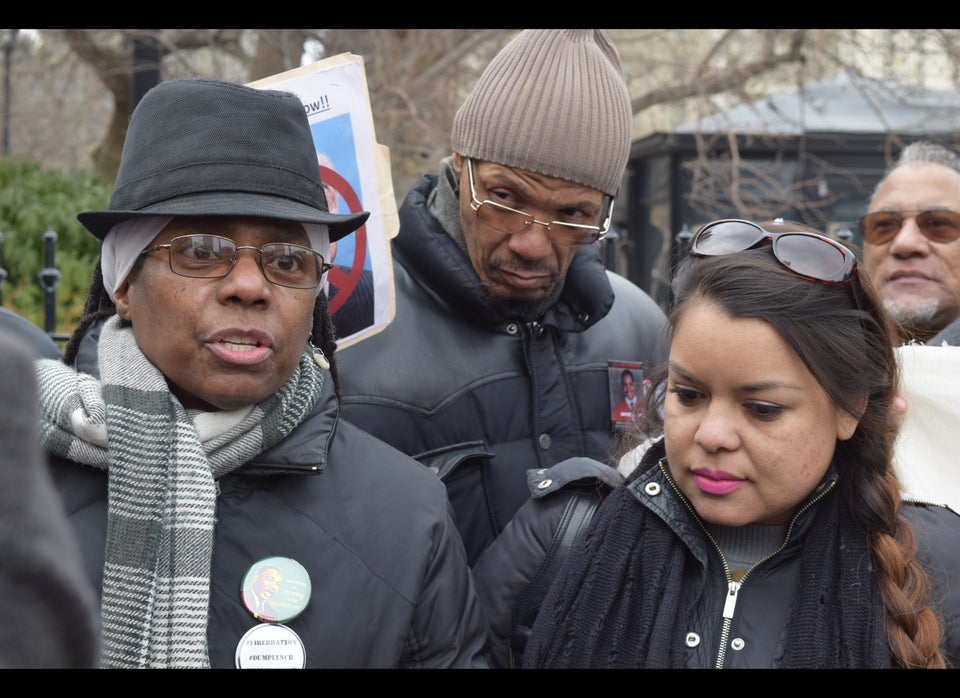 Safety Beyond Policing is a New Campaign Demanding That NYC Abandon a $92 Million Proposal for 1000 New Police Officers and Invest the Money in Community Resources Instead
Related
Popular in the Community