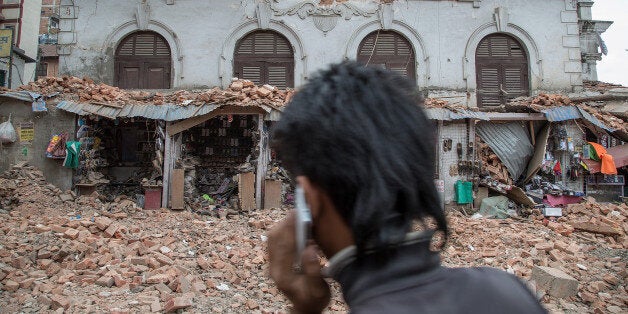 "Safety Check" is a tool launched in October for the purpose of allowing users to easily alert their Facebook friends that they are OK in the case of natural disasters. If you have the app and are in an area affected by a natural disaster, you'll get an alert asking you if you are safe. The app determines your location based on where you are using the Internet, the city listed in your profile or the last location where you were tagged.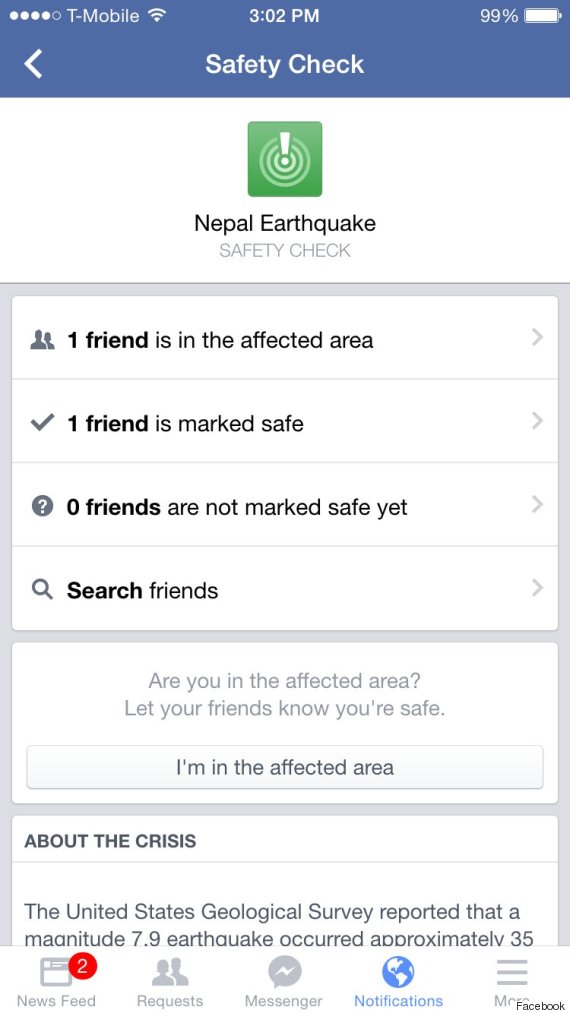 Facebook users with the app can also check to see how many friends are in an affected area and how many of those friends have checked in as safe.
The app does have some limitations -- a person must have a Facebook account, the app downloaded and access to the Internet to "check in." However, Facebook does allow users to check in on behalf of friends who also have the app.
Neighboring countries were hit with deadly tremors, with 34 dead in India, six in Tibet, two in Bangladesh and two on the Nepal-China border.
Contact The Author