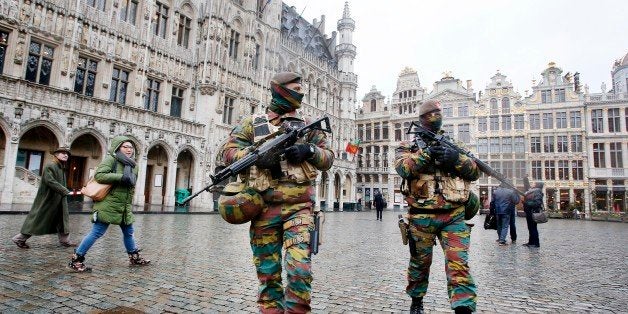 For parents with students hoping to study or travel abroad next year, the recent horrific terrorist attack in Paris is a nightmare scenario. With three daughters myself, I understand the impulse to keep the kids in the house for, I don't know, the next decade or so. However, isolationism is not an option for me: my oldest is taking her first international school trip to Peru this spring and my company will once again operate language immersion academies at three international sites (Beijing, Quebec, Granada) this summer.
While Donald Trump's xenophobia may dominate our current politics, it is important that we don't start closing critical global learning pathways to U.S. students because of concerns over safety. More than 300,000 college students study abroad for credit each year. Tens of thousands of secondary school students do the same. And more students are opting for a gap year before enrolling in college to gain independence, maturity and real-world experiences before taking that next big life step.
Making connections with other people and cultures is not only critical for students but our society and economy as well. Even though the chances of an emergency situation are very low, parents can further reduce that risk by selecting providers with strong track records of student safety.
Middlebury College, which runs arguably the top study abroad programs in the nation, had to address the safety issue head on during the Paris attacks with 50 students in the French capital this fall. The program's director, Jeff Cason, recently outlined the steps they took in crisis response, which resulted in all students being safe and accounted for within hours.
But college students are adults (at least according to the law) and should have more experience and coping skills. Young teenagers who are away from their parents for the first time can have a more difficult time adjusting to the freedom and responsibilities of studying abroad. Programs need to provide younger students with horizon-broadening experiences that encourage independence while also protecting student health and safety.
With that said here are some questions any parent should ask a study abroad provider before sending their children on an international educational adventure:
What does the daily schedule look like? The schedule should have a good balance of structured activity with a limited amount of free time for students to explore their surroundings. Too much free time breeds boredom and with that often comes trouble. If the daily schedule seems too open-ended or vague, your student also probably won't be challenged intellectually.
What about sex, drugs and cigarettes? Despite being in a place with more Bohemian views on underage smoking, drinking and other vices, providers should have a strict no-tolerance policy on any activity that is taboo for minors in the U.S. For adult travelers, tasting French wines or Russian vodkas is a fun way to feel like a local, but there are many more age-appropriate (and safe) ways for teenagers to immerse themselves in the local culture.
What medical support does the program provide students? This seems obvious, but parents shouldn't assume that students will have access to similar health care services abroad that they do at home, particularly emergency services. Many programs provide 24-hour access to care, including on-site nurses who can help with prescription drug management, as well as mental health counseling, which can be critical for students living in an unfamiliar land.
Where will the students live? While the college model places students in apartments or with host families, that isn't always the ideal living arrangements for younger teens. One safer alternative for teens is a controlled environment, like a school campus, where they can be supported and monitored by trained adults.
How long has your staff worked together? Turnover in seasonal programs happens, but it's a bad sign if a provider is rolling out totally new staffs every year. If there are too many new faces, students may be at risk as staffers are forced to learn on the job. Parents should also make sure that providers have done all the appropriate background checks on prospective staffers.
How long has the provider been working in the host country? When we decided to open a new international academy in Beijing, we realized that we couldn't follow a similar model to our domestic sites where we manage all of the operations. In Beijing, we partnered with CET Academic Programs, a provider that has been working in China for decades. While the Academy still provides the teachers, core staff and educational content, CET handles all of the logistics in country. Their understanding of local politics, regulations and local customs allows our teachers to focus on helping students learn to speak Chinese.

How well are you insured? In the remote chance there is a serious event like a natural disaster that knocks out communications and impedes travel, programs need to have a plan to ensure that students are safe - and to get them out if needed. Most parents don't know that this responsibility typically falls to a disaster insurance provider, which has teams of former military and diplomats who can extract students from almost any situation. This is the not-messing-around crew, which you would want if the proverbial "it" ever hits the fan.
We live in an uncertain world, but asking these questions can help ensure that you select a responsible provider to deliver your student's global adventure. As a mother I know that nothing is ever "worry free" when it comes to our children, but the right travel study abroad experience will maximize your peace of mind - and your student's academic and personal growth.