But before you start dusting off your kayaks and paddleboards, it's time to refresh your knowledge on ocean safety. Below, a crash course on nine water safety tips for all of your summer adventures.
1. Know how to swim.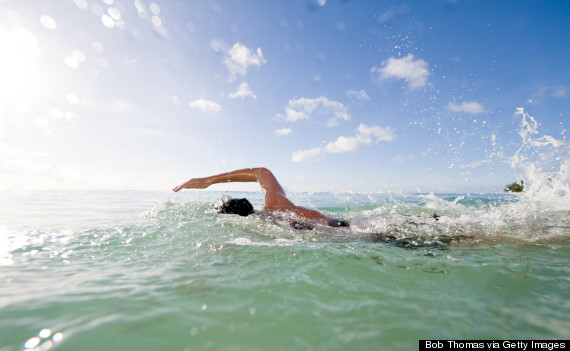 It may seem obvious, but did you know that every day, about 10 people die from drowning? That's why it's worth repeating: If you're going into the water, know how to swim. A kayak or canoe can easily flip over and you don't want to feel like a fish out of water while you're deep in it. Take swimming lessons -- many organizations such as the American Red Cross and the YMCA offer classes for all ages.
2. Even if you're a good swimmer, wear a life jacket when you're out at sea. The American Canoe Association estimates that almost 70 percent of drownings that involve canoes, kayaks and rafts could have been avoided if a personal floatation device (PFD) was worn. We know, they aren't all that sexy, but staying alive is. And if surfers rock them while charging massive waves in rough waters, than PFDs must have some cool factor to them, right?
3. Speaking of rough waters, check weather and sea conditions before heading out.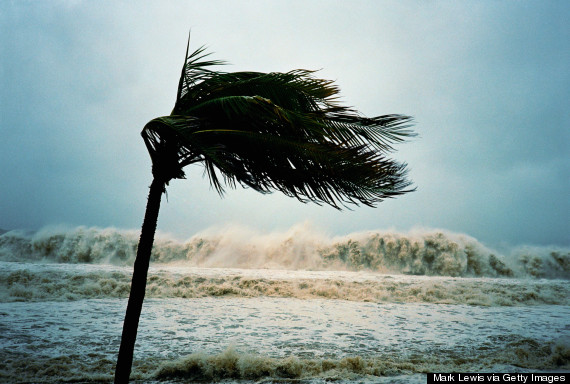 Even on the most beautiful of days, the ocean can be unforgiving and conditions can change very quickly. Paddlers should pay attention to wind and fog near the shorelines; surfers and scuba divers should be on the lookout for dangerous rip currents that can form in any large area of open water. If you get caught in one, don't panic. Follow these tips from the American Red Cross.
4. Protect your skin.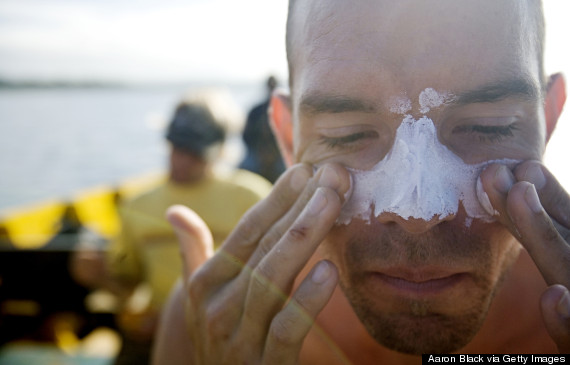 We know, we know -- you want to look fierce in your summer swimsuits, but putting yourself at risk for skin cancer is far from fabulous. Wear plenty of sunscreen or sun-protective clothing when you're under the sun so you don't get burned. If you're out in colder waters, consider wearing a wetsuit when surfing or diving. Despite those warm summer breezes, cold water temperatures can put you at risk for hypothermia -- even in waters as warm as 75 or 80 degrees F.
5. Never go out alone.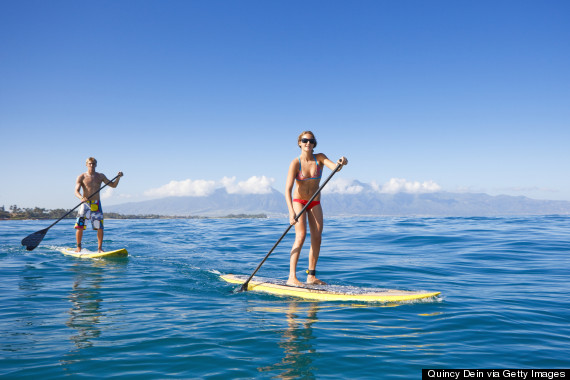 Tempting as it be may to go out for a solo paddle at sunrise, it's best to have a partner. For day trips and longer multi-day trips, you should even file a float plan with someone you trust. Set up check-ins and the time or date you expect to return. If you miss a check-in, someone will follow up with your contacts and know how to proceed. If you just. can't. resist. a solitary surf, at the very least, tell someone where you'll be.
6. Know the rules of the road.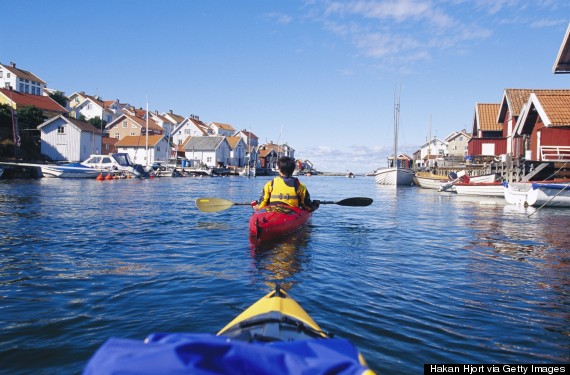 It's easy to fall into a meditative trance when you're exploring the vast blue sea, but, for life's sake: be aware of your surroundings. If you're paddling on a board or small vessel, you're going to be traveling a lot slower than motorized boats and they might not see you. Wear bright-colored clothing, carry a whistle and put some reflective tape on your paddles or craft. Know your rights of passage -- just because you're in a hand-powered vessel doesn't mean they don't apply. They're especially important when you're traveling in and out of a busy channel or harbor.
7. Label your gear with contact info.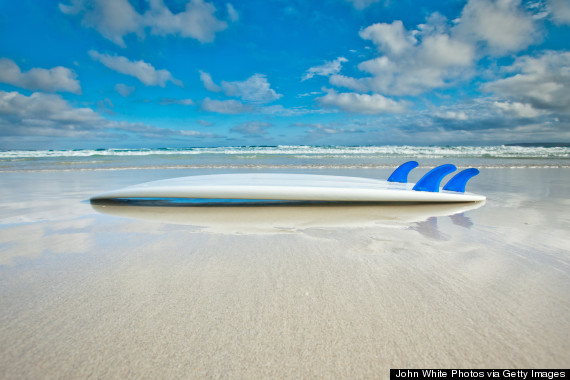 Accidents can happen and getting lost at sea is a very real possibility. Labeling your gear with your name and two contact numbers could help the U.S. Coast Guard identify your equipment in the case of an emergency. At the very least, it will give the Coast Guard a chance to make sure you're OK and save them from launching an unnecessary and pricey search-and-rescue mission.
The U.S. Coast Guard offers a nationwide program called Paddle Smart, first launched in Boston in 2008, to encourage people to label their equipment. You can get a free, reflective waterproof sticker for your gear at local boating supply stores, canoe clubs and harbor masters.
8. Have a way to call for help.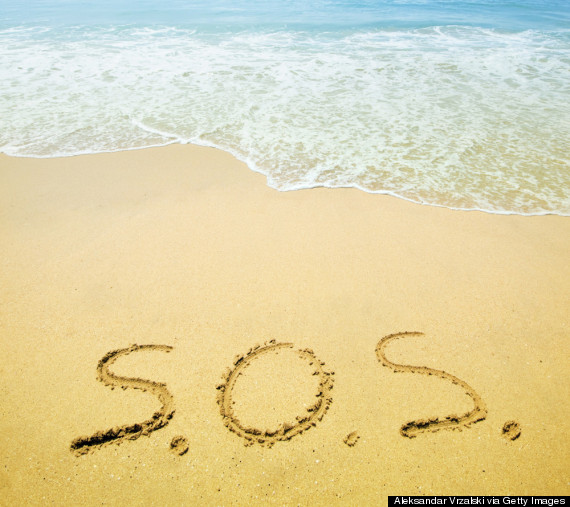 We get it, no one surfs with a cell phone. But if you're paddling, canoeing or scuba diving, bring a dry bag with a few communication essentials. Make sure your cell phone is charged and in a waterproof case, or take a two-way radio with you. For serious adventurers, consider purchasing a personal location beacon (PLB), outfitted with a floatation sleeve.
9. Be respectful of ALL sea life.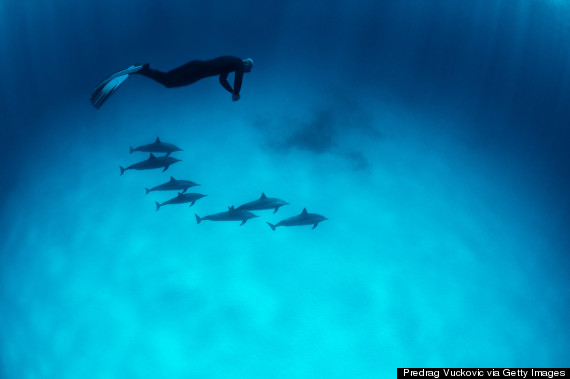 It's not your home, it's theirs -- and you're just visiting. Sure, it can be thrilling to see a pod of whales or dolphins up close, but you need to keep your distance. Hawaii, for example, has specific regulations for interacting with marine life: you need to stay at least 100 yards away from humpback whales and it is illegal to touch the sea turtles. And if you're not a professional, you should keep your hands off the coral reef, fish and sharks. (In case you were wondering, here's what NOT to do around those toothy predators.)
Related
Before You Go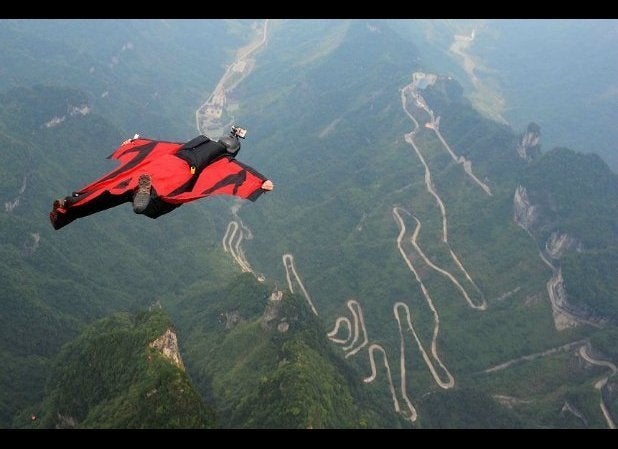 The World's Most Extreme Sports Competitions