There is not yet a specific timeline for when this plan goes into effect, but it will happen "in a period of years," Safeway spokesperson Brian Dowling explained in an email to HuffPost Food. Although several fast food chains have given a timeline to their decision to eliminate gestation crates, Dowling says the the process will take some time. "A number of large vendors have been very public about their intentions to move in this direction and we are encouraged by that," he says.
The decision reflects a growing shift among major food companies.
"Safeway's decision to move away from gestation crates is welcome and encouraging news," said Wayne Pacelle, president and CEO of the Humane Society, in a press release. "Given the scope and quantity of pork products sold by Safeway, this announcement is an important step in addressing animal welfare in the company's supply chain."
Nathan Runkle, the executive director of the animal rights group Mercy For Animals is "cautiously optimistic" about Safeway's announcement. "We hope this announcement is more than PR hogwash and that Safeway acts quickly to remove these cruel confinement systems from its supply chain to spare millions of animals horrific misery and suffering," he says in a statement emailed to The Huffington Post. Runkle ends his statement on an encouraging note, though. "Prominent grocery chains like Walmart, Kroger and Costco should quickly follow Safeway's lead in taking a stance against inherently cruel gestation crates."
Safeway's decision comes after a slew of other food companies have announced similar plans. Two weeks ago, Burger King announced pledged to be the first major U.S. fast food chain to use both cage-free pork and eggs by 2017. Check out the slideshow below to learn which other Big Food players have announced plans to go gestation crate-free.
Related
Before You Go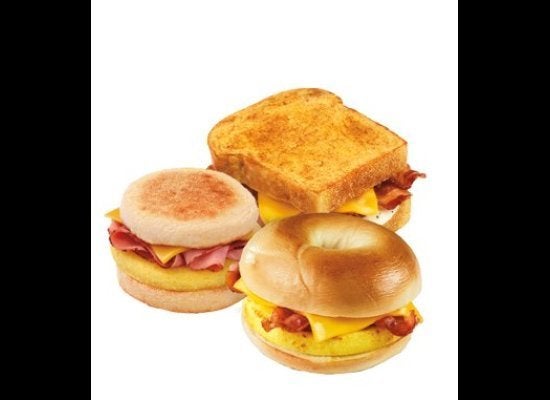 Companies Pledging To Go Gestation-Crate Free