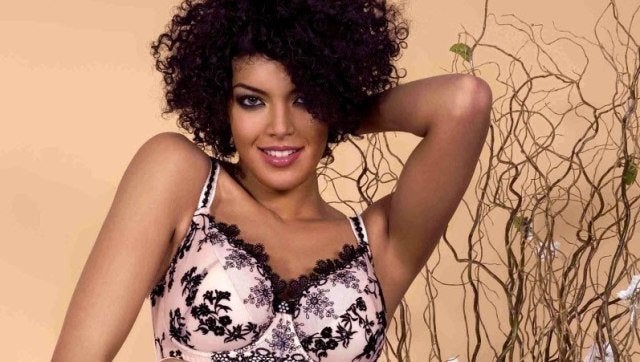 After years of silence on the matter, the fashion industry finally seems poised to embrace fuller, less svelte figures. Plus-size models like Robyn Lawley and Crystal Renn are already making waves, posing for major design houses and top-tier fashion glossies. Now, there's a new girl in town who's looking to break down barriers.
Saffi Karina has founded Curve Project London, the UK's first plus-size model workshop that will arm young ladies with the tools necessary to make it in the fashion industry at any size. Karina, a former straight-size model, was dropped from her agency six years ago after her body changed and her hips grew.
"As you grow older, you become more womanly and I actually didn't want to change that, so I started looking for what else was out there," she told the Evening Standard. "I began working as a plus-size model and it is a very positive and happy industry. I still got to do what I loved and travel the world."
To prepare beginners for the style world, Karina's monthly class will include in-depth mentoring, hair and makeup sessions, experience working with stylists, photo shoots, runway lessons and casting tips. Karina makes quite the instructor -- she's been able to smoothly transition her career while embracing, rather than fighting, her figure, landing campaigns for Debenhams, Speedo, and Bravissimo. Fortunately, she thinks other young women can do the same.
"There is a real thirst for 'normal' sized women, especially for commercial brands," the 27-year-old said. "I want to strive to endorse a positive body image and act as a role model to young women who previously thought 'thin' was the only way to get a foot over the fashion threshold."
So what do you think of Saffi Karina's latest attempt to help girls of all sizes enter the modeling industry? Do you hope to see more "normal" size women in the pages of magazines?
See more plus-size models!