Safyre Terry, an 8-year-old whose family was killed in an arson fire, moved readers everywhere earlier this month with her simple holiday wish for enough Christmas cards to fill up a card holder.
People across the Internet made it their mission to make her wish come true.
Safyre, who lives in Rotterdam, New York, has since received over 300,000 Christmas cards from thoughtful individuals from all over the world, ABC News reported.
The child's guardian, her paternal aunt Liz Dodler, said that the support Safyre's received, which all started from a viral Facebook post, is shocking.
"I haven't found a word in my vocabulary to describe what has happened," Dodler told the Associated Press last week.
With so much mail to sort through, volunteers, including bikers, family friends, Girl Scouts and correction officers, have helped Safyre open up her season's greetings, according to a Facebook post. Schenectady Post Master John Reilly told ABC News that on Monday, the 8-year-old received so many cards and packages, that it took two 2-ton mail trucks and a rented cargo truck to get all the mail to the child.
The 8-year-old has received a myriad of presents along with the cards, including stuffed kittens, handmade jewelry, personalized Christmas tree ornaments, according to the Associated Press. One boy named Adrian from Hong Kong even sent Safyre his favorite teddy bear with the sweet message, "let's be friends." According to a Facebook post, the girl will be sending the bear back "with a friend" to keep the stuffed animal company.
Though there's been a lot of excitement surrounding Safyre and her Christmas cards, the child has even more to look forward to.
On Monday, nonprofit Baking Memories 4 Kids surprised the girl at her home and announced that the 8-year-old, along with Dodler, her husband and children, would be going on a week-long trip to Disney World in February. Dodler, who has known about the trip for months, told Today.com that she's happy her family will get to relax after all they've been through.
"To know that, for one week, I will get to forget about all the pain and take a vacation with my family -- it's wonderful," she said.
To send Safyre a card, mail your letter to the following address:
Safyre
P.O. Box 6126
Schenectady NY 12306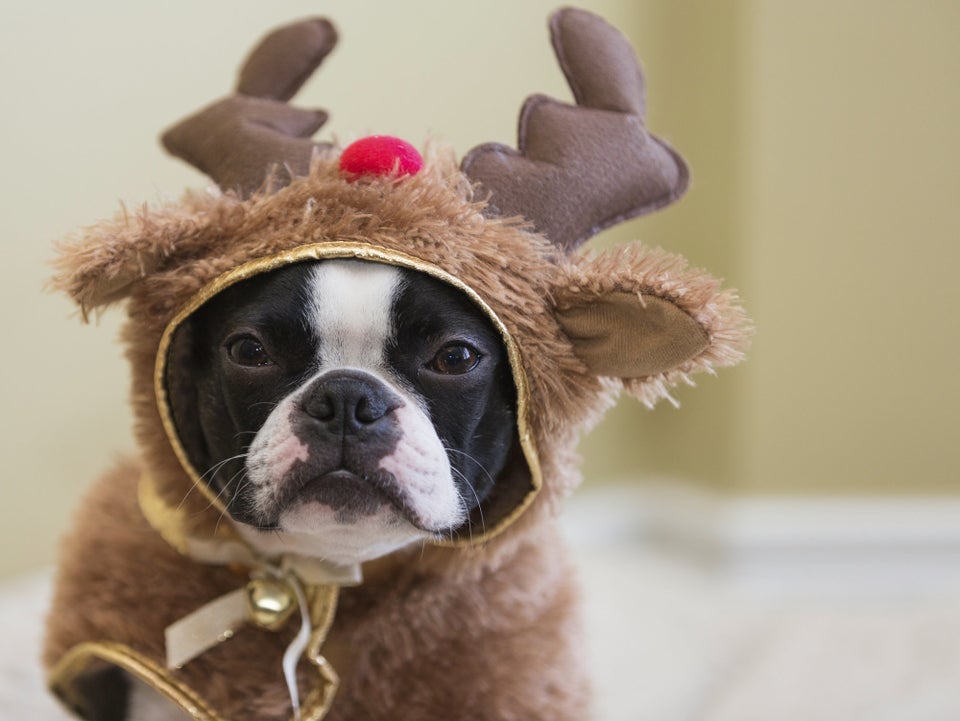 Thoughts Every Puppy Has At Christmastime