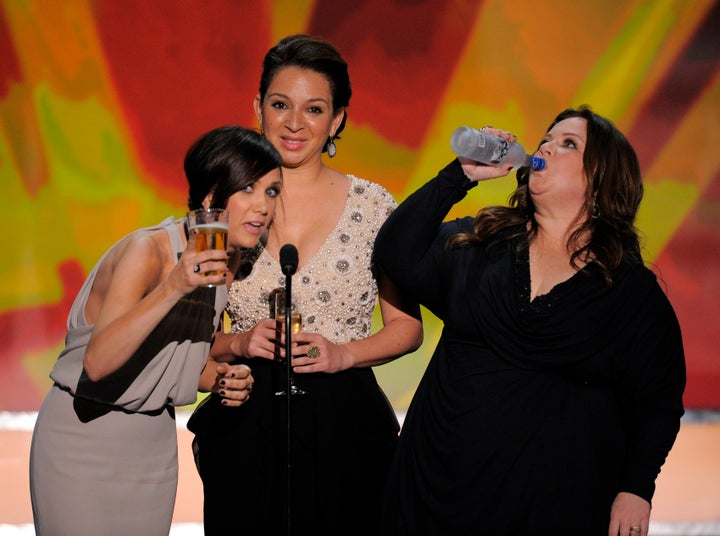 They may not have taken home any SAG Awards, but the "Bridesmaids" cast brought the house down when they took the stage to present their film ... and a Martin Scorsese drinking game.
"You have to take a drink every time -- and I mean every time -- you hear the word Scorsese," Maya Rudolph instructed the audience. Even at awards shows featuring actors honoring actors, the Oscar-winning director's name sure seems to come up a lot.
Rudolph and Kristen Wiig when on to debate the proper pronunciation, leaving Oscar nominee Melissa McCarthy alone in chugging her drink.
The joke didn't end when the "Bridesmaids" cast left the stage. While being honored for his work in "Boardwalk Empire," Steve Buscemi thanked his executive producer, Scorsese, and without missing a beat, presenter Tina Fey chugged Buscemi's wine.
Popular in the Community