According to some instantaneous analysis from Variety, Wednesday morning's Screen Actors Guild Award nominations were a boon for "August: Osage County" and "Lee Daniels' The Butler," two of the five nominees for Outstanding Performance by a Cast in a Motion Picture, the SAG equivalent of Best Picture.
"Last year, four of the five ensemble nominees earned best-pic nominations," wrote Variety's Tim Gray. "And as for wins, the ensemble prize predicted the eventual Oscar winner in five of the past eight years."
Which is to say that the SAG Awards are important, but not that important. For instance, the 2013 SAG Awards matched up with the Academy Awards on 14 of 20 nominations, but missed key contenders such as Christoph Waltz, who won Best Supporting Actor at the Oscars for his role in "Django Unchained." (Those hoping for Jonah Hill to become an Oscar winner for "The Wolf of Wall Street" -- which, like "Django" before it, is a late entry into the awards race -- should keep the faith.)
That noted, however, the SAG Awards did provide more interesting grist for the Oscar-speculation mill. Ahead, five observations about the 2014 Screen Actors Guild Award nominations, most of which will be moot by the time the Hollywood Foreign Press Association announces the Golden Globe nominees on Thursday.
1. Best Actor Really Is A Grand Mess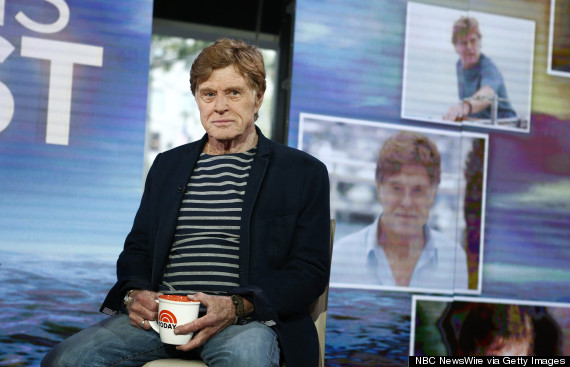 It's hard to argue with the SAG selections for Outstanding Performance By A Male Actor In A Leading Role: Bruce Dern ("Nebraska"), Chiwetel Ejiofor ("12 Years A Slave"), Tom Hanks ("Captain Phillips"), Matthew McConaughey ("Dallas Buyers Club") and Forest Whitaker ("Lee Daniels' The Butler") are all excellent in their various films. Yet by honoring those five men, the SAG Awards left actors Michael B. Jordan, Leonardo DiCaprio, Oscar Isaac and, most surprising, Robert Redford out in the cold. Redford, who stars in "All Is Lost," was expected by many prognosticators to win Best Actor at the 86th annual Academy Awards. (Out of 26 experts at GoldDerby.com, 12 picked Redford to triumph in the category.) Now, history is against the 77-year-old icon in a big way: In the last 19 years, no Best Actor Oscar winner failed to secure a corresponding nomination from SAG in the lead-actor category.
2. Everything We Are Is Because Of That Harvey Welcome back to the Oscar race, Harvey Weinstein! (Not like he ever left.) With nominations for lead actor, supporting actress and outstanding ensemble, "Lee Daniels' The Butler," one of the year's first big Oscar films, is back in the spotlight following weeks of diminished interest from awards observers. In a year with a handful of awards favorites, could Harvey Weinstein get Oscar voters to circle around Daniels' open-hearted, based-on-historical-events epic? It wouldn't be the first time. (Weinstein also got a big bump from the SAG Awards for his "August: Osage County," nabbing three nominations, including Outstanding Performance by a Cast In a Motion Picture. Eat the fish, etc.)
3. Have Fear Of The Underdog, Part One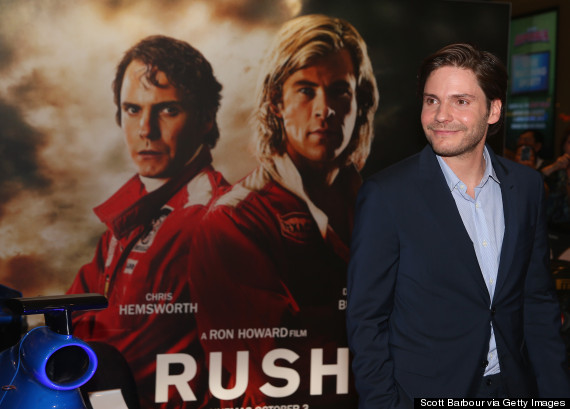 SAG nominees Michael Fassbender (for "12 Years A Slave") and Jared Leto (for "Dallas Buyers Club") were already presumed favorites for Oscar glory, but what about the other 60 percent of the Best Supporting Actor category? Well, the SAG Awards opened things up wide on Wednesday, providing three underdog performances -- Barkhad Abdi in "Captain Phillips," Daniel Bruhl in "Rush" and James Gandolfini in "Enough Said" -- with huge bursts of publicity. The trio of surprise nods came at the expense of Tom Hanks (for "Saving Mr. Banks"), Will Forte (for "Nebraska") and the aforementioned Hill, among others, but would anyone really complain if Abdi, Bruhl and the late, great Gandolfini are later honored by the Academy?
4. "Saving Mr. Banks" May Need Some Saving While Emma Thompson's Oscar hopes continue to soar -- she was nominated in the Outstanding Performance by a Female Actor in a Leading Role category -- the film she stars in took a spoonful of medicine by the SAG Awards on Wednesday. "Saving Mr. Banks" was snubbed in the best ensemble category, while Hanks, who plays Walt Disney in the film, was ignored in the supporting category. Often times, Best Picture winners require some recognition from the Screen Actors Guild in the cast category -- SAG makes up the largest contingent of Oscar voters, after all -- but that doesn't mean "Saving Mr. Banks" is completely sunk: "Braveheart" won Best Picture without an ensemble nomination. That's good news, too, for "Gravity" and "The Wolf Of Wall Street," two films that also missed the cut with SAG (not that "Gravity" was ever going to score an ensemble nod with its small cast of characters).
5. Have Fear Of The Underdog, Part Two Slant Magazine compared "Dallas Buyers Club" to "The Help" in a negative connotation, but the film's nomination for Outstanding Performance by a Cast in a Motion Picture puts the Matthew McConaughey film next to that 2011 civil rights drama in a better context: both movies were nominated for SAG Awards' highest feature honor. "The Help," in fact, won the award, and also scored a Best Picture nomination. "Dallas Buyers Club," which only had support from three of 26 experts on GoldDerby.com before the SAG nominees were announced, may very well follow that path to Oscar night.
REAL LIFE. REAL NEWS. REAL VOICES.
Help us tell more of the stories that matter from voices that too often remain unheard.
BEFORE YOU GO
PHOTO GALLERY
Celebrity News & Photos