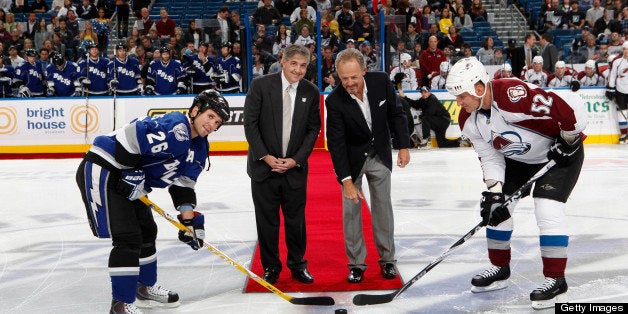 Jeffrey Vinik's career as an investment guru has had more twists and turns than San Francisco's famed Lombard Street.
You may have heard of Vinik. According to a recent article in Forbes, he is a Harvard MBA who had a stellar record running Fidelity's Magellan fund when he was only 33 years old. He beat the S&P 500 Index for almost eight years and was universally acclaimed as an investment "guru." In 1996, his luck (and it was "luck" and not "expertise") changed. He jettisoned tech stocks and placed a big bet on bonds. Tech stocks boomed. Bonds tanked. Vinik resigned from running the Magellan fund.
Like Phoenix rising from the ashes, Vinik was undeterred. He formed a hedge fund (what else?): Vinik Asset Management. He had another streak of great returns. According to a CNN Money article from February 2000, Vinik's fund returned (before fees) 95 percent in 1997, 59 percent in 1998 and 38 percent in the first nine months of 1999. Vinik earned enormous fees. He purchased the ultimate big boy toy, a professional hockey team, the Tampa Bay Lightning. He also is a minority investor in the Boston Red Sox. Clearly, Vinik was back on his game. Or was he?
His current hedge fund manages around $6 billion. About 10 months ago, he restructured his firm. He relocated from Boston to Tampa (where his sports franchise is located). According to Bloomberg, he shifted his focus from "stock picking" to "analysis of macroeconomic trends and risk management." Sounds impressive.
He bet big on gold mining stocks and sold off major positions in stocks. Stocks soared. Gold tanked. Vinik's fund is down 4.8 percent since July. In his letter to his investors, Vinik announced that he was closing his fund and returning funds to his investors. He noted that he was proud of his track record of 17 percent annual returns since 1996, but felt it was "time for us to take a break."
Think about this for a moment. One of the greatest investors in the world couldn't figure out that gold was going down and stocks were going up. How much confidence do you have in your broker's recommendations?
Vinik's "break" won't be filled with hardship. He will be focusing on his hockey team, his charitable foundation and his family.
His investors will no doubt seek another guru with a stellar track record. They will pay outrageous fees in the hope of getting outsized returns. These fees will provide an incentive for the hedge fund manager to take big risks. If he bets right, the payoff will be huge for him. The returns will be fleeting for his investors.
The cycle of chasing returns, relying on the purported expertise of the next financial "guru," repeats itself endlessly. The most likely consequence will be the continued shift of wealth from those who earn it to those who manage it.
Fred Schwed got it right in his classic book, aptly titled: Where are the Customer's Yachts? If it was written today, he might replace "yachts" with "professional sports franchises."
Dan Solin is the director of investor advocacy for The BAM ALLIANCE and a wealth adviser with Buckingham Asset Management. He is a New York Times best-selling author of the Smartest series of books.

The views of the author are his alone and may not represent the views of his affiliated firms. Any data, information and content on this blog is for information purposes only and should not be construed as an offer of advisory services.
Calling all HuffPost superfans!
Sign up for membership to become a founding member and help shape HuffPost's next chapter