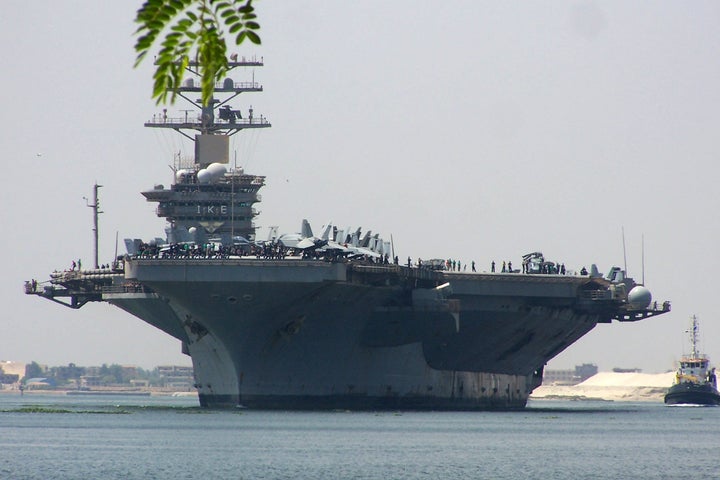 A U.S. aircraft carrier welcomed a new crew member on Sunday: a 7-pound baby girl.
A sailor unexpectedly gave birth aboard the USS Dwight D. Eisenhower in the Persian Gulf after experiencing abdominal pain Commander Bill Urban, a Navy spokesman, said in a statement.
"The Sailor, assigned to Carrier Airwing Three, complained of abdominal pain and was admitted to the ship's medical department, where she later gave birth to a baby girl," Urban said in the statement.
He added that both the mom and baby are "healthy and are doing well" and have been transported by helicopter to a hospital in Bahrain where they will receive additional care.
ABC News reported that the sailor said she did not know that she was pregnant. Lt. Ian McConnaughey, also a Navy spokesman, confirmed to The Huffington Post that the sailor did not report being pregnant and that her chain of command was also unaware.
Expectant mothers are required to self-report pregnancies within two weeks of their confirmation from a medical care provider, the Virginia Pilot reported citing Navy Personnel Command.
The new mom has not been identified.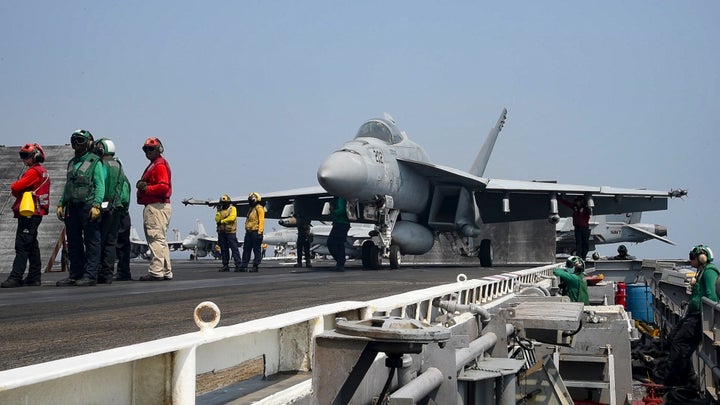 "The family practitioner aboard [the carrier], who delivered the baby, is certified in child birth and has experience delivering babies," he told the network. "A number of personnel assigned to [the] medical department have received training to deliver and care for a newborn."
Urban said the aircraft carrier is in the Gulf to support Operation Inherent Resolve, which is working to defeat the so-called Islamic State.