To the excitement of fans across the globe, the long-awaited (and briefly-delayed) "Sailor Moon Crystal" finally has a final air date as well as a brand new trailer. A reboot of the beloved 1992 Japanese animated TV show, "Sailor Moon Crystal" is set to air in Japan on July 5 and will be simulcast worldwide. The trailer shows the "Sailor Moon" protagonist, teenager Usagi Tsukino, getting ready for school before transforming into superhero Sailor Moon and introducing her fellow Sailor Scouts.
Many fans are excited to see the brand new animation that closely mirrors the original comics (also known as Manga), while others are not as impressed by it, particularly the "expressionless" faces so different from the characters' familiar wacky expressions.
The trailer also premieres new music for the series by pop group Momoiro Clover Z and sees the return of acclaimed voice actress Kotono Mitsuishi, who reprises her role as Sailor Moon. Both decisions were met with praise by the majority of "Sailor Moon" devotees. This reboot premieres 22 years after the original first appeared on TV in Japan.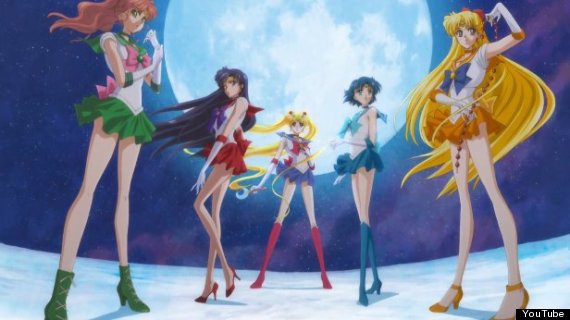 Popular in the Community