Protesters rallied in front of the state Capitol in Saint Paul, Minnesota, on Friday after a jury found a police officer not guilty in the July 2016 shooting death of Philando Castile.
Jeronimo Yanez, a police officer in the suburb of St. Anthony, shot and killed Castile, who was black, during a traffic stop. Castile's girlfriend, Diamond Reynolds, was in the car with him and filmed the aftermath of the shooting. Yanez was found not guilty of several charges Friday, including manslaughter.
Demonstrators had planned to gather outside the Capitol even before the verdict was made public, according to local news station WCCO. Saint Paul police estimated there were around 2,000 people at the rally as of 9:41 p.m. local time.
Shortly after the verdict was announced, Reynolds said in a statement that she was "incredibly disappointed."
"My boyfriend, Philando Castile, was pulled over because, per officer Yanez, he had a wide nose and looked like a suspect," Reynolds said, according to KSTP producer Ben Rodgers.
"It is a sad state of affairs when this type of criminal conduct is condoned simply because Yanez is a policeman," she went on. "God help America."
Protesters chanted "No justice, no peace, prosecute the police," "Hands up, don't shoot," and, later, "Yanez, guilty!" as they marched down University Avenue in Saint Paul, according to local reporters.
In videos from the rally, the demonstration showed no signs of slowing down as the sun set over the city.
Before You Go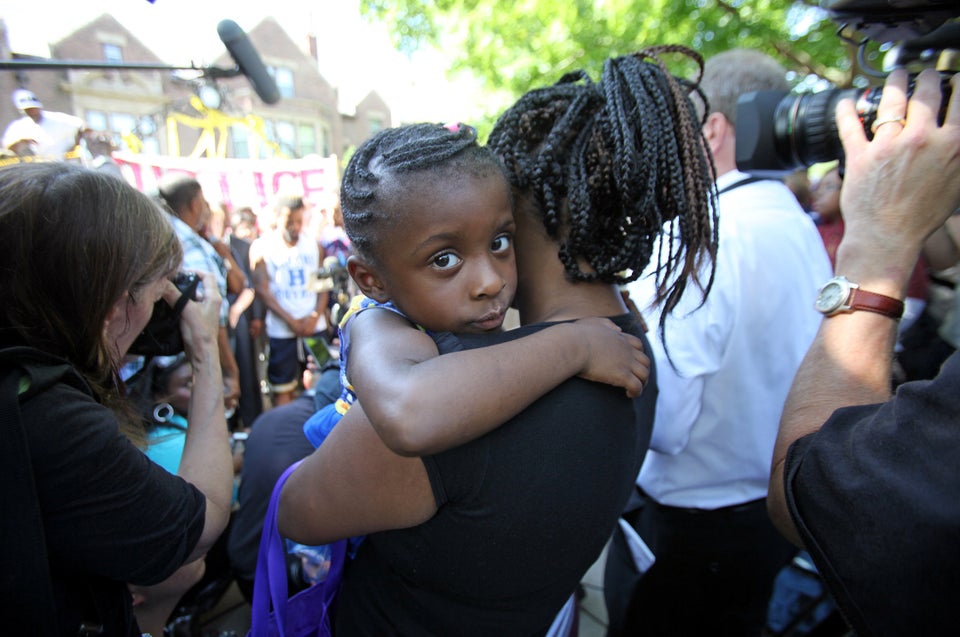 St. Paul Protesters Show Support For Philando Castile
Popular in the Community