A good luck charm inscribed on the body follows you wherever you go.
For thousands of Buddhist devotees, this is reason enough to make the journey to Wat Bang Phra temple in Thailand for the Sak Yant festival every March.
Sak means "tap tattoo" and Yant translates into "sacred design." During the festival, Buddhist monks deliver sacred tattoos to devotees, who believe these designs can ward off physical harm, bestow good fortune and offer healing powers.
The tattoos are made with a "mai sak" -- a long bamboo stick sharpened to a point. The ink is made from various ingredients and can include snake venom, herbs and cigarette ash. Once the tattoo is completed the monk blesses and blows onto the ink to infuse it with power. The tattooed are then supposed to abstain from drinking, stealing, lying, drugs and alcohol.
Scroll down to witness the power of sak yant, or sacred tattoos: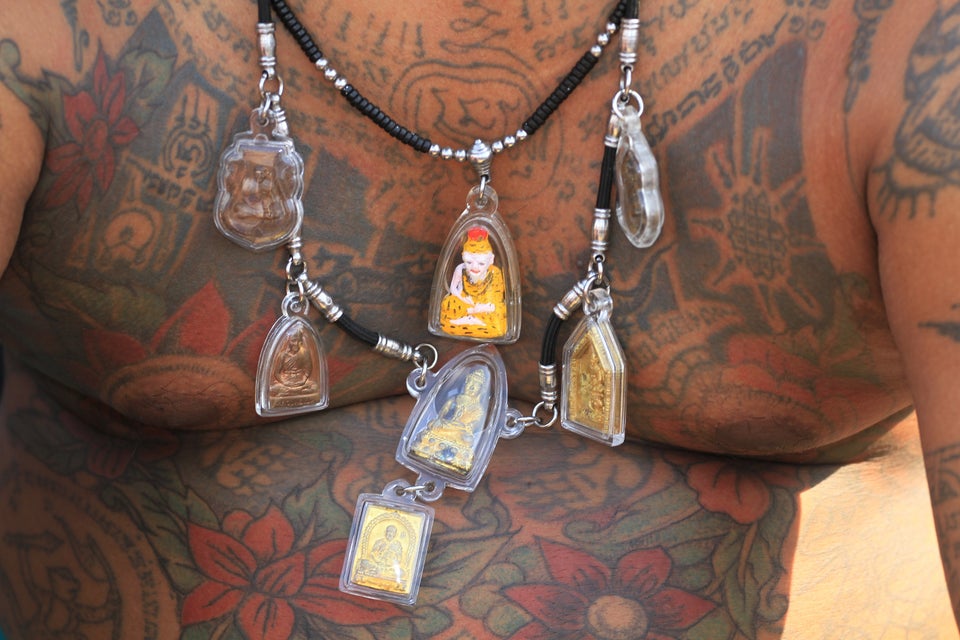 Pacific Press via Getty Images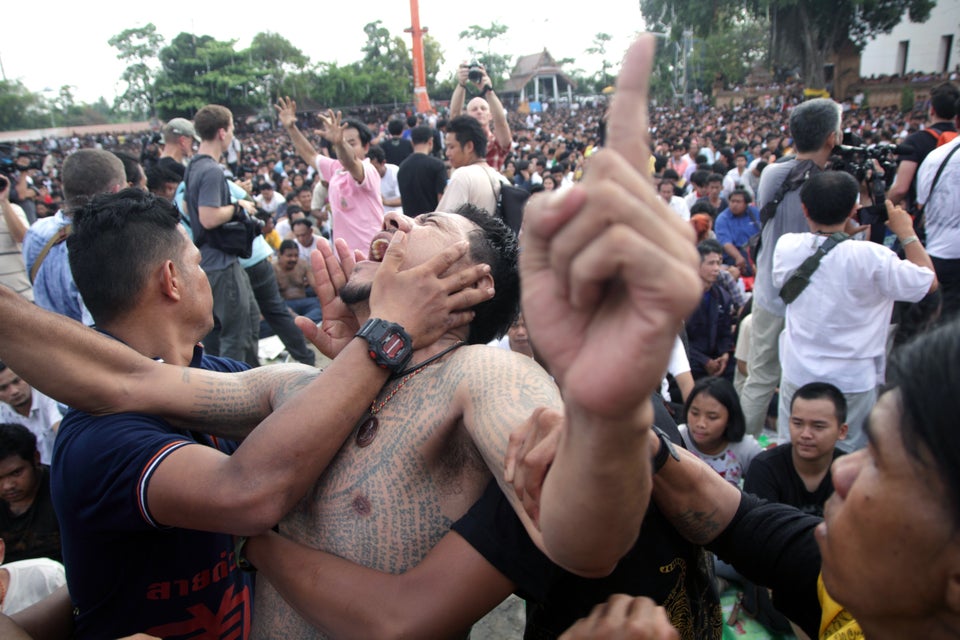 Piti A Sahakorn via Getty Images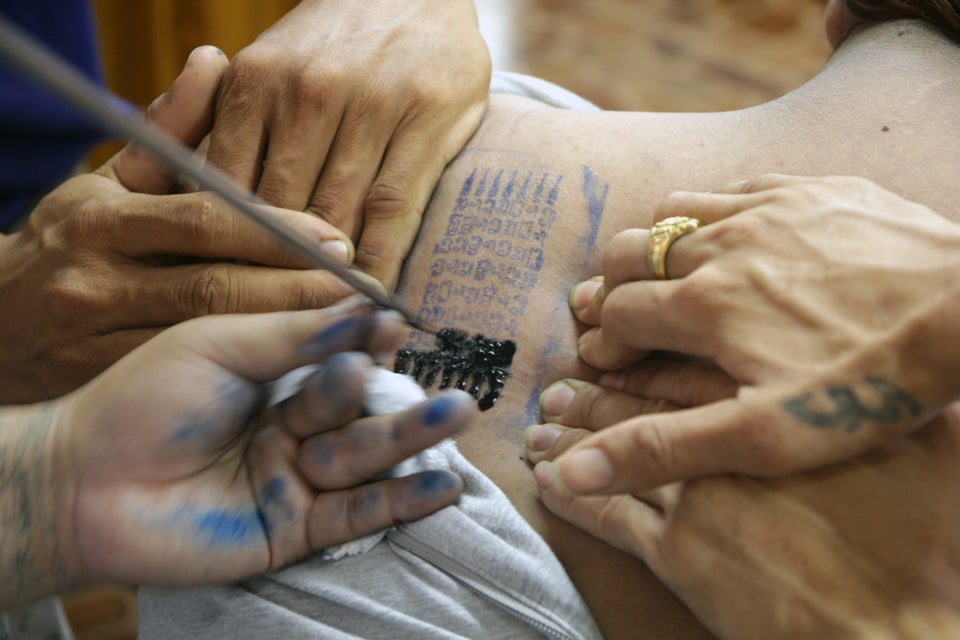 Piti A Sahakorn via Getty Images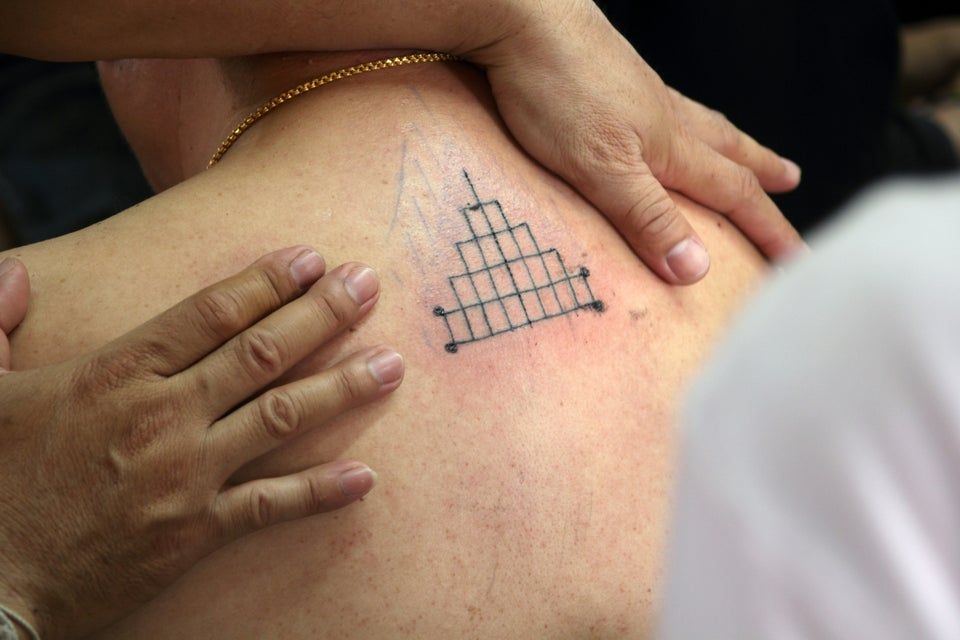 Piti A Sahakorn via Getty Images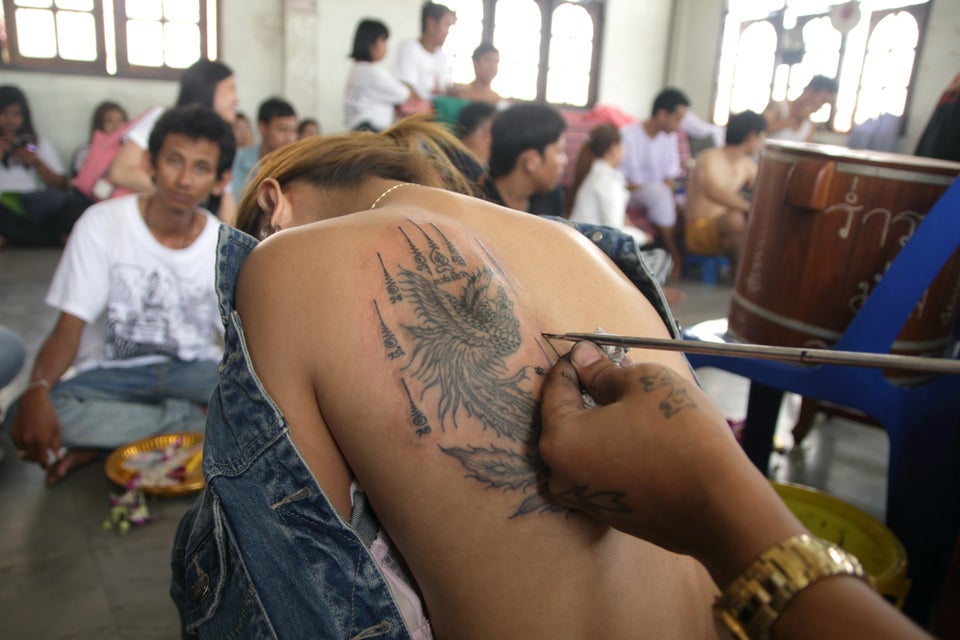 Piti A Sahakorn via Getty Images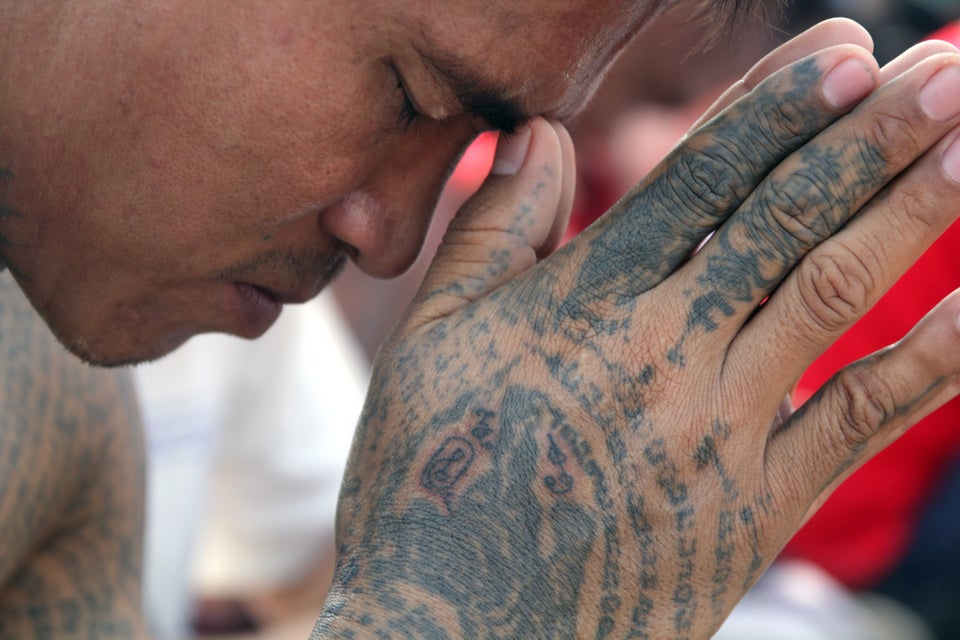 Piti A Sahakorn via Getty Images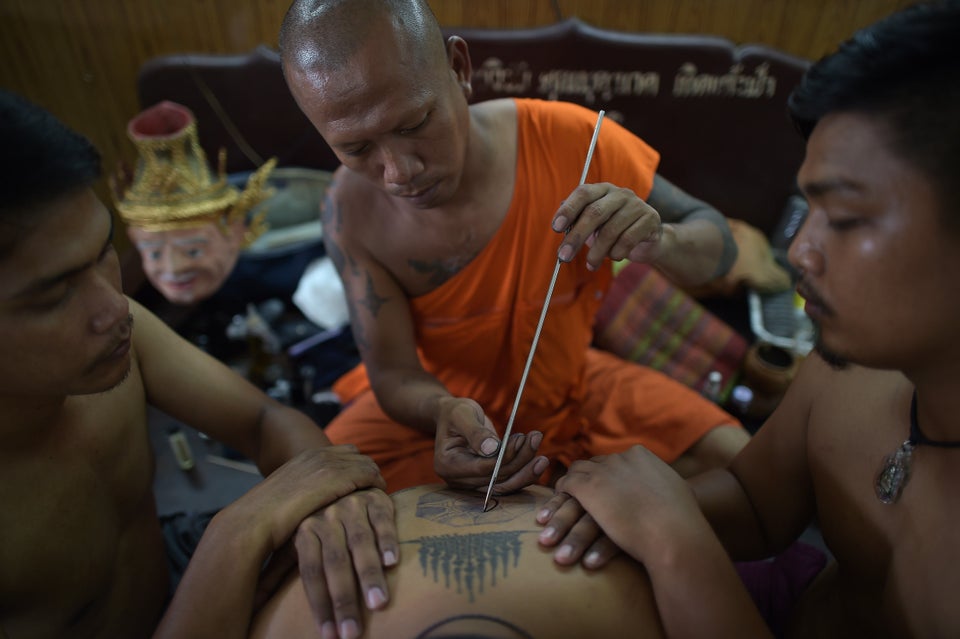 CHRISTOPHE ARCHAMBAULT via Getty Images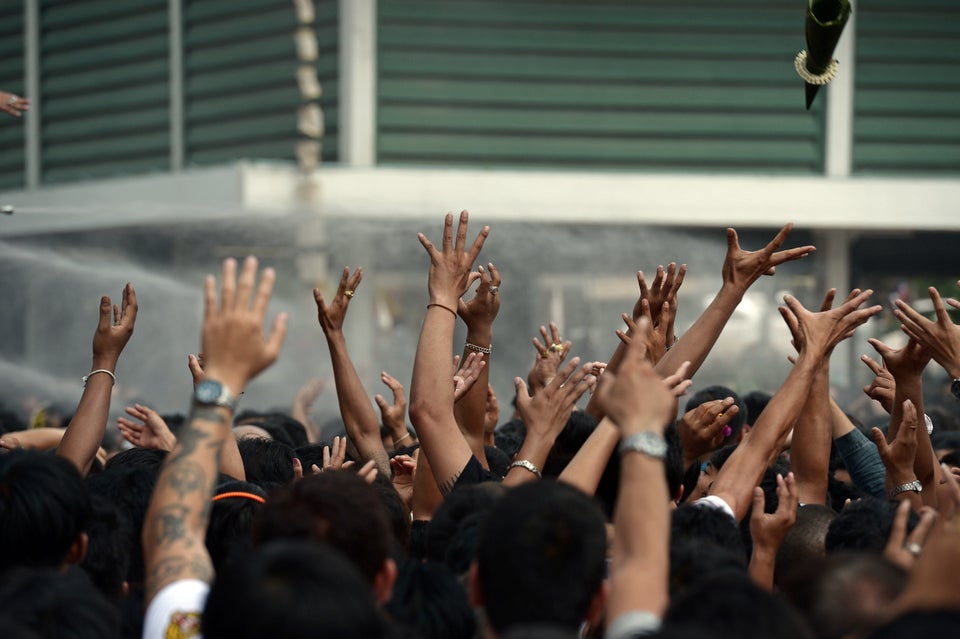 CHRISTOPHE ARCHAMBAULT via Getty Images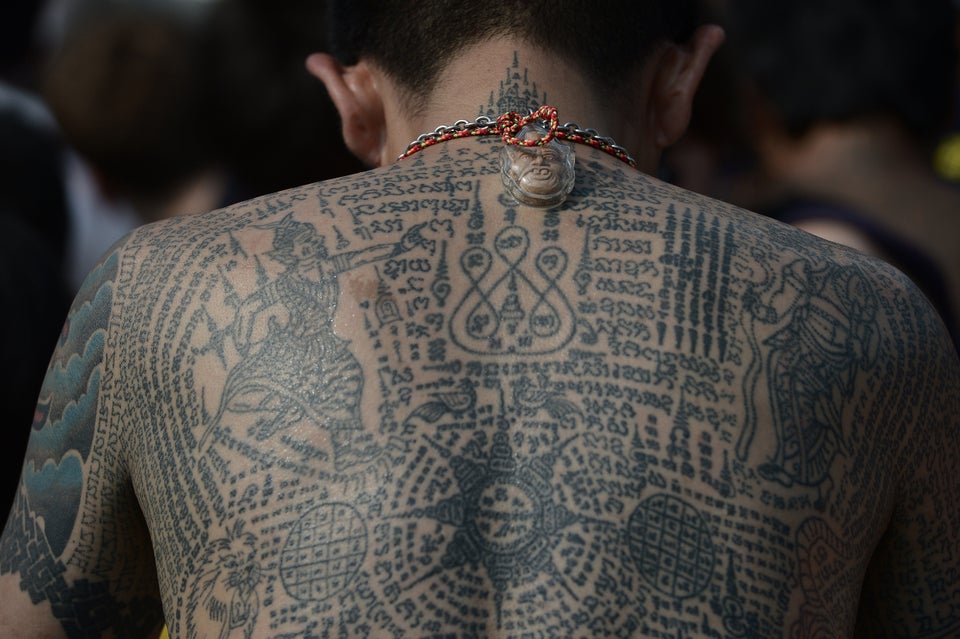 CHRISTOPHE ARCHAMBAULT via Getty Images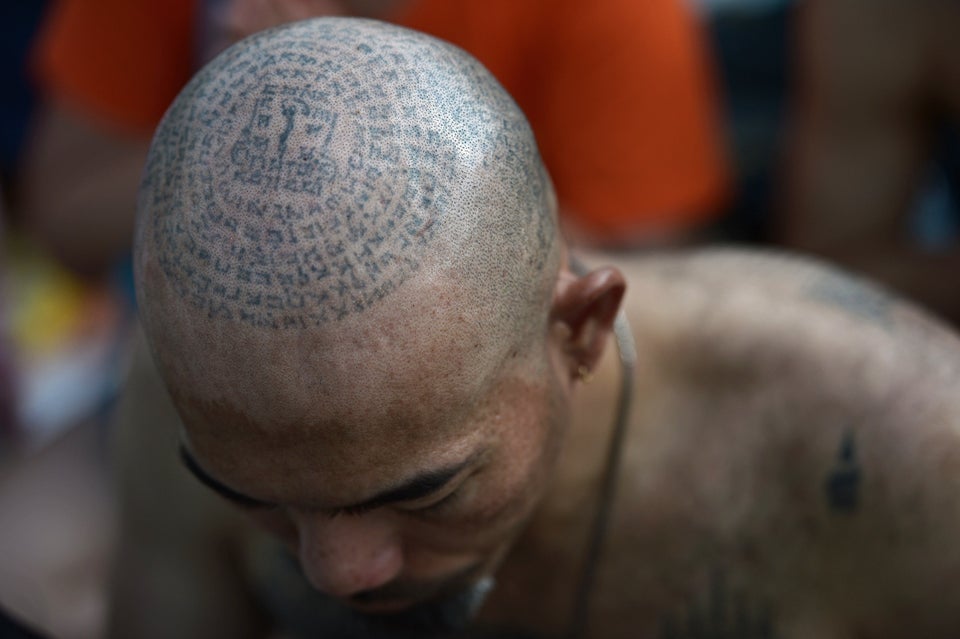 CHRISTOPHE ARCHAMBAULT via Getty Images
Related
Before You Go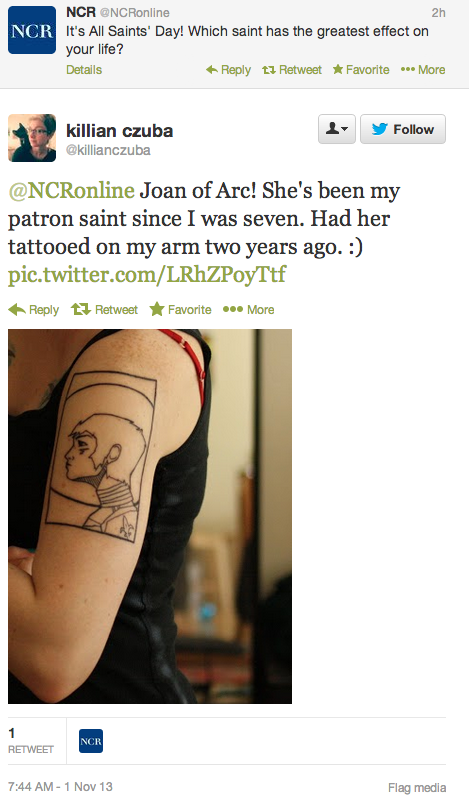 50 Religiously Inspired Tattoos
Popular in the Community