Sakena Yacoobi, founder and president of the Afghan Institute of Learning, was announced as the winner of the 2013 Opus Prize, an award that "honors unsung heroes of any faith tradition with a $1 million award for efforts to solve today's most persistent and pressing global issues, including poverty, illiteracy, hunger, disease, and injustice."
Yacoobi told The Huffington Post that she was thankful and honored to receive the award, and intends to use the prize money to increase the capacity of the Afghan Institute of Learning, which is an Afghan women-led NGO founded in 1995 to provide teacher training, support education for boys and girls, and deliver health services and education to women and children.
Yacoobi said that she loved the concept of the award, which specifically seeks to honor people of faith who are contributing to the world. She told The Huffington Post, "I really believe that Islam says that education is a must for both men and women. The Quran tells us to be good, and educations gives you critical thinking skills that are essential for ethical decision-making."
Educating the children of Afghanistan is crucial for societal improvement, and Yacoobi says that "A person running a country must be just, educated, and a good human being."
At the moment, she faces serious obstacles to education, the most serious of which is the issue of security in Afghanistan, a nation still in the grips of war. She said, "We could do a hundred times more work if it was safe. But our hands our tied, because the areas we want to go to are dangerous. It limits what we can do."
Presented by Georgetown University's Berkley Center for Religion, Peace and World Affairs, the prize was awarded by Georgetown University President John J. DeGioia, who said, "Dr. Sakena Yacoobi has demonstrated an inspiring commitment to the promotion of education and health services for women and children in Afghanistan. She is an eminently deserving recipient of this faith-based humanitarian award—for her disproportionate contributions to the betterment of our global family."
Though the award will help her efforts to provide education to Afghani children greatly, Yacoobi said, "We still have a long way to go. We need to educate our society and thousands and thousands of children."
Yacoobi has faith that they will get there, however. "Loving each other, caring about each other, and being a good human being is what will bring peace to my country."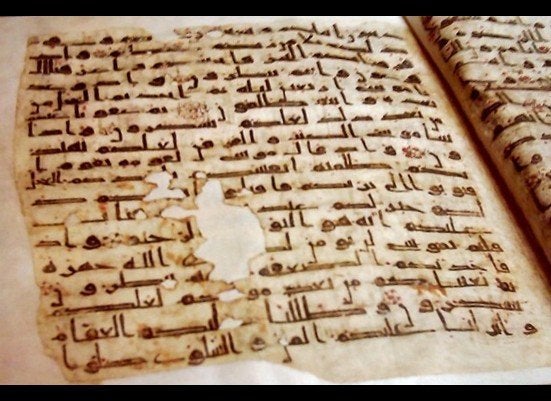 10 Muslim Women You Have To Know
Popular in the Community