A dog who saved a teenager's life after a car crash is getting the recognition he deserves.
Sako, a 4-year-old king shepherd from Kanaka Bar, British Columbia, was inducted into the Purina Animal Hall of Fame on Monday for his efforts to protect Joseph Phillips-Garcia. The Toronto event, sponsored by Nestle Purina Petcare subsidiary Purina Canada, honored Canadian domestic animals whose actions have saved human lives.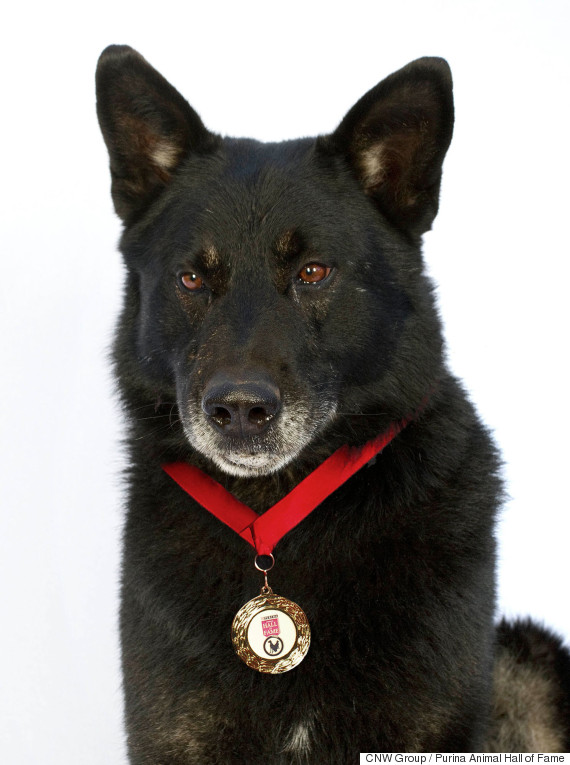 Sako the loyal king shepherd. (Photo: CNW Group/Purina Animal Hall of Fame)
In June 2014, Phillips-Garcia, then 16, went out with his aunt, cousin, friend and Sako for a day of fishing and wild potato picking, according to a Purina news release. On the way home, their car went off the road and down a steep hill more than 100 yards into the forest.
Phillips-Garcia and Sako, the only two survivors of the crash, were thrown from the vehicle. The teen blacked out and could barely move when he awoke.
"I tried moving in any possible way I could. I felt my head and I looked down at my hand, and it was just filled with blood," Phillips-Garcia recalled in a video released by Purina. The teen said a bone was jutting out of his leg. Doctors would later determine he had a broken collar bone and a broken femur.
Sako, who had lived with Phillips-Garcia's family since he was a puppy, did not leave the boy's side, cuddling close to keep him warm through the night.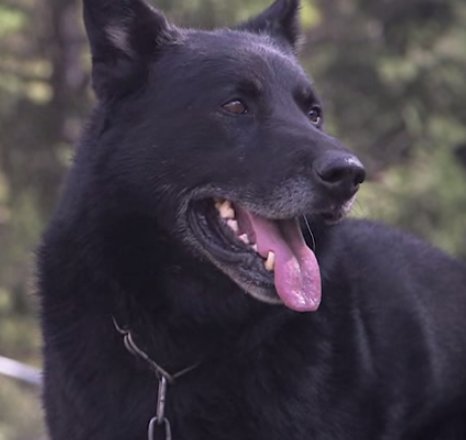 Sako stayed close for nearly two days. (Photo: Purina Canada/YouTube)
Constable Kris Clark of the Lake Country Royal Canadian Mounted Police notes in the video that maintaining body temperature is crucial for the survival of an injured person who may be in shock.
The dog's assistance did not end there. Phillips-Garcia says Sako helped him drag himself to a creek to get water and even fought off coyotes.
"We were just falling asleep, and that's when you hear the first couple of howls," the teen said. "He got up as soon as he realized their scent was coming closer and closer, and then he just went in. You could hear them just fighting and the bushes rumbling around."
The dog stayed with Phillips-Garcia until a search team found the pair 40 hours later.
"He saved my son's life," the boy's mother, Fawn Adolph, says in the video. Clark agrees that Sako played a "huge role" in the teen's survival.
Contact The Author
Related
Before You Go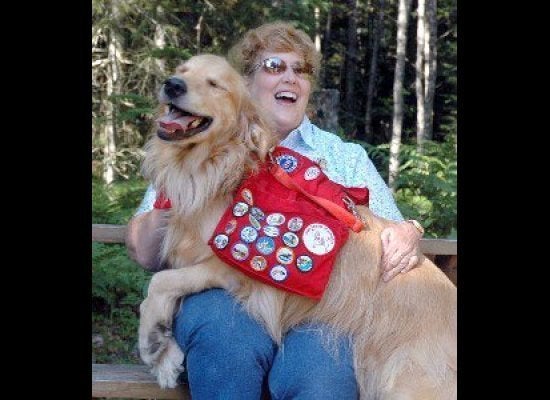 The Dog Scouts Of America
Popular in the Community