Looking for that special someone? Want to make sure that special someone shares your same taste in salad? It's time to try Salad Match!
Salad Match is the new dating app from a New York-based fast-casual restaurant called Just Salad. The app is free to download, and you connect through Facebook. The profiles on Salad Match are really simple: You reveal your Facebook profile picture, the kind of salad you prefer (chef-designed? gluten-free? vegetarian?), which Just Salad location is your favorite, and what time of day you usually go to Just Salad.
When you get presented with a match, you click "Yes" or "No" to them. You can even swipe left or right to make your decision, just like on the popular dating app Tinder. If you both say "Yes" to each other, the app connects you via chat and suggests that you meet up at a nearby Just Salad.
According to Salad Match's Facebook page, you can "Meet at Just Salad for lunch or dinner, schmooze over a frozen yogurt, and get lost in each other's eyes while enjoying a freshly chopped salad..."
So far, Just Salad is only in New York City and Hong Kong, so if you're living elsewhere and looking to start a relationship based on lettuce, you're on your own.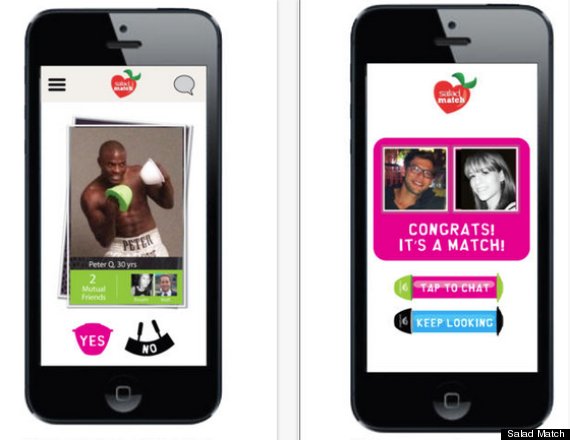 Related
Before You Go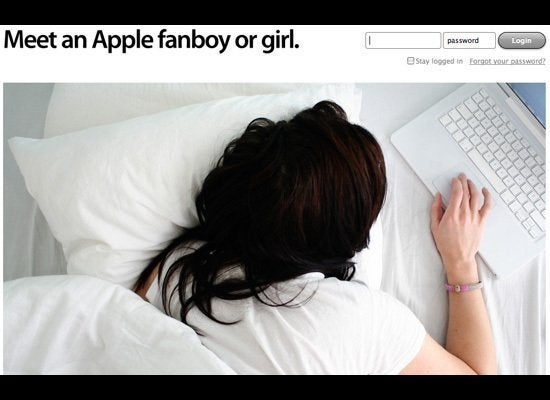 Strangest Dating Sites
Popular in the Community