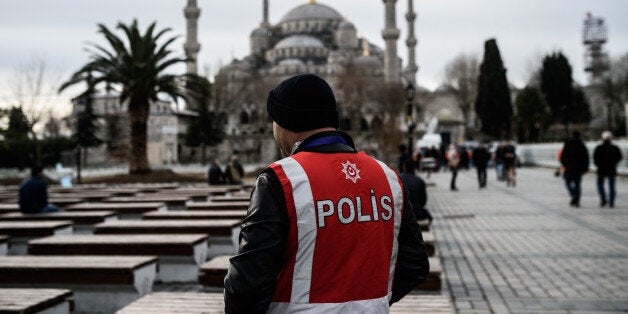 ISTANBUL -- The escalating terror acts by the self-proclaimed Islamic State in Turkey are exceedingly dangerous because the ISIS presence in the country is organic -- a direct consequence of larger developments in the Middle East in which Turkey has purposely become an active party.
It wouldn't be an exaggeration to say that the attacks so far, and further attacks that may come, are likely the result of the Turkish investment in the war in Syria. For years, Turkey supported Salafi factions, whose exact composition and overall aims it did not bother to find out too much about, just because they fought Syrian President Bashar Assad. For Turkey, these were the good guys. The apparent brutality of their war tactics, clear precursors of Islamic State brutality, was long dismissed.
Turkey, along with Saudi Arabia and Qatar, supported these groups for a very long time, and a great deal of that support was provided via Turkey's open border policy. Over the years since the war began, the country became a rear base for the Islamic State, Al Nusra and other Salafi fractions. They fought during the day in Syria and came to rest at night in Turkey. For a long time, Turkey did not pay enough attention to who passed through those borders, as long as they were headed to Syria to fight Assad.
The country became a rear base for the Islamic State, Al Nusra and other Salafi fractions. They fought during the day in Syria and came to rest at night in Turkey.
This trend continued until ISIS came to world attention with its staged brutalities in areas it conquered and its bloody attacks to Western capitals. But until then, and for quite a long period, Turkey was a fertile corridor for any sort of traveler into Syria: humanitarian workers and adventurers as well as terrorists.
What multiplied the penetration of ISIS in Turkey, however, cannot simply be explained by the geologistics of an open border and authorities looking the other way. This conjoined with a religious and sociological dimension: Turkey's strategy of supporting the Salafi factions in Syria, and its huge public relations machinery that praised the fighters, normalized Salafism in the eyes of many ordinary, pious Sunni Turks. Essentially, the support given to the Syrian opposition from Turkey became support for an Islamist agenda, and in the face of the main enemy, Iran, it was, in time, transformed into a sectarian, Sunni discourse.
Some of Turkey's Islamist NGOs and media have assumed prominent roles in this process, not just proselyting an extremely sectarian discourse, but also silencing anyone who warned against the Islamic State. A great deal of Iran, and hence Shia, bashing has gone on, labeling the Shia with insulting adjectives throughout, justified by the argument that Salafi extremism was a result of Shia extremism and hence understandable. The fact that those NGOs played a key role in delivering humanitarian aid to a large umbrella of opposition groups in Syria made the process more natural.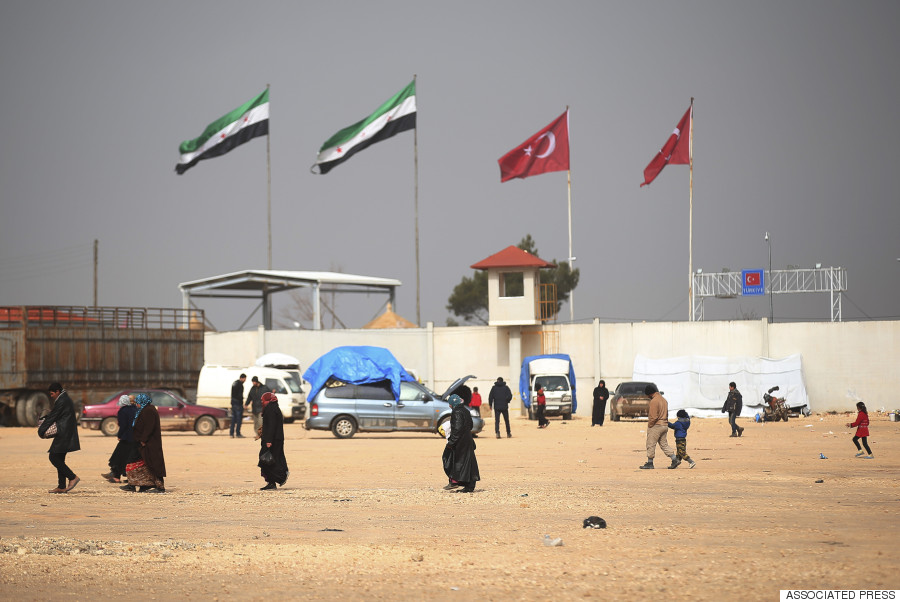 Syrian walk near the Bab al-Salam border crossing with Turkey, in Syria, Saturday, Feb. 6, 2016. (AP Photo/Bunyamin Aygun)
The government-allied media, and its many columnists, played a leading role in the process, and the fact that many columnists and journalists have direct membership links with those NGOs made their alliance fruitful. Leading writers and thinkers who criticized this process were immediately labeled an "Assadist."
The government, in the meantime, either endorsed those NGOs and media, or else, turned a blind eye to their extremist discourse. While non-violent sympathy with Kurdish violence was disproportionately punished, as in the case of academics prosecuted for signing a collective paper, numerous culprits who actively wrote and published in media in support for Salafi violence remained untouched, or have been just briefly detained and then let go.
This climate of soft Salafization of a segment of Turkey's pious Sunnis has provided ISIS with an organic ground to prosper among Turks. Adıyaman and some other cities in Turkey's southeast have turned into fertile ground of mostly Turkish ISIS cells. Even in Istanbul and Ankara, certain central districts have turned into ISIS recruitment grounds.
This climate of soft Salafization of a segment of Turkey's pious Sunnis has provided ISIS with an organic ground to prosper among Turks.
As a result of these multiple factors, we have ended up where we are today. Despite dedicated efforts of the security and intelligence, especially during the last year, and despite many active ISIS cells being terminated, it looks increasingly likely that some non-Turkish and non-Arab ISIS members were reportedly able to travel, most probably from Raqqa, to Istanbul, rent a house in the historic Fatih district, stay there for almost a month planning to attack, and then take a taxi to the Atatürk Airport to execute that blast last week.
A Change of Course?
The level of terror that ISIS has unleashed in Turkey, along with the clear failure of Turkey's overall Syrian strategy, are leading to a more open, and comparably honest, questioning of the track record of the last six years in Turkish society, and especially among Turkey's Islamists. There are strong signs that Turkey's leadership, after six turbulent years in which it pursued a rather pretentious vision of regional grandeur, seek a return to the status quo ante, to what prevailed before 2010.
That is why we are finally able to read stories that admit these policy mistakes in mainstream government-allied media. That is why the fatally mistaken actions of former Prime Minister Ahmet Davutoglu's foreign policy, going as far back in time as the Mavi Marmara incident back in 2010 -- in which relations with Israel were broken after its attack on the supply ship head to Gaza with supplies -- have started to be questioned. Turkey's Islamists are debating their track record in the most open, even disturbing manner, largely due to the fact that Davutoglu is now gone and has been made a scapegoat for everything that has happened.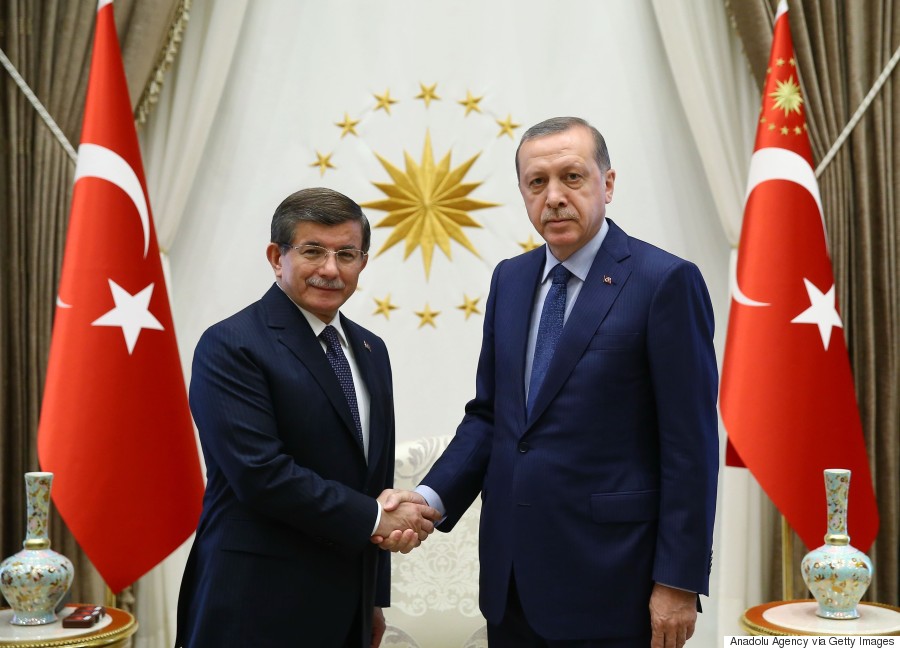 Erdogan and Davutoglu. (Kayhan Ozer/Anadolu Agency/Getty Images)
In the end, the whole Syrian adventure is being blamed on Davutoglu, though President Recep Tayyip Erdogan endorsed that adventure for long years without hesitation -- and benefited from it to position himself as the leader of Sunni Islam. But still, it is clear that Erdogan has finally understood that it was a wrong endorsement, and is doing his best to change track.
It is too early to be sure if this change of track will reverse the Salafist "normalization" trend in Turkey's religious hinterland. In the current sectarian quagmire of the Middle East, that is no easy task. And those responsible for igniting sectarian sensitivities in Turkey, Islamists of all ranks, still do not want to face their crimes. The important thing is that the debate has finally started.
Yet, this doesn't change the fact that the ISIS terrorist presence is here, within the borders of Turkey. And as long as it isn't diminished, there are serious reasons to be worried.
PHOTO GALLERY
Turkey's Border Crisis
Calling all HuffPost superfans!
Sign up for membership to become a founding member and help shape HuffPost's next chapter