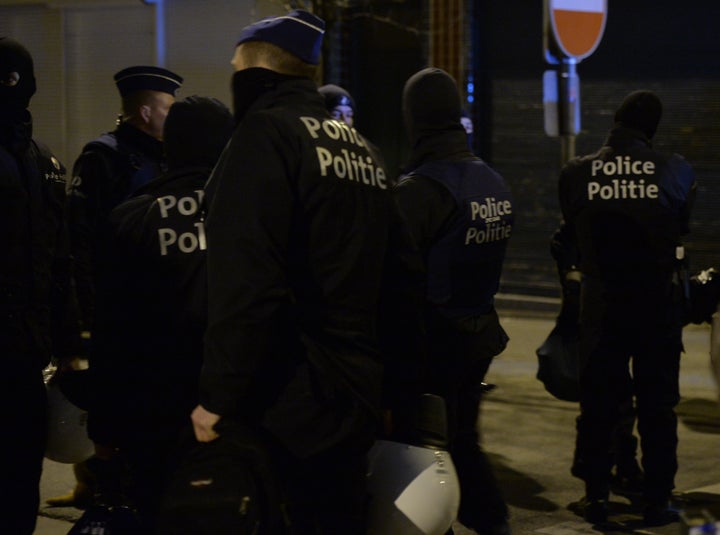 Fugitive terror suspect Salah Abdeslam was captured on Friday during a massive police operation in Brussels, Belgium. The 26-year-old Frenchman from Brussels is suspected of having taken part in the Paris attacks on Nov. 13 that left 130 dead.
French President Francois Hollande and Belgium Prime Minister Charles Michel confirmed the capture in a press conference in Brussels Friday evening, concluding a four-month international search for the fugitive.
"I want to congratulate the prime minister and Belgian government for everything that's taken place in the last few weeks and to salute the special forces and intel operations," Hollande said.
Police launched the raid in the Brussels neighborhood of Molenbeek on Friday afternoon, targeting a single home, according to Belgian newspaper De Standaard. Shortly after police asked local residents to evacuate, 10 shots were fired.
Federal prosecutors said in a press conference Friday that police arrested Abdeslam at 4:40 p.m. local time. Because he wasn't cooperating, they shot him in the leg in order to be able to capture him. Prosecutors said three other people were arrested as well; they are all members of the family that sheltered Abdeslam.
Dramatic video from the scene showed someone being dragged from a building and put into a car.
Abdeslam and his brothers grew up in Molenbeek, but they were French citizens of Moroccan origin. His brother Brahim, 31, was a suicide bomber who died after staging an attack on Paris' Boulevard Voltaire.
Capturing Abdeslam alive may prove to be a major asset for European intelligence forces, who will seek to gain information from him. It's still unclear how Abdeslam escaped unscathed from the attack sites in Paris last November when several others, including his brother, died. The self-described Islamic State has claimed responsibility for the attacks.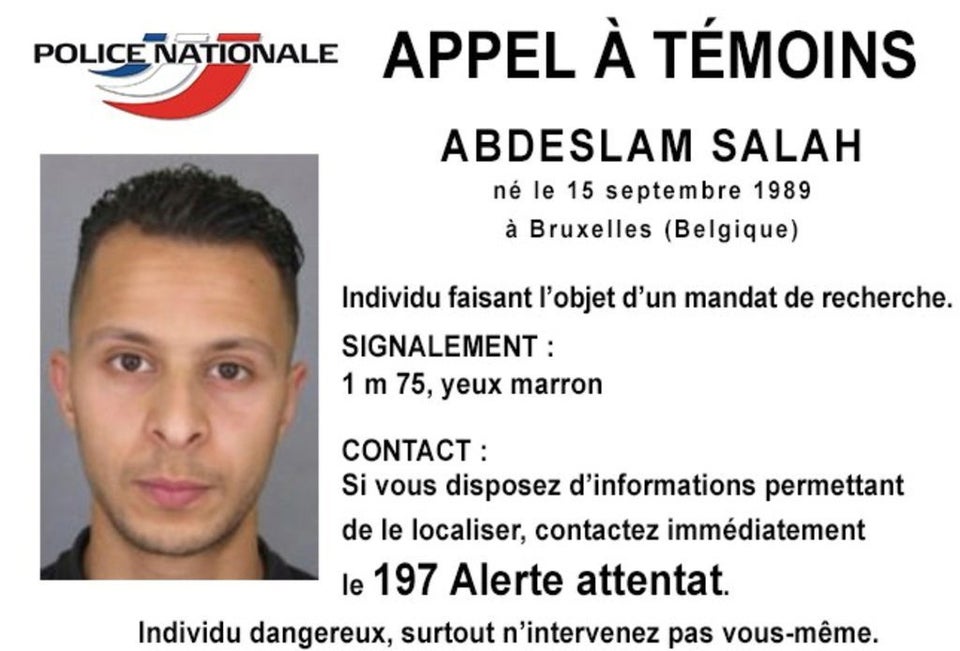 Police Gun Down Paris Attacks Shooter In Brussels
Abdeslam wasn't on European intelligence officials' radars before November. Hungarian officials confirmed after the attacks that he had been spotted in Budapest in September with men who had been traveling through Europe as refugees.
Abdeslam is a practicing Muslim, according to his other brother, Mohamed. "He prayed, didn't drink, he went the mosque from time to time, he dressed normally, wearing jeans, sweaters, jackets -- no clothing that would cause people to think he was an extremist," Abdeslam told French TV station BFMTV in November.
Abdeslam's former fiancée spoke out last month, telling Belgian publication Knack that he was "nice and adorable" when they first met at 16 years old but slowly succumbed to the influence of extremists. He asked her to join him in Syria several times, she said. She noticed that he started behaving strangely three days before the attacks and said that when he left for France, she assumed he had gone to Syria.
At around 9:00 p.m. following the Paris attacks, Abdeslam fled central Paris for Belgium. He has not been spotted since police pulled him over on the French-Belgian border but let him go after questioning. French intelligence authorities assumed he had since crossed into Syria.
Georges Salines, whose 29-year-old daughter, Lola Salines, was killed by terrorists in the Bataclan theater, told French TV station iTélé he was "relieved and satisfied" by news of the capture. When asked what he would like to say to Abdeslam, he said, "Why? Why did you think that massacring young innocent people could advance any kind of cause?"
Because Abdeslam is a French citizen, Michel said Friday he plans to request his extradition to France so he can stand trial there. "I look forward to him being tried in France," Hollande said.
Authorities will now have to answer questions about how Abdeslam had been living in Belgium for the past four months without being spotted. "We are surprised, we thought that he had left Belgium," Molenbeek Adjunct Mayor told iTélé.
This is a developing story. Check back for updates.
Read more about the Paris attacks:
Before You Go
Paris Raid
Popular in the Community