The Jackson's climbing salamander, also called the "golden wonder" for its vibrant yellow color, had last been sighted in 1975, when two Americans discovered the species in the Guatemalan jungle. A guard at the Finca San Isidro Amphibian Reserve, in northwestern Guatemala, spotted a juvenile Jackson's climbing salamander earlier this month during a routine patrol. It is just the third individual ever reported seen, according to GWC. 
"I love this story because it conveys how protecting habitat gives species a fighting chance to survive on this planet," Don Church, GWC's president and director of conservation, said in a statement. "This rediscovery can only be a good omen for the future of the Search for Lost Species campaign. It's a sign that if we get out there and work at it, many of these species can be found and saved."
A photo of the four-legged, yellow-and-black amphibian was sent to Carlos Vasquez, curator of herpetology at Universidad de San Carlos in Guatemala, who has spent more than 3,000 hours searching for the species since 2005. Vasquez confirmed that it was a Jackson's climbing salamander, the conservation group said. 
"We had started to fear that the species was gone, and now it's like it has come back from extinction," Vasquez said in a statement accompanying Monday's announcement. "It's a beautiful story, and marks a promised future for the conservation of this special region."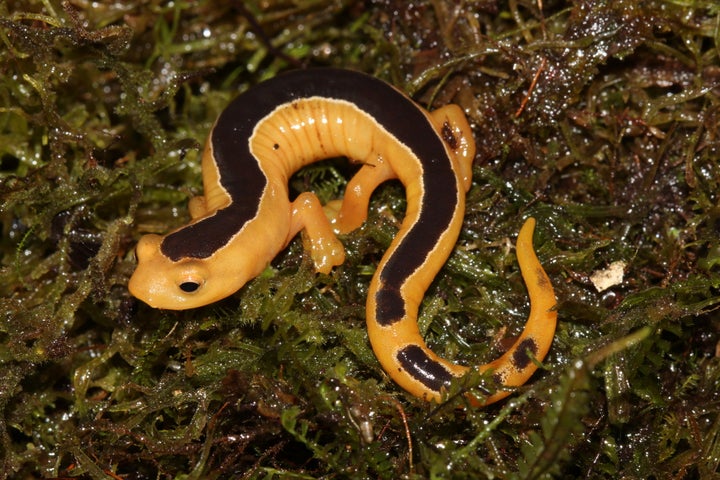 In an interview in April, Church told HuffPost that even if species aren't found, the campaign offers "a message of hope and opportunity" on the importance of protecting hotspots of biodiversity. 
"It's about raising the profile both of the species that we're looking for but more so the places where they occur," he said. 
But as Monday's announcement made clear, there's plenty of reason to be excited about the global quest.
Calling all HuffPost superfans!
Sign up for membership to become a founding member and help shape HuffPost's next chapter
BEFORE YOU GO
PHOTO GALLERY
100 Most Threatened Species