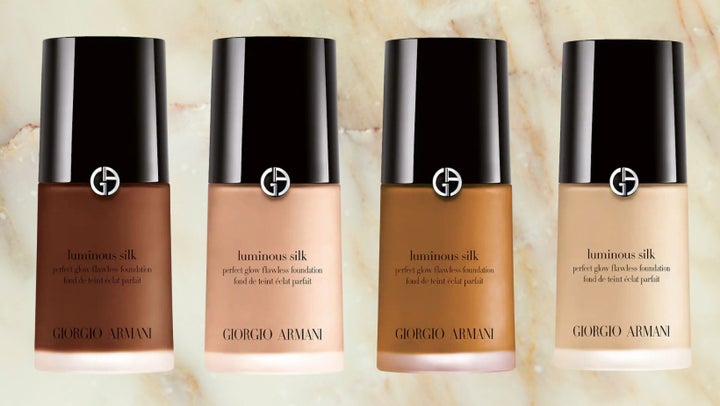 HuffPost and its publishing partners may receive a commission from some purchases made via links on this page. Every item is independently curated by the HuffPost Shopping team. Prices and availability are subject to change.
Armani Beauty's Luminous Silk foundation in particular has been suggested to us by several experts, one of whom called it a "never cakey, lightweight and dewy" foundation that leaves a skin-perfecting, natural-looking finish. A large part of its popularity probably has to do with the fact that this foundation works well for many skin types, including acne-prone, dry and aging skin.
It's a legendary and beloved luxury product with the price tag to match — but right now, it's on very rare sale at both Nordstrom and Macy's, so if you've been dying to try it, now's your chance. The two retailers are offering both the full-size and mini-size bottles at a discount.
Due to its oil-free and non-comedogenic formulation, several dermatologists and Vanessa Coppola, a nurse practitioner and founder of a New Jersey medical spa, previously recommended Luminous Silk to HuffPost as a great option for those who are acne-prone but who don't want the thick and overly mattifying coverage that many blemish-marketed foundations can have.
It has also made the favorites list of multiple makeup artists, including Bobbi Brown Cosmetics artist-in-residence Carola Gonzalez, who previously explained that as skin ages, it naturally loses luminosity, becomes more dehydrated and dull and wrinkles become more pronounced. Because of this, Gonzales said, she loves using Luminous Silk on clients with mature skin, as its hydrating and glowy-finish formula has the ability to blur imperfections without settling into fine lines or wrinkles.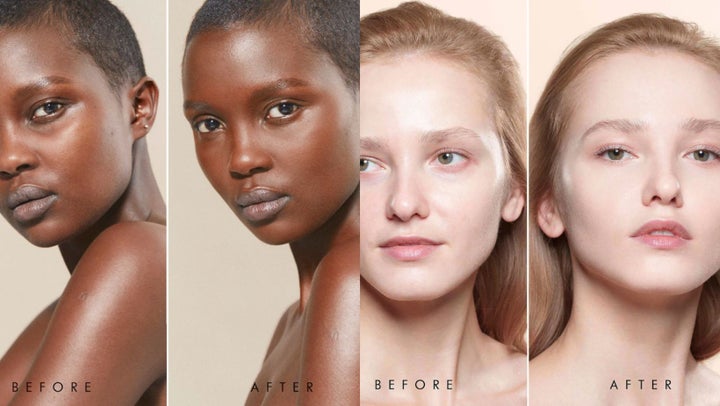 Available in 40 shades, this medium-coverage and buildable foundation uses what the brand refers to as "micro-fil technology" to allow pigments to lay flat for seamless blending and layering. The long-lasting formula also claims to improve the look of irregular skin texture while maintaining that lit-from-within glow.
But it's not just professional beauty and skin care professionals that Luminous Silk has won over; reviewers love it, too. It's one of the highest-rated products on Sephora with an average 4.2-out-of-five-star rating from some 4,248 reviews. Many fans of the stuff claim that, despite the regular high-end price tag, they will "definitely be repurchasing." Others said that this foundation gives them the look of coveted "glass skin" and that it "feels like butter melting into the skin."
Keep reading to hear more people sing the praises of Luminous Silk, or purchase a bottle for yourself while it's on sale.
"I love this foundation! Is sensitive skin friendly, blends it flawlessly, lasts all day, [has] amazing range of shades, does not enhance pores and wrinkles. So beautiful, you need this ASAP!" — Lissethhx3 at Sephora

″I have been using this foundation now for three weeks and I have to say I am in love! I have super dry skin with some texture (keratosis pilaris) and this made my skin look flawless. Will definitely be repurchasing." — msjaay at Sephora

"Most people have no idea Armani even makes cosmetics...by far...the best foundation in the world. I've been a makeup artist for 12 years and I use it on everyone...flawless, airbrushed, blendable, luminous, so many words to describe it. Amazing in photos and on film...your skin ends up looking like the models in the Armani ads...pores...what pores???!!! When mixed with a fluid sheer, you get an amazing highlight effect. Exceptional. You look perfect but still natural, it's really light too, no heavy makeup feel.′ — ivonrocks at Nordstrom

″After trying numerous foundations, the Luminous Silk has become my go-to. Its natural feel is unmatched and lasts long while effortlessly concealing skin flaws. Best of all, it's lightweight and pigmented, giving me the perfect balance. It's not just one of my favorites; it is one of the best foundations I have ever used on my face." — SarahAfshar at Sephora

"For my seventy-something skin, I was looking for a foundation that didn't make creases and wrinkles more apparent. Armani Beauty Luminous Silk is lovely. Nice coverage." — Kim T at Macy's

″I won't lie, I avoided this based on price for years. I also won't lie and say I'm some spring chicken with perfect skin. This is, hands down, one of the most beautiful foundations ever made. It's not 'juicy dewy' fake or heavy; you just look healthy and polished. The coverage is just enough, but it doesn't cover everything and I still need to camouflage hormonal breakouts. The trade off is that the rest of my skin looks fabulous." — Marijay at Sephora
Before You Go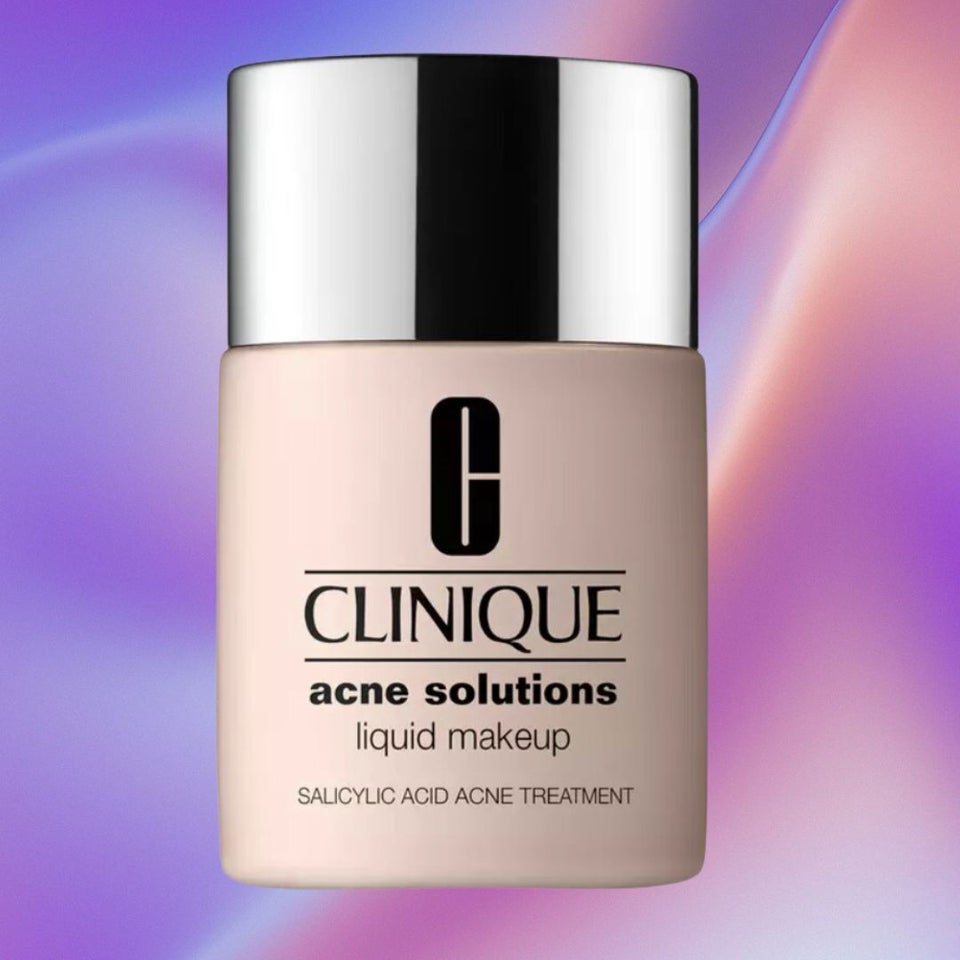 These Are The Best Foundations For Acne-Prone Skin, According To Dermatologists
Popular in the Community