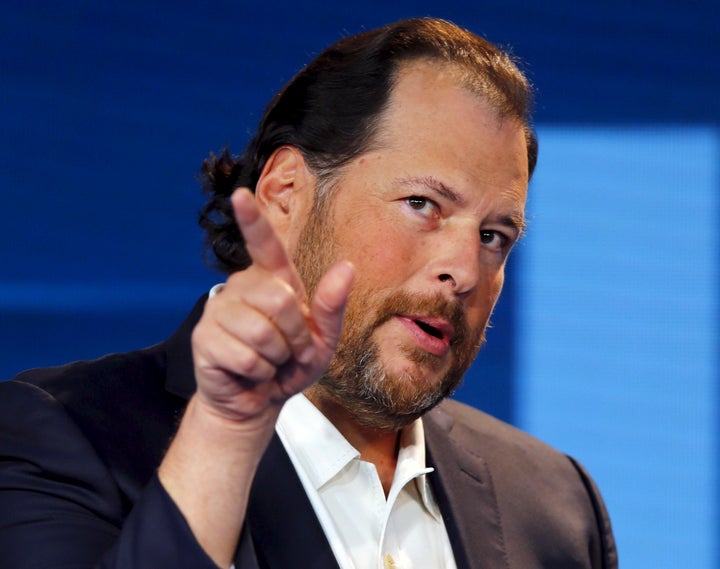 Salesforce CEO Marc Benioff, already crusading against an anti-LGBTQ law in Georgia, is now turning his attention to North Carolina.
A day after North Carolina lawmakers held a special session to draft and pass a law legalizing discrimination against people based on their sexual orientation and gender identity, the San Francisco-based executive said he planned to oppose the legislation.
"It caught us by surprise," Benioff told The Huffington Post on Thursday morning. "I saw it last night. This is typical [and is] what happened in Indiana, where we hear about it after it is signed."
Salesforce, a cloud-computer company that provides business-to-business services, may not be a household brand. But with a market capitalization of about $48 billion, the firm provides Benioff with a prominent soapbox and a loud megaphone in the corporate community.
Benioff said he plans to appeal to Bank of America CEO Brian Moynihan to publicly oppose the North Carolina law. The country's second-biggest bank is based in Charlotte, North Carolina.
Last year, Benioff led the charge to topple a law in Indiana that allowed faith-based organizations to refuse services to lesbian, gay, bisexual, transgender and queer people in the name of religious freedom. Weeks after he began rallying other corporate titans to divest from the state unless the law was changed, lawmakers amended the legislation.
Benioff resumed his fight last month when the Georgia legislature passed a bill also aimed at legalizing discrimination in the name of religious freedom. Dubbed the First Amendment Defense Act, the legislation actually goes a step further than Indiana's Religious Freedom Restoration Act, barring government authorities from bringing civil cases against organizations accused of discrimination.
Since Benioff came out against the Georgia law and began urging other executives to do the same, droves of businesses have joined the nonprofit Georgia Prospers, a coalition aimed at protecting LGBTQ rights in the state. The Walt Disney Company even threatened to stop filming future movies in Georgia if Gov. Nathan Deal (R) signs the bill into law.
"That is what is powerful about Georgia," Benioff told HuffPost on Thursday, referring to the fact that there is still time to stop the legislation before it's codified into law.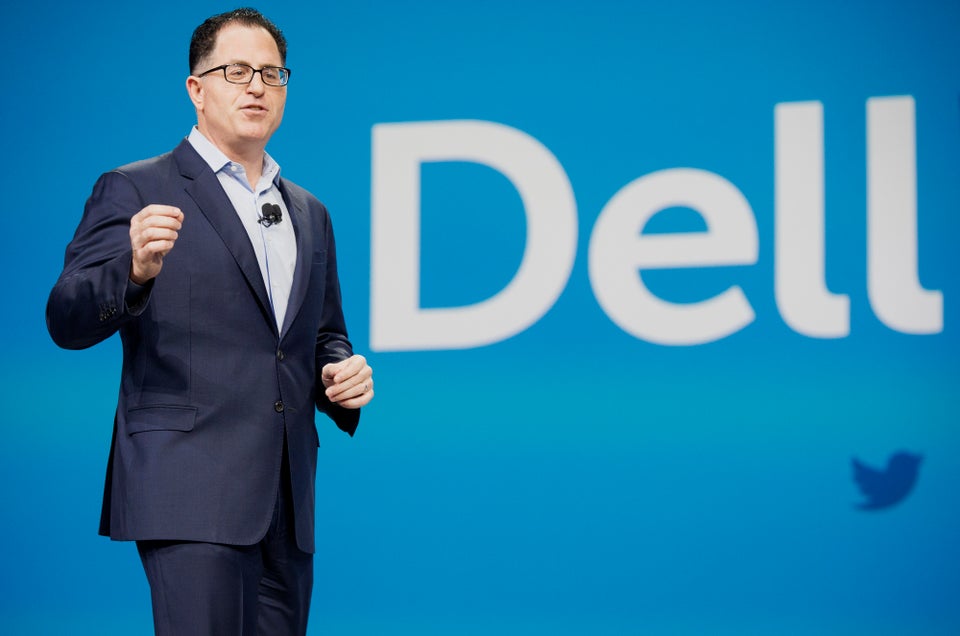 Companies Against Georgia's Anti-LGBT Bill