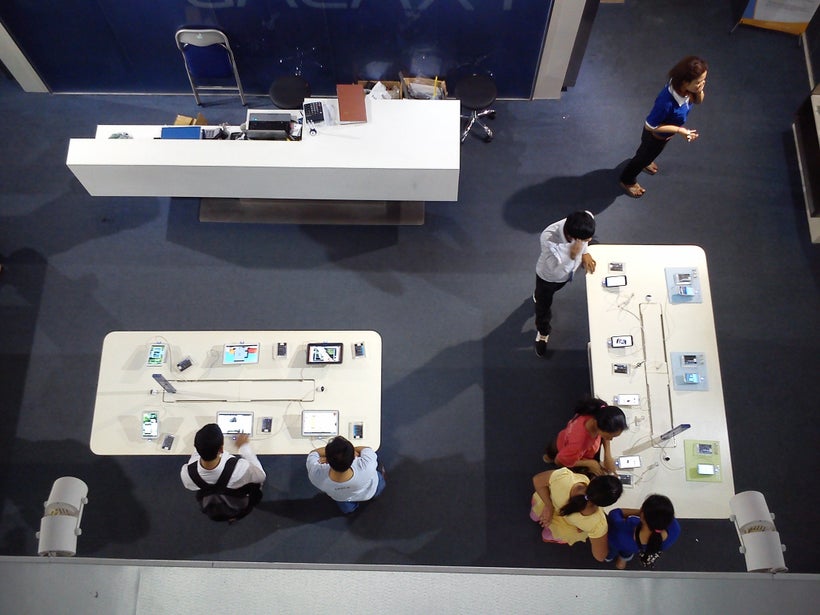 Sales acceleration tech helps frontline and behind-the-scenes salespeople identify qualified prospects, connect with them, and ramp up productivity during the selling process. Sales acceleration tools inform users about radical shifts in buying behavior and provide guidance for how sales reps can ultimately win over the account.
Gone are the days when big deals were closed over dinner and cocktails or in-person appointments. Today, sales pros can win over accounts with an online demo and video conference. By utilizing sales acceleration technology, reps gain access to invaluable customer intelligence data about prospects, which results in salespeople having leverage in every conversation with a customer.
Keep updated with the best posts to sales!Never miss any article by signing up for the newsletter.
Types of Sales Acceleration Technology: Application and Purpose
Market intelligence, list building tools, sales content management, click-to-dial platforms, and email tracking software all assist in the sales process.
With market intelligence, reps are given supplementary data about leads to identify and prioritize newly inbound prospects. It helps salespeople target their pitches, and build and nurture client relationships to secure the account, cross-sell, and upsell. List building tools integrate with your website and advertising creatives to capture target customer information. Sales content management software delivers relevant content to B2B sales reps at each phase of the sales process. Using click-to-dial tools, inside sales experts can automatically dial the right customers throughout the day to spend less time on administrative duties and maximize the number of high-value conversations they have. And with email tracking software, reps know when emails and attachments are opened, and can strategically time their follow-ups and responses.
The Benefits of Sales Acceleration Technology Tools for B2B Companies
With sales acceleration technology, companies benefit from their increased ability to close bigger contracts, shorten the sales cycle, expand their sales pipeline, and generate additional revenue. Other advantages of sales acceleration technologies, according to business expert Andre Bourque include:
"Fewer printed documents and/or unused files"
"Greater self-service efficiency across all sales channels"
"Better audit activities — reduce overlap and identify gaps"
"Increased collaboration and coordination between marketing and sales"
Two other benefits of sales acceleration technology, according to CRM specialist Kirsten Forsberg are:
"Eliminate blindspots. No one likes to be blindsided – period. Too often, however, problems with customers aren't addressed until they've developed into larger issues that require more time and resources to fix than the original snafu itself."
"Know who to ask. [Sales acceleration technology] provides you with a map of the employees who are most invested in your client's success, giving you insight into the key stakeholders you should consult to find out how a particular account is progressing."
Furthermore, recent research from MarketingProfs found that B2B organizations utilizing sales acceleration technology experience "36% higher customer retention rates and 38% higher sales win rates." Indeed, sales acceleration tools are designed to automate sales processes and create growth for companies. To continue expanding your pipeline, consider licensing new sales software that complement your existing technology stack. And be sure to consult your IT team too in order to implement those technologies for you and the rest of your sales colleagues.
REAL LIFE. REAL NEWS. REAL VOICES.
Help us tell more of the stories that matter from voices that too often remain unheard.
This post was published on the now-closed HuffPost Contributor platform. Contributors control their own work and posted freely to our site. If you need to flag this entry as abusive,
send us an email
.