It was summer of 2008, and I had studied the wedding industry experts inside and out. I knew the marketing and social media patterns of the leading local photographers. Mind you, I had been trained as a Molecular Biologist and spent a decade in Business Development in the Biotech Industry.
This was a world I knew nothing about. Nothing.
I had just left the comforts of my corporate world biotech career, and it was time to help my husband with this photography business. I spent four years helping him grow his business, and it served as a launching pad to flying solo in my business consulting venture.
Based on my years of testing sales and having studied what worked and what did not work, I had come up with a family system that aligned with our go with the flow personalities. This familial fluidity would become central and imperative toward success in our new business venture together.
Ours was a very fluid system. With typical mommy hours, I hustled, squeezing in as much work as I could from 9 a.m. to 3 p.m.
This was our time, and we wanted to surround ourselves with people we adored, rather than just clients. We did not want to chase clients each season but were curious to create an inspired referral-based clientele... a sure sign that we were on the right path. As a young family, money pressures lured.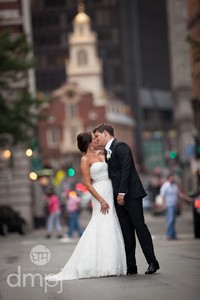 Starting business income: $50K.
Goal: $250K. (yes, lofty for a photography business)
I shared the goal with few, because in the wedding photography industry, it was outrageous. Some would give me a pat on the back and send me off with a laugh. Some would wish me well, but honestly, I wanted zero feedback.
I had, up to that point, constructed a life and a career based on feedback. No good. This type of feedback as a change management system in my life no longer facilitated the changes I wanted to see. I had made millions for others, and now it was my time. We were transitioning to our time, really. My husband is the genius artist and storyteller, and I, the brains of the operation.
The Industry:
Nothing I knew about. At the time, I could not comprehend the couple behind a $100K wedding budget. I did not understand the concept of "happiest day of my life" wrapped up into the wedding day. I had already been married for six years, and I would say that our Cambridge City Hall wedding followed by the Sushi Extravaganza was modest, a blast, and certainly happier days followed.
But who was I to question a $20 billion dollar industry? My husband had the talent, the willingness to work hard, and I had a plan.
We kicked butt.
Awesome photos.
Killer phone and in-person meetings.
Love for our clients' happiness.

Within a few years, we were making multiple six figures per year.
No fame. Just profits, and a ton of referrals. Every single year.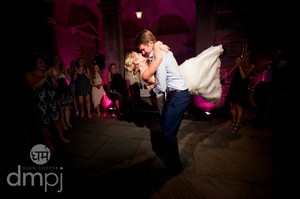 The secret? The right kind of $100K wedding and the clients that jived with what we stand for.
The couples who became our clients were a mirror of ourselves:
- Down to earth and socially conscious
- World travelers
- Unconventional in some form
- Loved meticulous art and a passion for visual storytelling
The simple, yet reliable soulful sales system ensured we had the clients that fit us like a glove. If they did not fit, we gracefully declined and referred elsewhere.
Our time, the building of our ideal life, was not worth taking on the wrong clients. We had discovered through painful experience what it was like to know in our gut that a client did not align with our system, allow ourselves to be hired, and then regret every moment of working with them. This kind of mistake, you do once and only once.
The sales process was simple, but sometimes when we start our businesses, we overlook simplicity. To me, sales is a beautiful dance of solving problems at a level that both parties value the worth. Yes, worth. aka: money.
The sales conversation goes something like this:
What do you desire?
Listen.
Wait for the pause. And listen some more.
They will tell you everything there is to know. The pain points, the joy points, but most importantly their vision for something grand.
If it feels right, express excitement.
Ask permission to provide the solution.
Bring up only the points that pertain to THIS soul before you.
Ask for their response.
Listen.
If everyone feels a yes, move to the next level. Perhaps a contract, perhaps another dance where we invite others to weigh in.
Allow their yes to bless you. And for you to be a blessing.
Soul + Business. Perfectly Together.
Related
Popular in the Community