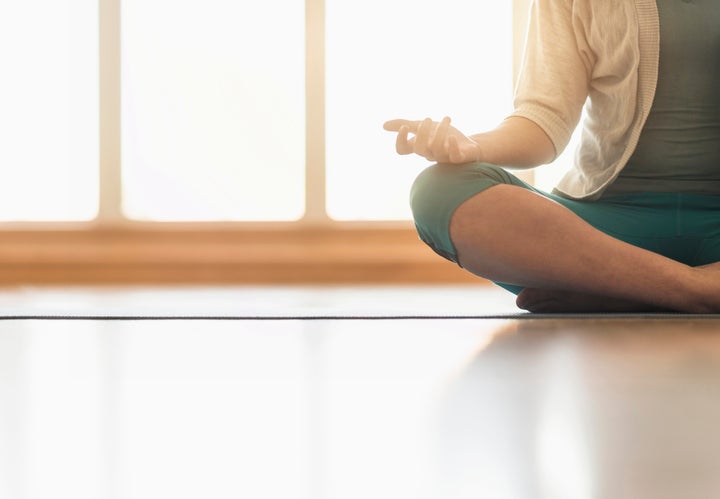 Taking some time to look inwards goes a long way.
That's something Salesforce employees will soon be able to do regularly, as the cloud-based software company begins installing mindfulness rooms on each floor of its buildings.
After Buddhist monks from France's Plum Village gave a mindfulness workshop at Salesforce headquarters last October, founder and CEO Marc Benioff decided to outfit the company's new offices with dedicated areas to promote employees' well-being.
An original proposal for a single floor of mindfulness space in each building was scrapped, and Benioff decided instead to install individual rooms on each floor.
"They came to me and said, 'There's constant activity at Salesforce. You should take one of your entire floors and make it a silent floor,'" Benioff said in an interview with The Huffington Post. "I said, 'That'd be great, unless you work on that floor.'"
Instead, "as we build facilities around the world, we're now going to have a mindfulness section on each floor," he said. This space will not be for employees to make phone calls or take meetings, but rather to fully step away from the intensity of work. When someone enters one of the rooms, he or she will have to do so without bringing along any gadgets like a cell phone or computer.
A tower set to open at 350 Mission Street in San Francisco will be the first to include these spaces, Benioff said. The rooms are meant to encourage employees to turn their focus inwards, rather than thinking about external responsibilities.
"You spend your life going outwards, and your attention is focused on work, projects or other people," brother Phap Linh of Plum Village told HuffPost. "This is a place where you can go in. The way out of stress, anxiety and difficulty is not out there."
Benioff has championed mindfulness at his company, and said last year that he has hosted dozens of monks in his spare home in San Francisco. He has also pushed for business leaders to create a stronger culture around their employees' well-being.
"It's an anxious era. The antidote to anxiety is mindfulness," Benioff told The New York Times last year.
Mindfulness can have significant impact on individuals' physical and mental health. It's been shown to make you a kinder person and reduce feelings of anger or depression. Guided meditations can help you sleep better, and even keep you young.
The rooms at Salesforce will be sectioned into two areas, one for reading and another for meditating. They will be centrally located on each floor, in order to encourage employees to take a break from their regular work and slow down.
The company is also entertaining the possibility of creating a meditation app geared toward specific goals, like unwinding from a pressing deadline or calming down after a tense exchange with a coworker, Linh said. (It would be the single digital activity allowed in the mindfulness rooms.)
"There's a lot of fear, stress, anxiety and jealousy out there," Linh added. "We want to cultivate joy and compassion."
The monks of Plum Village also proposed bringing Salesforce employees to one of their monasteries for a weeklong retreat.
"It's not enough to go to a one-hour workshop," Linh said. With a retreat, "you really feel it in your flesh and can bring it back into your daily life."
Before You Go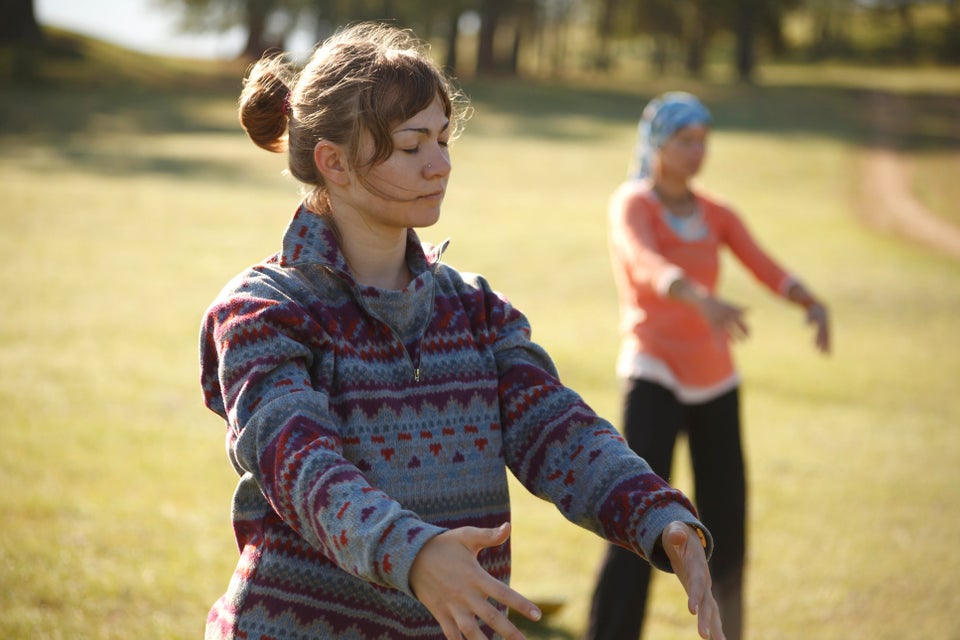 Types Of Meditation That Don't Require Sitting Still